Brand Name: MAKEUP FOREVER
Shade: 125 = Y315Sand
Finish:    Natural
Priced at: $43 at Sephora excluding taxes
Overall Rating: 4.9/5
Packaging Highlights
    Beautiful high quality lightweight plastic packaging that looks more like glass (as I mentioned earlier in my previous MUFE foundation post that the packaging looks like glass because I had not seen it in real because as I used the sample)
    Gives such a luxurious feel when looked at
    Comes with a nice pump that offers perfect control to dispense the required amount of product
What I like about MUFE ULTRA HD FOUNDATION IN SHADE 125 = Y315 SAND?
    Shade 125 is my exact match as I got it shade matched in Sephora
    Makes your skin look flawlessly beautiful
    Blurs imperfections
    Does not look cakey
    Does not oxidize
    Makes your skin look healthy and glowing
    Does not cause breakouts
    Looks great in photos
    Offers a beautiful skin like invisible coverage
What I don't like about MUFE ULTRA HD FOUNDATION IN SHADE 125 = Y315 SAND?
There is nothing bad to say about this foundation especially this specific color. I had a lot of negative things to say about the shade 117 but not this. For details check below!
My thoughts on MUFE ULTRA HD FOUNDATION IN SHADE 125 = Y315 SAND
If I hadn't tried it in store at Sephora I would have never bought it ever in my life and would have always considered it a bad pick. I would never have recommended it to anyone except for those with flawless skin already but my thoughts completely changed when I tried it in store. I am still not sure if it was the wrong shade match initially or the formula was different in the sample but the one that I bought with my own money (haha) is ammmm-aaaaa-zzzzzzz-ing.
I absolutely love the finish of this foundation even when I don't have clear skin these days. I have a shit ton of blemishes here and there these days but still it covers them all so perfectly well that it has become my holy grail now. I don't leave house without having it on. I have tried higher end foundations after trying this but they all failed in front of this beauty. I am still quite confused that how can a shade cause so much variation but whatever it is this foundation is worth every single penny. I love it even more because it doesn't irritate my super sensitive skin and doesn't cause any breakouts. I absolutely adore this beautiful skin in a bottle. Thank you Makeup Forever for developing this amazing formula.
What is it made of?
INGREDIENTS NOT AVAILABLE.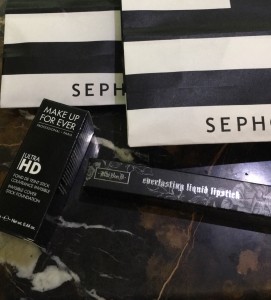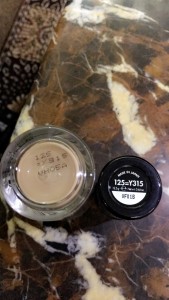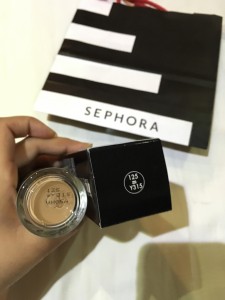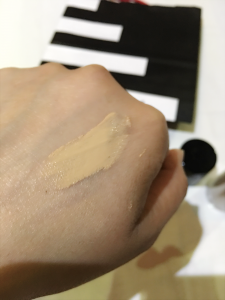 By : Natural Health News
Save
Save
Save