Brand: URBAN DECAY
Shade: Light 49
Finish: Matte
Ideal for:
    Fair skin tones
    Summers when liquid foundation just melt away
    Full coverage
Deserved Rating:
1.    Packaging
4/5 – This rating is totally based on my biased opinion and why is that so? Because I don't like tattoos so yeah this makes me biased but doesn't mean I hate it. The packaging targets a set of customers who are into tattoos. Like somebody like me who is not a fan of monarch culture or bravura would not really like the plain black base with the logo tattooed on it. It should have been more universal to target all sorts of cultures and styles! Since KAT VON D herself is a different individual she tried to put her style into action but that means only people who are into this would give it 5/5 and people like me wouldn't but this does not mean that the packaging is really bad or the product is an absolute miss. This was just about how the product was styled but I really like the concept of double compartment for resting the sponge so that it doesn't rest on the powder itself which increases the chance of catching bacteria. I really wanted a compact which has a separate compartment for sponge because I just hate the idea of sponges or brushes touching other items whatsoever.
2.    Texture
5/5 – Texture is more like silk and it glides on so easily all over your face especially when you have primer on. It just blends into your skin like butter but still you need to blend it with a large fluffy brush because it is a full coverage powder foundation and can look cakey if not blended properly. It is like a full coverage liquid foundation and one sweep blurs all blemishes and spots instantly. Of course, coming from KAT VON D the tattoo queen what can you expect? Definitely full coverage and super pigmented products!
3.    Lasting Power
5/5 – Lasts almost a whole day. I wear it at 9 in the morning and look at myself in the mirror at 11 at night and still look as pretty and fresh as I looked in the morning when I wore it. It explains it all!
4.    Shade Color
5/5 – This shade "Light 49" turned out to be a perfect match for my skin as I ordered online and was afraid of messing up the shade but it just turned out to be exactly what I wanted. It would go best on NC 15.
5.    Overall Rating:
5/5 – There is no reason why I cannot declare that this product is an absolute love.
Do I recommend it?
Yes, by all means for all those looking for a full coverage powder foundation.
Why is it a hit?
    Super pigmented
    Smooth application
    Blends like a dream
    Stays put for more than 14 hours
    Satin finish
Why is it a miss?
    Might not go best on dry skin types
Beware!
    If youhave really dry skin
    If you don't have the habit of blending makeup
Brace it with:
    A good primer
    A dewy makeup setting spray
Ingredients:
Talc, Nylon-12, Mica, Kaolin, Isoamyllaurate, Magnesium Myristate, Dimethicone, Boron Nitride,PhenylTrimethicone, Zinc Stearate, Polyester-4, 1,2-Hexanediol,Caprylyl Glycol, Barium Sulfate, Dimethiconol. May Contain:Ci 77492 (Iron Oxide), Ci 77491 (Iron Oxide), Ci 77499 (Iron Oxide),Ci 19140 (Yellow 5 Lake).
Photos for Reference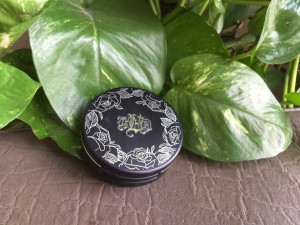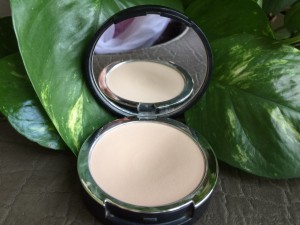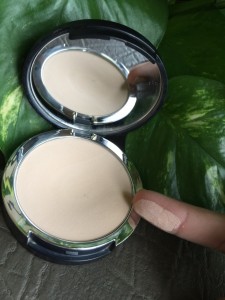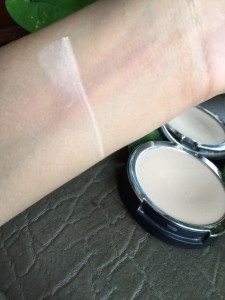 By : Natural Health News