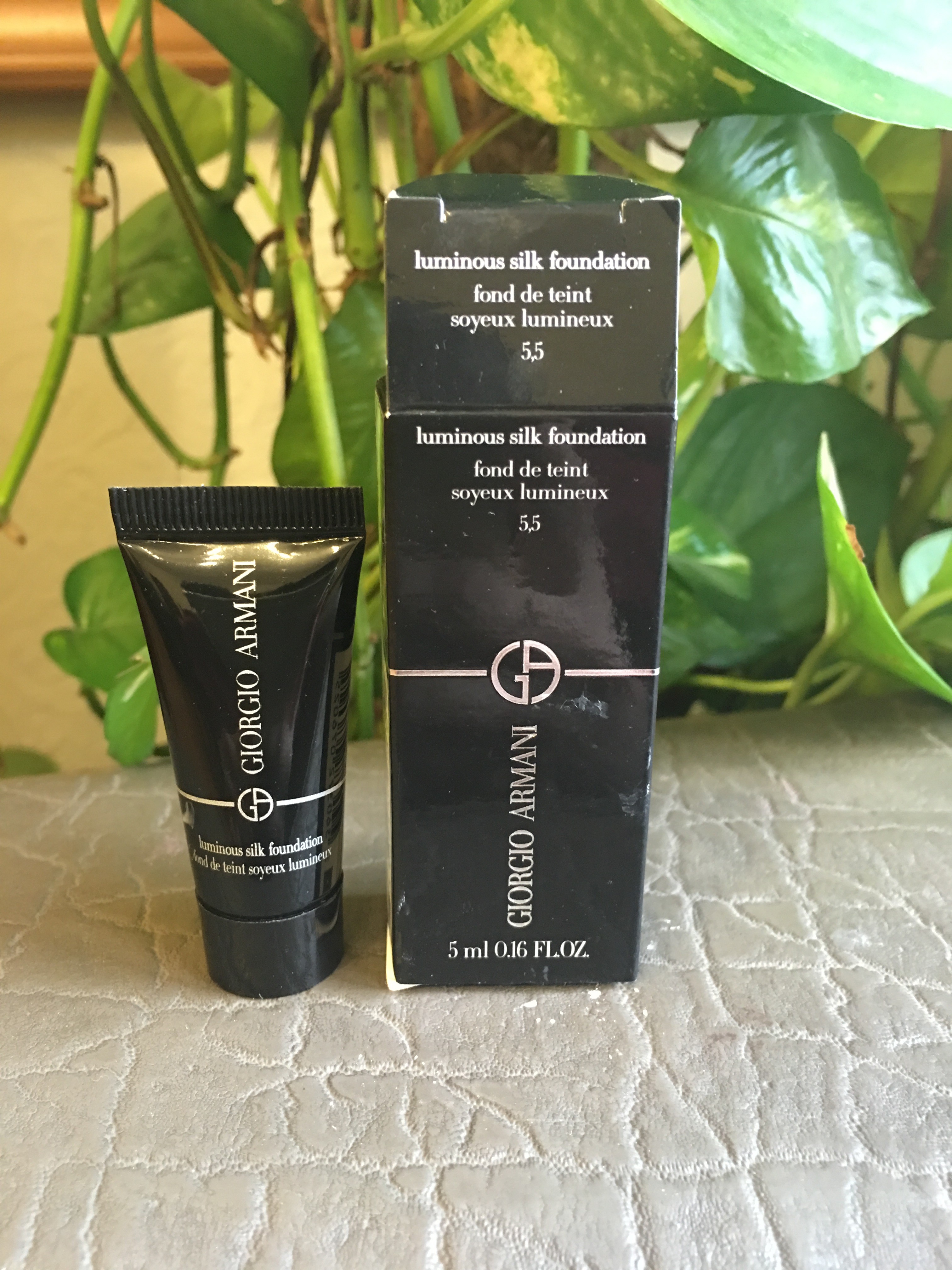 Brand Name: Giorgio Armani
Shade: 5.5
Finish: Luminous
Ideal for: Dry to combination skin
Priced at: $62 (1oz)
Rating: 4.2/5
Packaging Highlights
    Comes in a nice frosted glass bottle
    Comes with a pump on top to control and dispense the product in desired quantity
    A small Giorgio Armani logo in silver is nicely placed where the lid closes
    Minimal printing which makes it look classy
What I like about Giorgio Armani Luminous Silk Foundation?
    Makes your skin luminous and dewy
    Looks so natural
    Looks like your own skin but better
    Lasts a good amount of time
    Doesn't cake up
    Doesn't separate throughout the day
    Looks so beautiful and fresh all day
    Great coverage
    Satin finish
    Available in a wide variety of colors
    Blends smoothly like a dream
What I don't like about Giorgio Armani Luminous Silk Foundation?
    Feels heavy throughout the day
    Quite pricey
My thoughts on Giorgio Armani Luminous Silk Foundation
Had always heard great things about Giorgio Armani Luminous Silk Foundation but somehow was never really interested in buying it because of the high price point. I thought maybe this an overly hyped up product because I usually don't have really good experiences with products that are overly hyped. One day I randomly received a sample from Sephora in the shade 5.5 which is one or two shades darker than my actual skin tone but I still took a chance and used it. It won my heart on the very first application even though it made me look slightly tan because the shade was darker but still it looked so beautiful, luminous and dewy on my skin. I was literally dancing when I found it in my Sephora stash because I didn't really remember adding it to my basket. It was God sent!
I absolutely loved the finish of it and now the bad part is that it felt so heavy on my face all day. I could clearly feel something heavy sitting on my skin throughout the day. I was sick the day I wore it and I kept thinking it was because of that but I then discussed it with people in my community. They confirmed this to me that yes, it does feel heavy on the skin which is weird to me. I am paying 62 dollars for something and what's the point if I can't even wear it all day. If somebody from the brand is listening, please do something about the formula and make it weightless so that we can comfortably wear it. I wouldn't purchase the full bottle only because of this issue. If it was weightless I would have worn it every single day and it would have been my Holy Grail foundation for life.
What is it made of?
Micro-Fil Technology: Provides a translucent radiance and flawless finish.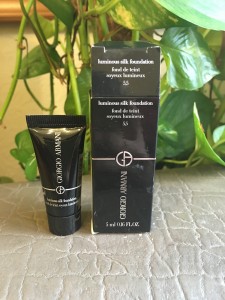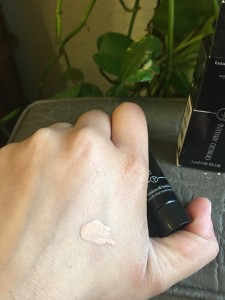 Related Articles:
NYX Total Control Drop Foundation
Bourjois Fond De Teint Healthy Mix Foundation
Top Favorite Low Cost Tried & Tested Foundations For Daily Wear
Bourjois 123 Perfect Foundation
Nars All Day Luminous Weightless Foundation
Are You Making This Foundation Mistake Since Decades?
Tips To Buy The Right Foundation
How Do You Select The Right Foundation Shade?
Kat Von D Lock-It Tattoo Powder Foundation
Hourglass Immaculate Liquid To Powder Foundation Mattifying Oil Free
Too Faced Born This Way Foundation
Makeup Forever Ultra Hd Foundation – Shade 117 = Y225 Marble
3 Best Foundations/BB Creams For Acne Prone Skin
BareMineralsbareskin® Pure Brightening Serum Foundation Broad Spectrum SPF 20
Clinique Acne Solutions™ Liquid Foundation
Coverfx Total Cover Cream Foundation
Foundation 101 – Tools & Coverage
Clinique Beyong Perfecting™ Foundation + Concealer
Basic Primer & Foundation Must Buy Drugstore & High End
Beginner 101 – What You Shouldn't Do When Applying Foundation?
Beginner 101 – Some Foundation Must Do's!
Beginner 101 – 5 Brushes You Need In Your Life Right Now To Perfect Your Foundation & Concealer
Kat Von D Lock-It Tattoo Foundation
Too Faced Born This Way Foundation Swatches
YVES Saint Lauren Touche Eclat Le Teint Radiance Awakening Foundation SPF 22
Makeup Forever Ultra HD Invisible Cover Stick foundation
Makeup Forever Ultra HD Invisible Cover Foundation – Shade 125 = Y315 Sand
First Impression Marc Jacobs Beauty Re (Marc) Able Full Cover Foundation Concentrate
Best Foundations For All Skin Types
Too Faced Born This Way Foundation Swatches
Smashbox Photo Finish Foundation Primer
Giorgio Armani Beauty Luminous Silk Foundation
Mac Studio Fix Powder Plus Foundation
By : Natural Health News