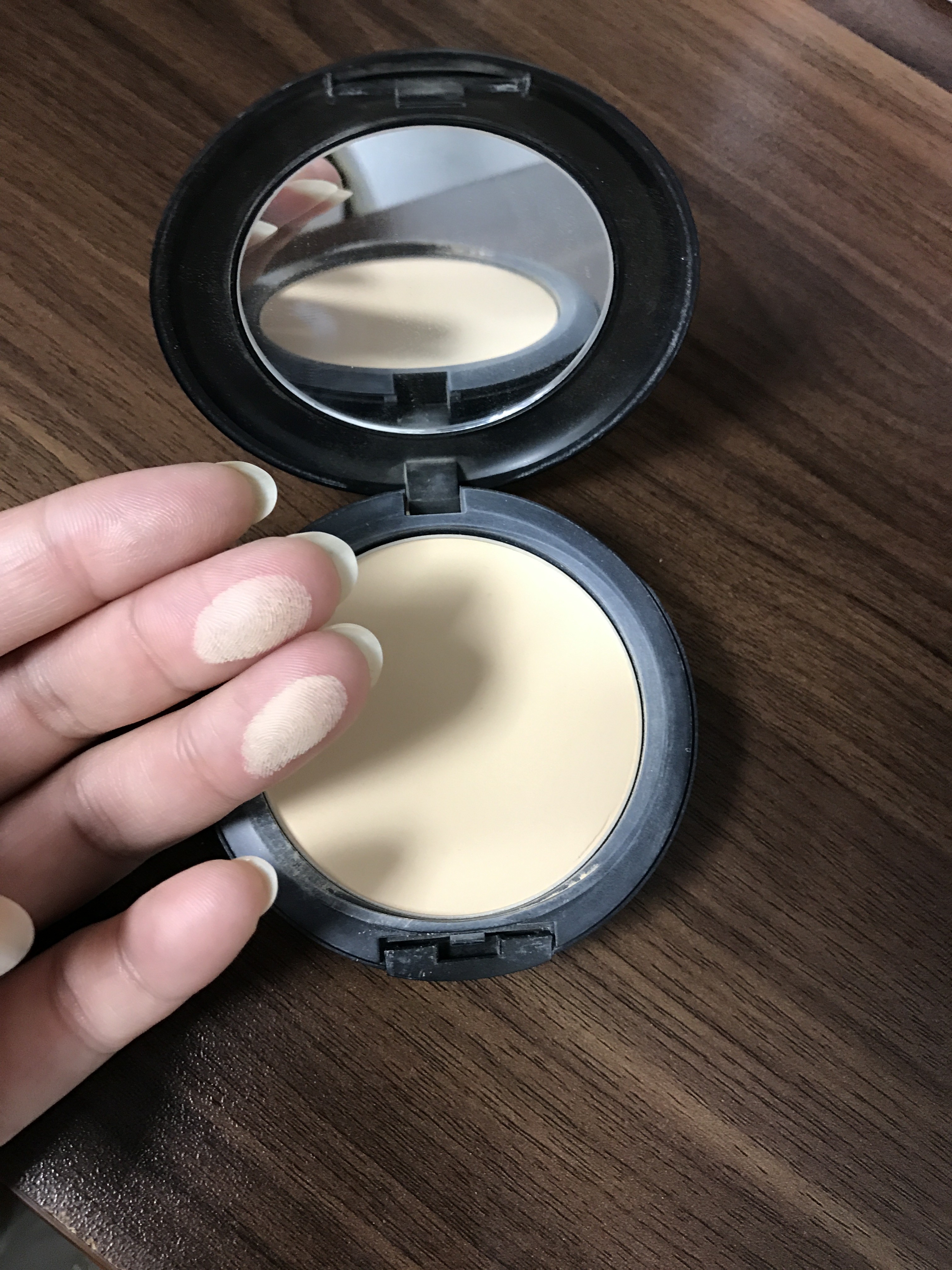 Brand Name: MAC
Ideal for: Normal to oily skin
Finish: Matte
Shade: NC 20
Overall Rating: 4.2/5
Packaging Highlights
    Comes in standard MAC black box
    The compact itself is traditional styled and there is nothing too fancy about it
    Comes with a good quality sponge
What I like about MAC STUDIO FIX POWDER PLUS FOUNDATION
    Full coverage foundation
    Covers imperfections so well when used wet
    Lasts a decent amount of time considering its powder
    Looks great with wet sponge or beauty blender
    The sponge that comes along is high quality
    Doesn't clog pores
    Great for problem skin
    Great for oily skin types
    Keeps shine under control for a good 6 to 7 hours
    Locks in liquid foundation in place and adds coverage
What I don't like about MAC STUDIO FIX POWDER PLUS FOUNDATION
    Can get cakey if you go heavy with the application
    Doesn't not cover deep scars or acne spots when applied dry
My thoughts on MAC STUDIO FIX POWDER PLUS FOUNDATION
I got MAC STUDIO FIX POWDER PLUS FOUNDATION on my friend's advice and especially when I saw Tamanna Roashan using it on almost all her models. The way it makes my liquid foundation look is just amazing. I love using it with wet beauty blender but on its own it's great for people with normal skin with no serious imperfections. It's a perfect powder foundation that adds coverage too and is great for summers. It keeps oil under control for people with oily skin types. I highly recommend it to girls who are looking for a good powder foundation that is easy to apply early in the morning when you are already getting late for work and those looking for coverage but not as much as a liquid foundation provides. Overall, it is a great powder foundation but n y no.1 would be Kat Von D Lock-It Tattoo Powder Foundation.
What is it made of?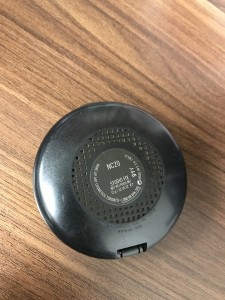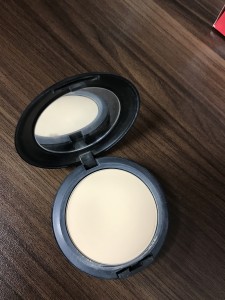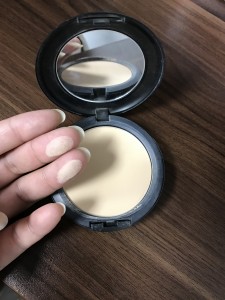 Related Articles:
NYX Total Control Drop Foundation
Bourjois Fond De Teint Healthy Mix Foundation
Top Favorite Low Cost Tried & Tested Foundations For Daily Wear
Bourjois 123 Perfect Foundation
Nars All Day Luminous Weightless Foundation
Are You Making This Foundation Mistake Since Decades?
Tips To Buy The Right Foundation
How Do You Select The Right Foundation Shade?
Kat Von D Lock-It Tattoo Powder Foundation
Hourglass Immaculate Liquid To Powder Foundation Mattifying Oil Free
Too Faced Born This Way Foundation
Makeup Forever Ultra Hd Foundation – Shade 117 = Y225 Marble
3 Best Foundations/BB Creams For Acne Prone Skin
BareMineralsbareskin® Pure Brightening Serum Foundation Broad Spectrum SPF 20
Clinique Acne Solutions™ Liquid Foundation
Coverfx Total Cover Cream Foundation
Giorgio Armani Luminous Silk Foundation
Foundation 101 – Tools & Coverage
Clinique Beyong Perfecting™ Foundation + Concealer
Basic Primer & Foundation Must Buy Drugstore & High End
Beginner 101 – What You Shouldn't Do When Applying Foundation?
Beginner 101 – Some Foundation Must Do's!
Beginner 101 – 5 Brushes You Need In Your Life Right Now To Perfect Your Foundation & Concealer
Kat Von D Lock-It Tattoo Foundation
Too Faced Born This Way Foundation Swatches
YVES Saint Lauren Touche Eclat Le Teint Radiance Awakening Foundation SPF 22
Makeup Forever Ultra HD Invisible Cover Stick foundation
Makeup Forever Ultra HD Invisible Cover Foundation – Shade 125 = Y315 Sand
First Impression Marc Jacobs Beauty Re (Marc) Able Full Cover Foundation Concentrate
Best Foundations For All Skin Types
Too Faced Born This Way Foundation Swatches
Smashbox Photo Finish Foundation Primer
Giorgio Armani Beauty Luminous Silk Foundation
By : Natural Health News