Hello lovelies!
Here are some foundation don'ts that you need to bear in mind when applying foundation:
    Don't  over exfoliate your skin before applying foundation because that will dry up your skin and make the foundation look flaky
    Don't apply a thick layer in the first go because that way you won't be able to adjust the coverage later
    Don't test the color on your arms or hands because it might mislead you to get the wrong shade of foundation
    Don't put foundation if you haven't freshly washed your face because that would:
A)- Clog your pores
B)- Make your face look dirty
    Don't put on lighter or darker foundation because lighter foundation will turn your face grey and darker will turn it orange
    Don't try to cover everything with foundation  because there is a reason why they have developed concealers, powders and corrector
    Don't try to cover your blemishes by packing on foundation because that would accentuate the blemish instead of hiding it
     Don't apply foundation with a dirty sponge because it will aid bacterial growth causing cystic breakouts
    Don't powder too much after applying a thick coverage foundation because that will make your face look cakey
    Don't rub it too much because that will highlight your pores and make dry skin look really flaky
    Don't use oil based foundations if you already have oily skin
    Don't mix day creams or night creams in your foundation because some ingredients cannot exist together
    Don't apply foundation directly onto your skin because some foundations have ingredients that can harm your skin if they touch your skin directly
    Don't use SPF based foundations if you have to go for flash photography
That's about it! Onto some do's  now…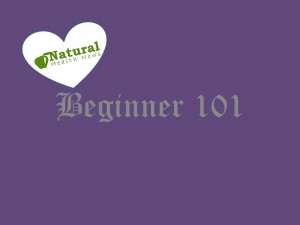 Related Articles:
NYX Total Control Drop Foundation
Bourjois Fond De Teint Healthy Mix Foundation
Top Favorite Low Cost Tried & Tested Foundations For Daily Wear
Bourjois 123 Perfect Foundation
Nars All Day Luminous Weightless Foundation
Are You Making This Foundation Mistake Since Decades?
Tips To Buy The Right Foundation
How Do You Select The Right Foundation Shade?
Kat Von D Lock-It Tattoo Powder Foundation
Hourglass Immaculate Liquid To Powder Foundation Mattifying Oil Free
Too Faced Born This Way Foundation
Makeup Forever Ultra Hd Foundation – Shade 117 = Y225 Marble
3 Best Foundations/BB Creams For Acne Prone Skin
BareMineralsbareskin® Pure Brightening Serum Foundation Broad Spectrum SPF 20
Clinique Acne Solutions™ Liquid Foundation
Coverfx Total Cover Cream Foundation
Giorgio Armani Luminous Silk Foundation
Foundation 101 – Tools & Coverage
Clinique Beyong Perfecting™ Foundation + Concealer
Basic Primer & Foundation Must Buy Drugstore & High End
Beginner 101 – Some Foundation Must Do's!
Beginner 101 – 5 Brushes You Need In Your Life Right Now To Perfect Your Foundation & Concealer
Kat Von D Lock-It Tattoo Foundation
Too Faced Born This Way Foundation Swatches
YVES Saint Lauren Touche Eclat Le Teint Radiance Awakening Foundation SPF 22
Makeup Forever Ultra HD Invisible Cover Stick foundation
Makeup Forever Ultra HD Invisible Cover Foundation – Shade 125 = Y315 Sand
First Impression Marc Jacobs Beauty Re (Marc) Able Full Cover Foundation Concentrate
Best Foundations For All Skin Types
Too Faced Born This Way Foundation Swatches
Smashbox Photo Finish Foundation Primer
Giorgio Armani Beauty Luminous Silk Foundation
Mac Studio Fix Powder Plus Foundation
By : Natural Health News
Save