Brand Name: Vatika Naturals
Purpose: Nourishes hair and promotes hair growth
Ideal for: Dull and damaged hair to add healthy shine
Priced at: Priced differently in different stores! Check your nearest store for availability and price.
Overall Rating: 4.7/5
Packaging Highlights
•    Comes in a standard size, nothing too fancy clear plastic bottle
•    Designed with almonds, coconut and sesame seeds on the bottle reading the brand name and properties of the oil
•    The color theme is orange and perfectly represents the color of ingredients
What I like about VATIKA NATURALS ALMOND ENRICHED HAIR OIL?
•    Doesn't feel greasy on hair like some oils do
•    Nourishes and conditions hair
•    Adds extra shine to dull, damaged and dry hair
•    Visibly reduces hairfall
•    Easy to rinse off
•    Little goes a long way
•    Promotes hair growth
What I don't like about VATIKA NATURALS ALMOND ENRICHED HAIR OIL?
•    Off putting smell
•    Not sure how well it works for hair growth
•    Does not reduce hair fall
My thoughts on VATIKA NATURALS ALMOND ENRICHED HAIR OIL
Again this is one product that I discovered during my vacation because I didn't have my traditional oils with me (I use Almond oil + black seed oil back home). I have long & strong, healthy shiny hair already so I was looking for something to keep my hair nourished during my vacation so that I don't end up going back home with dry bushes on my head 😀 This served the purpose really well. Other than just adding shine to dull and damaged hair this oil is also great for promoting hair growth. I can't comment much on the hair fall situation in my case because besides being healthy my hair still falls a lot. If you are looking for something to prevent hair fall then this is not what you should be picking but other than that this is great for adding a perfect bounce and shine to your lifeless hair.
What is it made of?
Almond +  Sesame + Coconut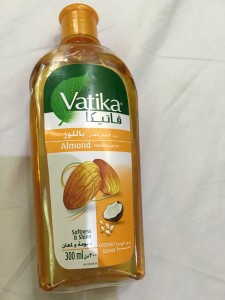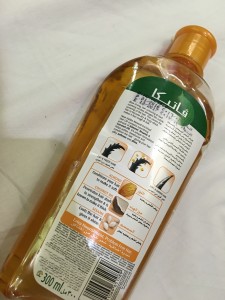 Related Articles:
The Most Effective Health Benefits of Tea Tree Oil
Natural Vitamin E Oil for Skin and Healthy Hair
Natural Essential Oils for Wellbeing and Weight Loss
Uses and Benefits of Coconut Oil in Your Daily Diet Routine
Learn About Essential Oils and Herbs How Works in Everyday
8 Health Benefits of Virgin Coconut oil
Olive Oil – The Health Benefits
Boscia Makeup Breakup Cool Cleansing Oil
13 Natural Remedies for Grover's Disease with Natural Essential Oils
7 Natural Remedies for Granuloma Annulare Treat with Coconut Oil
Natural Essential Oils for Skin Care That Will Improve Your Skin
By : Natural Health News