Hello lovelies!
I thought about putting together some of my favorite face brushes that work like a charm. Without wasting much of your time posting a long introduction I'd just go straight into the list of brushes that give you flawless foundation and concealer application.
1    Real techniques Pointed Foundation Brush
This is perfect for correcting dark circles or any pigmentation all over the face. It comes in the core collection set by Real Techniques. You cannot purchase it individually as of now.
2.    Real Techniques Buffing Brush
This is perfect for a buffed out, flawless foundation application. It is great for using with cream foundations or even liquid foundation for a medium coverage.
3.    BH Cosmetics Stippling Brush
Oh, its beauty that too at an affordable price tag! This is perfect for stippling liquid foundations onto your skin. It gives very subtle, flawless and natural coverage that acts as a base for the rest of the makeup.
4.    Real techniques Powder Brush
Oh! How much I love this big, fat, fluffy brush for packing powder onto the skin. It perfectly sets the entire face in one go. I love applying full coverage powder foundations with this. It instantly evens out all lines or streaks caused due to heavy contouring, correcting or highlighting.
5.    BH Cosmetics Flat Foundation Brush
This brush is God sent for a perfect concealer application without causing any streaks. It evens out the concealer in just one swipe. You don't have to go over and over again to blend your concealer if you gently press this brush into your skin and swipe in one motion. There is something about this brush that prevents the concealer from creasing. Isn't it amazing? It sure is!
So, that is it for now! Will keep coming back with some more interesting posts like these to let you all know what products are suitable for what purpose. Hope you learn something out of it and thank me in your heart.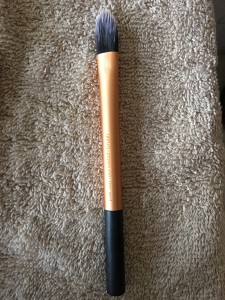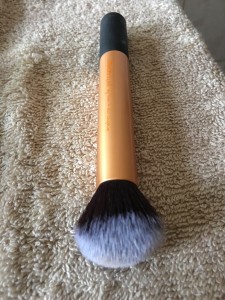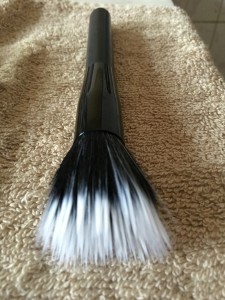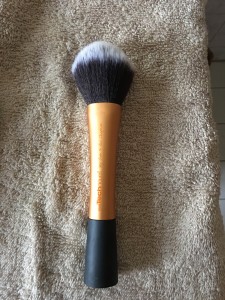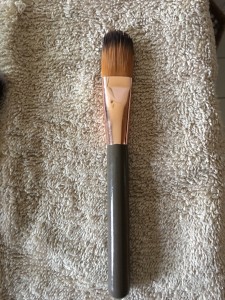 Related Articles:
NYX Total Control Drop Foundation
Bourjois Fond De Teint Healthy Mix Foundation
Top Favorite Low Cost Tried & Tested Foundations For Daily Wear
Bourjois 123 Perfect Foundation
Nars All Day Luminous Weightless Foundation
Are You Making This Foundation Mistake Since Decades?
Tips To Buy The Right Foundation
How Do You Select The Right Foundation Shade?
Kat Von D Lock-It Tattoo Powder Foundation
Hourglass Immaculate Liquid To Powder Foundation Mattifying Oil Free
Too Faced Born This Way Foundation
Makeup Forever Ultra Hd Foundation – Shade 117 = Y225 Marble
3 Best Foundations/BB Creams For Acne Prone Skin
BareMineralsbareskin® Pure Brightening Serum Foundation Broad Spectrum SPF 20
Clinique Acne Solutions™ Liquid Foundation
Coverfx Total Cover Cream Foundation
Giorgio Armani Luminous Silk Foundation
Foundation 101 – Tools & Coverage
Clinique Beyong Perfecting™ Foundation + Concealer
Basic Primer & Foundation Must Buy Drugstore & High End
Beginner 101 – What You Shouldn't Do When Applying Foundation?
Beginner 101 – Some Foundation Must Do's!
Kat Von D Lock-It Tattoo Foundation
Too Faced Born This Way Foundation Swatches
YVES Saint Lauren Touche Eclat Le Teint Radiance Awakening Foundation SPF 22
Makeup Forever Ultra HD Invisible Cover Stick foundation
Makeup Forever Ultra HD Invisible Cover Foundation – Shade 125 = Y315 Sand
First Impression Marc Jacobs Beauty Re (Marc) Able Full Cover Foundation Concentrate
Best Foundations For All Skin Types
Too Faced Born This Way Foundation Swatches
Smashbox Photo Finish Foundation Primer
Giorgio Armani Beauty Luminous Silk Foundation
Mac Studio Fix Powder Plus Foundation
By : Natural Health News
Save