Brand Name: Marc Jacobs Beauty
Shade: Random
Finish: Natural Matte
Ideal for: Full coverage bridal, studio or TV makeup
Priced at: $55 at Sephora excluding taxes
Overall Rating: Not applicable on first impressions
Packaging Highlights
    Comes in a unique packaging with double protection
    If you remove the black cover cap it can be left on your beauty counter as it is
    Looks more luxurious without the black cap
    Comes with a dropper for controlled disposal
This is a first impression on Marc Jacobs Re(Marc)able full cover foundation concentrate based on in-store swatches and application on the entire face. I always prefer trying a sample before I invest in a beauty product so that I don't end up wasting my hard earned money on something that might not work out for me. Typically in case of foundations I am always skeptical about picking a new one in the market at full price because I have acne prone skin and there are so many foundation formulas that aggravate my acne leaving my skin dreadful. I always look for samples and never rush to buy every new foundation that comes in the market. Unfortunately, I live in a country where the access to in-store swatches is currently not available so I rely on the samples I receive from Sephora whenever I place an online order. I could try this in store during my vacation to Middle East. Here are some key highlights of the first impressions on this Marc Jacobs Re(marc)able foundation.
    Super rich, highly concentrated formula
    One drop offers intense full coverage
    Difficult to blend with fingers
    Gives a beautiful dewy finish with beauty blender
    Gives intense full coverage with a buffing brush
    Long lasting
    Does not budge
    Feels slightly heavy on skin but not as much as some of the full coverage foundations do
    Conceals acne spots, blemishes and redness with just one coat
    Build able coverage
    Does not look natural as they say it on the website that it is a natural coverage foundation
Do I recommend buying it?
Yes, but only if you are looking for a studio level full coverage for professional makeup. I don't think it would be ideal for daily use if you are looking for a natural finish on your skin for an everyday no-makeup makeup look. This has made way to my professional kit because I know it is going to help me a lot in covering the most problematic skin with blemishes and redness without putting in too much effort on correcting and concealing. It does not flash back in the camera so it would be great for studio and TV level professional makeup too, as it photographs really well. For professionals it would act as a clean canvass for the rest of the makeup to go on smoothly. If you have a nice full coverage matte base to work on you can later add a beautiful healthy glow by working with highlighting products or leave it as it is for a full coverage matte look that intensifies every feature on your client's face.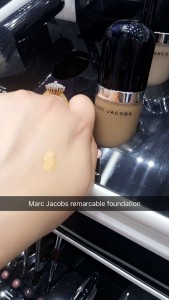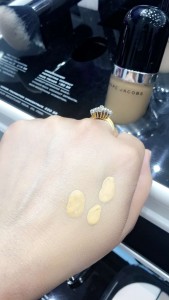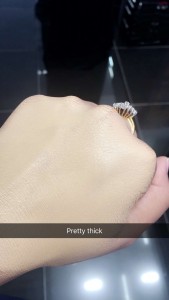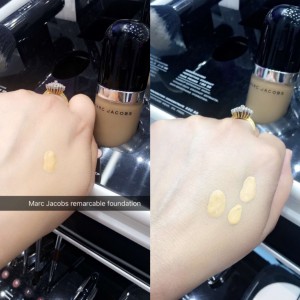 By : Natural Health News
Save
Save