Vitamins
Vitamins For Thin Hair To Make Them Stronger Over Time!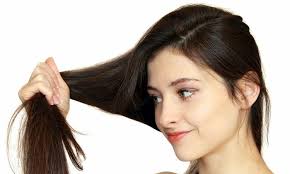 Hair thinning is a common problem amongst our women. It is so important to have a good hair care regimen because a good diet can help prevent hair loss and promote longer hair if combined with right vitamins. Now the question is which vitamins for hair are best for thin hair to make them stronger?
There are a number of vitamins that can help you get thicker and fuller hair. The key is to pick the right ones according to the deficiency in your body and eat more of them to promote hair growth. You can regrow you hair if the thinning is caused due to lack of vitamin deficiency. Here are some essential vitamins that can help
prevent hair thinning and can give you strong and beautiful hair. These include:
Hair loss vitamins such as Biotin, Niacin (Vitamin B3) and Vitamin C, and minerals for hair loss such as Zinc and Iron, provide essential hair nutrients to nourish your hair. Eating enough of these key hair growth vitamins can help prevent hair loss in both men and women. Eating a good hair growth diet is also very important. You can incorporate foods into your eating regiment that contains vitamins you are deficient in. You can take supplements too but it is highly advised to eat the right foods to overcome a deficiency.
Top 5 foods for hair growth include:
    Nuts  because they contain  omega-3 fatty acids, biotin, vitamin E and copper
    Oysters because they are rich in zinc
    Sweet potatoes because they are rich in omega-3 fatty acids
    Phosphorus
    Potassium
    Sodium
    Zinc, and
    Vitamins A, B, C, K and E
    Eggs  because they are a good source of protein, plus biotin, other B vitamins, zinc, selenium, sulfur and iron
    Spinach because it contains iron, beta-carotene, folate, vitamin A and vitamin C
In some people hair loss is caused due to chemotherapy, some illness and due to prolonged use of a medicine which cannot be treated with taking vitamins alone. So, in such cases always consult your health professional and discuss it with them before starting a vitamin supplement regime.
Related Articles:
5 Super foods For That Bouncy Beautiful Hair!
Treatment For Hair – The Expert's Oinion
Some Diet Tips for Healthy Skin and Hair
Natural Vitamin E Oil for Skin and Healthy Hair
Healthy Food for Healthy Hair Diet Plan Prevent Hair Loss
7 Necessary Vitamins you need for Healthy Skin and Hair
How does Vitamins B Complex Work on Skin and Hair?
Natural Vitamins for Kids Skin and Hair Health That are Found in Food
Best Vitamins for Glowing Skin and Hair loss
8 Best Vitamins for Skin and Hair Problems
Vitamins for Hair How Can Loss after Pregnancy
What Are the Best Vitamins for Hair and Skin Problem?
Vitamins for Hair Loss and they are good for your overall Health
Get the Best Vitamins for Hair, Skin & Nails
Vitamins for Hair Loss – Re-Grow Your Hair
Vitamins for Hair Skin and Nails & Vitamins for Regrowth Hair