Vitamins
8 Best Vitamins for Skin and Hair Problems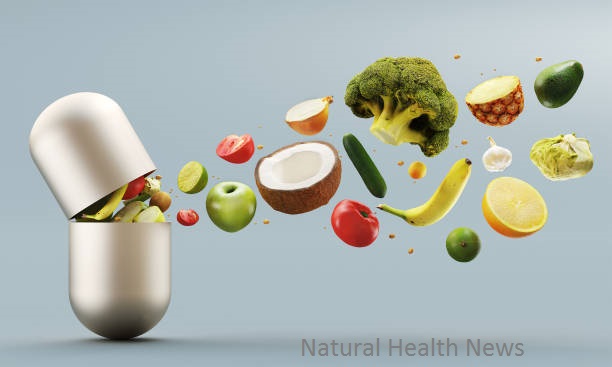 Best Vitamins for Skin and Hair
Vitamins are important in human nutrition but for the most part cannot be manufactured by your body. Therefore, you have to get some Vitamins from a healthy diet. Vitamins really work as essential co-factors for correctly regulating your body's metabolic reactions and biochemical processes.
Foods that can provide essential vitamins for your hair usually come from fruits, vegetables, and rich protein nutrients like fish and beans. If you cannot have these foods in your Diet, then you may choose vitamins, like Provillus, which are particularly manufactured to provide safely these food nutrients. Knowing the proper hair care and the appropriate Best Vitamins for Glowing Skin and Hair Loss will benefit you well.
What Are the Best Vitamins for Hair and Skin Problem?
Let's take a look at the essential Vitamins for Glowing Skin, Hair as well as the sources to get them from:
Functions of Vitamins and Minerals
This group of substances performs many vital functions for the body. Vitamins A and E directly provides maintenance of glowing skin and hair growth. Vitamin C ensures that you have strong bones, tissues, and muscles. Vitamin B6 and B12 are responsible for the proper growth of cellular elements in your body like the red blood cells or RBC. Without sufficient RBC, hair would not produce thick and sturdy. Together with saw palmetto, these Vitamins for Hair Loss – Re-Grow Your Hair and prevent hair loss.
Vitamin A
This is an antioxidant vitamin, helping your body increase blood circulation and for you to have great skin. It as well produces sebum in the scalp which is the body's natural oils, moisturizing it and hopeful hair growth. But, doctors have warned that more than 25, 000 IU of Vitamin A daily can cause hair loss. That's why shampoos just put the accurate amount of Vitamin A in each bottle.
Vitamins B Complex
How does Vitamins B Complex Work on Skin and Hair?
Do you suffer from weak nails, weak hair or dull skin? Vitamins B Complex, and especially biotin, is necessary for healthy and strong skin, nails and hair. The best way to get biotin is by eating foods like eggs, tomatoes, bananas and oatmeal.
Another great way to use vitamins B is in a topical lotion, with for example vitamin B5 which helps repair and moisturize the skin while providing protection and relief from sunburn, enhancing the tanning process.
Vitamin C
Also an antioxidant naturally found in citrus fruits for example oranges, lemons and grapefruits. It as well helps repair damaged skin and keeps your skin against infection. It can help preserve great skin, including a healthy scalp.
Vitamin E
Another antioxidant that as well increases blood circulation in skin and the scalp. They can be taken orally on a regular basis or eaten as green, leafy vegetables, in soybeans and nuts. It also helps the body by getting rid of the potentially harmful free radicals.
Vitamin B-2
The role of vitamin B-2 is to create balance on your skin to uphold moisture and smoothness. If it is too dry, then it could lead to many skin conditions like scaling or dermatitis. The same also applies on your lips and mouth, particularly for problems of chapping and cracking.
Vitamin B3
Also called niacin. Also promotes blood circulation in the scalp. It can be found best in white meat.
Vitamin B5
Or Panthothetic Acid. Commonly found in most shampoos. This vitamin will stop the growth of gray hairs. It can also help stop hair loss.
Vitamin B6
This is the main part of melanin which gives our skin and hair its color. Having a full supply of vitamin B6 will let your hair to come out with a deep and glowing natural color.
Let's Look at Some Natural Ingredients:
Did you know that Avocado oil is a brilliant natural skin care ingredient? It is rich deep penetrating oil. In fact, it has been used for periods to heal skin problems and it contains many Vitamins for Glowing Skin, Hair
problems.
So, what kind of vitamins for skin problems can you find in this essential oil? You can find vitamins A, D and E, along with potassium, beta-carotene and lecithin as well, But wait, there is more! Avocado oil is also a good source of mono-unsaturated fats as well.
So, what does Avocado oil really do for the skin? The sterolins in this oil help to decrease age spots or brown spots on the skin. Sterolins are plant steroids and they help to soften and moisturize the skin.
A study conducted in Israel found that Avocado oil as well helps to increase the collagen production in the skin. So, what is collagen? Collagen is a dynamic skin protein that provides structure and elasticity to your skin. By growing the collagen in your skin, you should see a reduction in the lines and wrinkles on your skin.
Now that you have a basic idea of what vitamins for skin problems you can expect to find in some of the best skin creams around, take a minute and visit my website Natural Health News to learn more about vitamins for skin and hair.
Related Articles:
5 Super foods For That Bouncy Beautiful Hair!
Treatment For Hair – The Expert's Oinion
Some Diet Tips for Healthy Skin and Hair
Natural Vitamin E Oil for Skin and Healthy Hair
Healthy Food for Healthy Hair Diet Plan Prevent Hair Loss
Vitamins For Thin Hair To Make Them Stronger Over Time!
7 Necessary Vitamins you need for Healthy Skin and Hair
How does Vitamins B Complex Work on Skin and Hair?
Natural Vitamins for Kids Skin and Hair Health That are Found in Food
Best Vitamins for Glowing Skin and Hair loss
Vitamins for Hair How Can Loss after Pregnancy
What Are the Best Vitamins for Hair and Skin Problem?
Vitamins for Hair Loss and they are good for your overall Health
Get the Best Vitamins for Hair, Skin & Nails
Vitamins for Hair Loss – Re-Grow Your Hair
Vitamins for Hair Skin and Nails & Vitamins for Regrowth Hair