Brand Name: Sephora
Skin Type: Normal to oily (But non-drying)
Purpose: Purifying
Overall Rating: 5/5
Packaging Highlights
5 stars to the super lush packaging
    Great packaging for the price
    Absolutely love the color combination it has been designed with
    Beautiful green and white outer cardboard packing
    Lovely glass jar that gives the impression that this product is worth 100 bucks or even more
What I like about SEPHORA COLLECTION MUD MASK?
    The packaging first of all
    The great formula and consistency
    The soft herbal like scent of the mask
    It instantly revitalizes the face
    Draws out impurities
    Dries in a few minutes and pulls out the skin giving you a feeling that your skin is being detoxed
    Pulls out blackheads
    Skin feels smooth and refreshed
    Enhances skin tone
    Reduces redness
    A little goes a long way
    Great for all skin types
    Does not dry out the skin
What I don't like about SEPHORA COLLECTION MUD MASK?
I absolutely love this mask but I wish it had come with a spatula to pick up the product from the jar for hygiene purposes.
My thoughts
This is such a great mask for almost all skin type even though it says mattifying on the box but it does not dry out my skin at all which easily gets dry when I use some of the other  mattifying masks. While it is on the skin and it is drying you clearly see gaps on your nose where you have blackheads or anywhere else on the face where there is a concentration of white or black heads. You can clearly feel it pulling the grunge out of your skin. It doesn't do much for the existing breakouts but generally makes my skin more even and smooth after wash and the results last for about 4 to 5 days. My mother used it and she also absolutely loved it for her mature skin.
Suggested Usage
    Take out a bit of the product on your finger
    Gently massage it all over your skin
    Apply evenly covering your skin fully with the mask
    Leave it on until it completely dries down and changes color
    Once its dry splash your face with warm water
    Before washing it off rub the product for about  1 min to activate the mask
    Don't use face wash afterwards because that might cause excessive drying
What is it made of?
Zinc and Copper: Purify.
White Clay: Softens and allows the skin to be enriched with essential mineral salts.
Kaolin, Water, Glycerin, Citrus AurantiumDulcis (Orange) Peel Powder, Capryloyl Glycine, Magnesium Aluminum Silicate, GlycerylUndecylenate, CI 77499 (Iron Oxides), Phenoxyethanol, Hydrogenated Palm Kernel Glycerides, Fragrance, Sodium Hydroxide, Hydrogenated Palm Glycerides, Magnesium Aspartate, Zinc Gluconate, Copper Gluconate.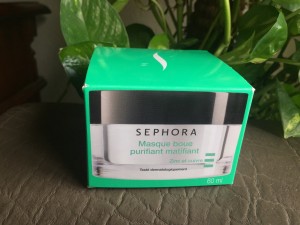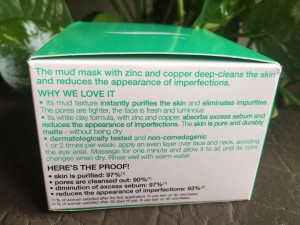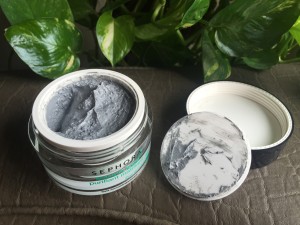 Related Articles:
Orglow Instant Organic Face Brightening Mask
Clearglow Acne Prone & Problematic Skin Face Mask
Origins Clear Improvement Active Charcoal Mask
Origins Original Skin™ Retexturizing Mask With Rose Clay
Origins Calm To Your Senses™ Mask
Erborianpâte Au Ginseng Black Concentrated Mask
Try This Herbal Mask At Home To Get Rid Of Acne!
8 Homemade Skin Masks for Anti Aging
Top 10 Homemade Face Mask Recipes for Wrinkles
How Strawberry Face Mask for Acne Works
By : Natural Health News