Vitamins
7 Must-Have Vitamins for Naturally Glowing Skin in the Summer Heat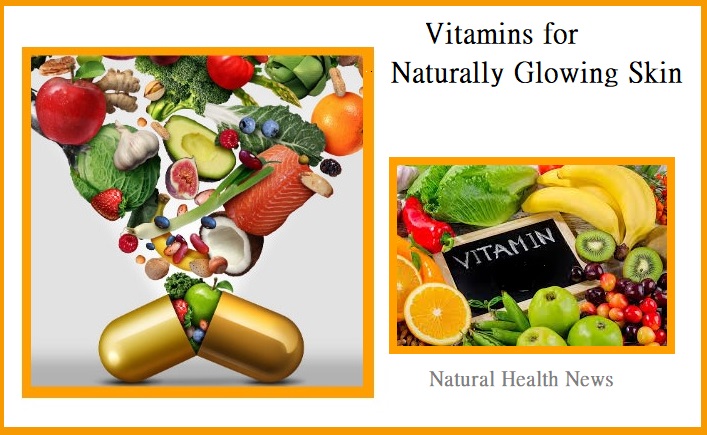 As the summer heat rolls in, it's easy to get caught up in the excitement of outdoor activities and social gatherings. But while you're basking in the sun, your skin may be silently screaming for some nourishment. Enter: vitamins. These essential nutrients are not only important for overall health, but they can also work wonders in giving you that coveted summer glow. In this post, we're highlighting seven must-have Vitamins for Naturally Glowing Skin in the summer heat. From vitamin A to vitamin E, we'll explore the benefits of each and provide tips on how to incorporate them into your skincare routine. Get ready to radiate from within!
Boost Your Skin's Natural Glow with Vitamins
Summer season is that time of the year when we all want to get outdoors and soak up some sun. However, our skin can take a beating during this season, with prolonged exposure leading to dryness, sensitivity, and age spots. To maintain a healthy, glowing complexion, it's crucial to nourish our skin from within with vitamins that help protect and hydrate our skin. Some essential Vitamins that we can include in our summer skincare regime are Vitamin C, Vitamin E and Vitamin A. These vitamins work together to neutralize harmful free radicals, protect the skin from UV damage and improve skin texture by boosting collagen production. By incorporating these vitamins into our daily routine through healthy Diet and supplementing our skincare regimen, we can achieve a radiant glow even in the summer season.
Next time you're out shopping for skincare products, make sure to take a closer look at the ingredients list and opt for items that are rich in vitamins. Vitamins A, C, and E are known for their incredible benefits when it comes to achieving healthy and glowing skin. While Vitamin A helps in boosting collagen production, Vitamin C can help you reduce wrinkles, and age spots while neutralizing the free radicals. As for Vitamin E, it's an essential ingredient that will keep your skin hydrated especially during the hotter months when humidity levels are low. By investing in skincare products with these essential vitamins, you can ensure that your skin is getting the nourishment it needs to remain radiant and healthy all throughout the summer season.
Also Related Post: List of the Best Vitamins for Skin Care
7 Essential Vitamins for a Summer Glow
Vitamins for glowing skin are essential, especially during the summer season when everyone wants to achieve a sun-kissed complexion. Incorporating seven essential vitamins into your daily skincare routine can do wonders for your skin. Vitamin A helps in reducing wrinkles and fine lines while vitamin C is an essential antioxidant that helps in reducing pigmentation and promoting collagen production. Vitamin D helps in reducing inflammation while vitamin E is an excellent moisturizer that promotes healing of the skin. Vitamin K helps in eliminating dark circles and reducing puffiness around the eye area, while vitamins B3 and B5 help in promoting hydration and improving the overall texture of the skin. With these essential vitamins for glowing skin, you can achieve the perfect sun-kissed look while keeping your skin healthy and radiant.
All in all, when it comes to vitamins for glowing skin in the summer season, Vitamin A and Vitamin C are two of the most important nutrients to include in your skincare regimen. Vitamin A can help reduce the appearance of fine lines and wrinkles, which can be particularly beneficial during the summer months when the sun can cause damage to the skin. Additionally, Vitamin A helps promote skin cell turnover to create a more youthful complexion. On the other hand, Vitamin C is a powerful antioxidant that not only helps protect against environmental damage but also brightens the skin tone. With these benefits, incorporating Vitamin A and Vitamin C into your skincare routine can help give your skin a radiant, healthy glow throughout the summer season and beyond.
Read More About: The 5 Best Vitamins for Energy, According to a Natural Dietitian
To Conclude
Incorporating these seven must-have vitamins into your Skin and Beauty care routine can make all the difference in achieving naturally glowing skin this summer. Don't let the heat and excitement of the season distract you from giving your skin the nourishment it needs. From protecting against sun damage with vitamin C to promoting collagen production with vitamin E, these vitamins offer a range of benefits for your skin. So, whether you're spending your days by the pool or attending outdoor events, make sure to prioritize your skin's health by incorporating these essential nutrients into your routine. With a little extra care and attention, you'll be radiating from within all summer long. For more information, please visit our blog Natural Health News and read more about lots of information about Vitamins for skin and hair.