Brand Name: Boscia
Finish: Greasy but non sticky
Overall Rating: 5/5
Packaging Highlights
    Comes in a pump bottle
    The color green of the bottle and the outer packaging gives a very soothing impact
What I like about BOSCIA MAKEUP BREAKUP COOL CLEANSING OIL?
    Good for all skin types
    Instantly removes toughest eye makeup
    Very soothing
    Does not clog pores
    Deeply cleanse skin
    Gives a cooling sensation upon application for first few seconds
What I don't like about BOSCIA MAKEUP BREAKUP COOL CLEANSING OIL?
    I absolutely love this cleanser so there is nothing that I don't like about it.
My thoughts
A couple of times initially when it come I just did makeup to use this oil. Haha! I know that's crazy! I swear ever since I have used it and seen it breaking makeup within seconds I have started wearing more makeup because this was my main concern every time I had to wear makeup that oh! The process of removing it ahh!!! But not anymore! Like I don't even thinkin about it now and I just pack on tons and tons of eyeshades, foundation, concealer and what not but this cleanser takes it all off within seconds, all the effort of two to three hours is massaged away with this oil within half a minute. Also it is one of those products that give you the feeling that you are applying something herbal on your face. It has that kind of scent to it.
I give 5 stars ***** to this product!
How to use it?
    Dispense one or two pumps to fingertips and gently massage onto dry skin in circular motions for 30 to 60 seconds.
    To further emulsify makeup, add a small amount of warm water and continue to massage on the face to breakdown makeup and impurities.
    Rinse well with warm water and blot dry.
What is it made of?
-Botanical Amino Acids: Gently remove sebum and impurities which cause blemishes and blackheads.
-Hydrangea Leaf: Gently purifies and helps minimize the appearance of pores.
-Geranium: Scent that relieves stress and encourages relaxation.
-Eucalyptus: Leaves skin invigorated while helping support and stimulate natural circulation.
CetylEthylhexanoate, Polyglyceryl-10 Diisostearate, Polyglyceryl-20 Hexacaprylate, GlycerylBehenate/Eicosadioate, EpilobiumAngustifolium Flower/Leaf/Stem Extract, SimmondsiaChinensis (Jojoba) Leaf Extract, Eucalyptus Globulus Leaf Oil, Dextrin Palmitate, Menthol, Rosa Canina Fruit Oil, SimmondsiaChinensis Jojoba Seed Oil, Elaeis Guineensis (Palm) Oil, Caprylic/Capric Triglyceride, Copper Chlorophyll, Water/Aqua/Eau, Camellia Sinensis Leaf Powder, Butylene Glycol, Tocopherol, AscorbylDipalmitate.
Photos for Reference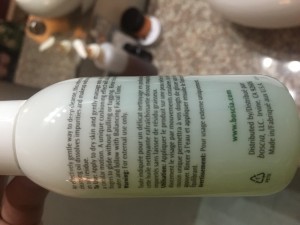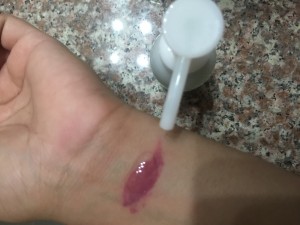 Related Articles:
The Most Effective Health Benefits of Tea Tree Oil
Natural Vitamin E Oil for Skin and Healthy Hair
Natural Essential Oils for Wellbeing and Weight Loss
Uses and Benefits of Coconut Oil in Your Daily Diet Routine
Learn About Essential Oils and Herbs How Works in Everyday
8 Health Benefits of Virgin Coconut oil
Vatika Naturals Almond Enriched Hair Oil
Olive Oil – The Health Benefits
13 Natural Remedies for Grover's Disease with Natural Essential Oils
7 Natural Remedies for Granuloma Annulare Treat with Coconut Oil
Natural Essential Oils for Skin Care That Will Improve Your Skin
By : Natural Health News
Save
Save
Save