Well-Being
Natural Essential Oils for Wellbeing and Weight Loss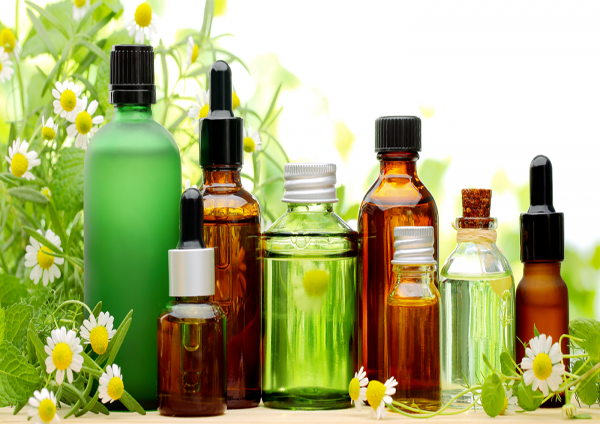 Did you ever believe nature to help maintain your health and lose weight and maintain your body? 
Essential oils come right from nature… for our benefit and our use. _
When you combine deep breathing with essential oils for Well-being, you optimize your wellness routine.
We are always quick to go to pills or fad diets to weight loss. Some even go to fasting. What about the multitude of eating disorders that exist today? Bulimia and Anorexia are just two examples. You see it in the media every day.
But I'm sure most of you didn't even think picking up pure and natural oil to help in your weight loss journey. No essential oil can be a sure remedy to lose weight, but it does help with metabolism and digestive issues. There have been lots of success stories.
How Natural Essential Oils Work?
Different types of natural essential oils works differently for different people. One exacting scent may work for one person, may not work for another. Basically, choose for the aromas that you find appealing. Experiment with some scents to find out which ones work best for you. Normally, essential oils used for weight loss include dill weed, Peppermint Oil, Lemon Oil, Cinnamon Oil, Bergamot Oil, Lavender Oil, Eucalyptus Oil and Rosemary Oil. You can also use other scents like pink grapefruit, ylang ylang, peach, sweet orange, maple, or Green Tea.
Essential Oils Can Help Lose Weight
The therapeutic benefits and healing properties of natural essential oils have been known for centuries.  Different cultures from all over the world, including the Egyptians, Chinese, Greeks, Indians, Romans, and more have recognized the wonderful benefits of essential oils and have used them for over 6,000 years.
Depending on the forms of different plants and trees, essential oils can be extracted from the roots, bark, sap, seeds, flowers, fruits or leaves and each oil possesses its own unique set of healing properties.
Here's a list of natural essential oils that can help you meet your weight loss goals:
Lemon Oil
Lemons are both high in antioxidants as well as Vitamin C, and can help with digestion like Peppermint oil. Drinking some water with lemon squeezed into it can make you visit the bathroom more often and cause loss of extra water weight. Try putting several drops of the Lemon Oil with some fresh-squeezed lemon juice into a warm glass of water.
Peppermint Oil
Peppermint cleanses the lymphatic system and is anti-inflammatory; Peppermint Oil can help you release your weight gain and a sluggish digestion. "When applied topically, peppermint oil helps support the gallbladder and reduce inflammation as well, Place one or two drops under the tongue or take in a capsule. Dilute 1:3 one drop essential oil to three drops carrier oil and apply directly on the area of concern.
Cinnamon Oil
If you know somebody with diabetes who utilizes cinnamon or cinnamon essential oil, there's a good reason behind it. Cinnamon Oil as safe to take internally but it is extremely recommended to buy therapeutic-grade cinnamon essential oil that is 100% pure and free from toxins and additives and is unfiltered and undiluted.
To support fat loss, add 1-2 drops of cinnamon oil in a tea cup of warm water with a touch of honey (raw honey is best). Doing this on a daily basis will help decrease cravings.
Bergamot Oil
Bergamot Oil is extremely effective in weight loss because it contains extremely large amounts of the polyphenols that are also found in green tea. This polyphenols content is outstanding for fat oxidation stop production of blood fat, increasing metabolism and preventing the absorption of cholesterol.
Lavender Oil
As well, you can use Lavender Oil to help in weight loss. For example, it can help you deeply relax your mind and diminish the levels of cortisol that is known as a stress hormone making you holds on to gain the extra weight.
Eucalyptus Oil
With its refreshing minty scent, Eucalyptus Oil is great for stimulating the senses, reducing stress, boosting energy and alleviating mental fatigue. But can eucalyptus oil help weight loss?
Eucalyptus Oil helps alleviate stress and anxiety which are directly associated to overeating and weight gain. At the start of the day add a few drops of eucalyptus oil to your shower and cover the drain. Inhale deeply to feel right away refreshed. This is great to get you mentally ready to follow your weight loss plan for the day.
Rosemary Oil
Extracted from rosemary sprigs through steam distillation, Rosemary Essential Oil is strong, powerful oil that can do a lot more than just flavor meat and potato dishes. Keep a small bottle by your bed and in your desk. In the morning when we get up or before we go to bed and at any time we feel stressed throughout the day, we will put a small dab on our wrists and breathe in with slow, diaphragmatic breaths.
If you plan to utilize these natural essential oils for weight loss and overall health, it's best to do so at bedtime. You can put them in your diffuser, let it run during the night and inhale all the benefits these essential oils have to offer.
Natural Essential Oils offer so much more than help with weight loss. They also helps with anxiety, depression, rheumatism, arthritis, indigestion, insomnia, nausea, motion sickness and so much more that you most possibly didn't even think of before reading this article.
Related Articles:
The Most Effective Health Benefits of Tea Tree Oil
Natural Vitamin E Oil for Skin and Healthy Hair
Uses and Benefits of Coconut Oil in Your Daily Diet Routine
Learn About Essential Oils and Herbs How Works in Everyday
8 Health Benefits of Virgin Coconut oil
Vatika Naturals Almond Enriched Hair Oil
Olive Oil – The Health Benefits
Boscia Makeup Breakup Cool Cleansing Oil
13 Natural Remedies for Grover's Disease with Natural Essential Oils
7 Natural Remedies for Granuloma Annulare Treat with Coconut Oil
Natural Essential Oils for Skin Care That Will Improve Your Skin
By : Natural Health News