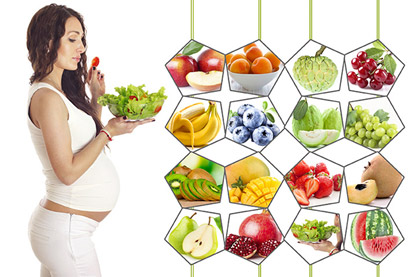 Giving birth to a baby is breathtaking for every female but the aftermath is like a disaster. When a woman is pregnant her body automatically stores fats to give nutrients to the baby she bears. So after pregnancy, it is natural for every woman to think of a solution to get their body in shape as soon as possible.
However, post pregnancy recovery must not be pushed too hard. Doing so might cause you problem. Not all the best Weight Loss Diet Tips should be fast. Others should be patiently done for a number of months. Don't worry, even if you are not doing the regular exercise, you can still burn fat by just taking care of your newly born baby.
To some women, it seems not possible to lose the excess weight they have gained during pregnancy.
The weight gain during pregnancy is not a bad thing to happen. Forget about the celebrity moms and their after pregnancy weight loss programs. That is all for people with lots of money and plenty of free time on their hands.
But it does not have to be that way. You don't have to run yourself ragged with difficult exercise programs and diet schemes.
After Pregnancy Weight Loss and Dieting
Restrictive dieting is not at all recommended for women with a new baby. You need a nutritious diet for your body to cope with childbirth strain and to produce enough breast milk to feed the baby.
Instead of a restrictive dieting, go for selective dieting.
Eat foods high in proteins, minerals and Vitamins. A certain way to do that is to include considerable amount of vegetables and fruits in your every day diet.
Go easy on processed food items like canned meat or fish.
Plan your Menu for the Whole Week
Planning your diet ahead of time will help you stick to it better. Plan everything from your breakfast, lunch and dinner to your snacks. This way, you can deliberate about how you can get ready your food and what ingredients should go with it.
Breast-feed your Baby
Breast-feeding alone can burn up to 500 Calories during lactation. This is the quantity of calories every woman needs to produce about 850 ml per day for their baby. Breastfeeding not only helps you lose weight, it is moreover healthy for both you and your baby. Just make sure to consume the accurate amount of nutrients to have enough energy.
Start with a Simple Exercise Routine
Immediately jumping to an exercise schedule worthy of an athlete is not achievable. Your chances for success are higher if you start with something simple first. A low-impact activity like walking around the park or jogging is a nice way to start your exercise routine.
Yogurt Dessert
Instead of reaching out for dessert at whatever time you feel low or tired, try giving it a healthy turn. Place batches of yogurt in the freezer with some chopped fruits and nuts. You can also add your food essence, for example vanilla, and mix it up. Eat the yogurt mix when you crave something sweet. It can be the Best Diet Tips for weight loss post pregnancy.
Drink More
The best drink you can have at this time is water. Water in itself is a medication which helps you flush out unwanted body fluids. It also help metabolism. This is so because water decreases the viscosity of the blood and thus speeds up metabolic reaction which in turn helps break down fat fast. It is also important that you avoid caloric beverages and cool drinks; they only add to the already present weight
Take Healthy Foods and Avoid Junks
At this time of your life, you should stay away from fast foods and other foods that have high calorie content. In fact, only 25% of your daily calorie intake should be sourced by fat. On the other hand, take more of healthy foods. Your healthy foods should include fresh fruits, vegetables, skimmed milk, whole grains, low fat cheese, and lean meats. If you are the kind who finds it difficult to resist snacks, make sure you get low fat snacks like raisins, whole grain crackers and nuts. It would be a bad idea if you decide not to eat because your body needs the nutrients to revitalize so also does your baby.
After Pregnancy Weight Loss for Working
Do not feel ashamed of the weight you gained during your pregnancy.
The afterglow of childbirth is actually a vision to behold. Flaunt it!
If you do look tired and weary, understand that it may not be because you are overweight, but from trying to cope to your baby's demands such as night feeds, and the unending diaper changes.
If you are a working mom and wish after pregnancy weight loss, do it only under a professional health care provider's close supervision.
Planning your own vigorous workout program without expert supervision can be quite damaging to your health.
The Golden Rules
Stay stress-free. Try meditating, a hot bath or yoga.
Maintain a healthy weight, keeping your BMI between 20-25.
Preserve your blood sugar balance with low Glycaemic Load Foods. Avoid refined and sugary carbohydrates.
Help digestions with fibrous foods such as fruit and vegetables, whole grains and beans.
Get lots of folic acid in your diet with green vegetables, beans and pulses.
Support your immune system with probiotics like onions, garlic and rye and probiotics like live
Eat a variety of necessary fats found in nuts and oily fish to diminish any inflammation
Try this Healthy Eating plan to whittle down your post-pregnancy body.
These Dieting Tips on after pregnancy weight loss will help you get started, but if you actually want more, if you really want to lose weight huge time, then go to this website right now Natural Health News – This is your chance to lose it and keep it off.
Related Articles:
Healthy Diet Tips for Long Term Weight Loss
Weight Loss Diet Tips for the Summer – Healthy Diet Tips
Celebrity Diet Tips – Can You Pick it For Weight Loss
Best Diet Tips for Long Term Weight Loss
Fast Weight Loss Diet Tips You Can Follow Step by Step
Healthy Diet Tips for Weight Loss That Everyone Should Follow
Chicken Healthy Diet Tips for Weight Loss
Watch Your Weight While Enjoying Popcorn Weight Loss Diet Tips
Healthy Diet Tips for Men Who Want to Lose Weight
Healthy Diet Tips Give You Power to Start Your Day Right
Diet Tips for Fast Weight Loss for Healthier Life
Some Diet Tips for Healthy Skin and Hair
Top 12 Dieting Tips for Weight Loss Every Dieter Needs to Know
Healthy Eating Tips Everyday Diet for Healthier You
Importance of Low Cholesterol Diet and its Some Cooking Tips
Baby Food Diet and Tips for Baby Weight Loss