Vitamins
Natural Vitamins A Great Way to Stay Healthy in Daily Life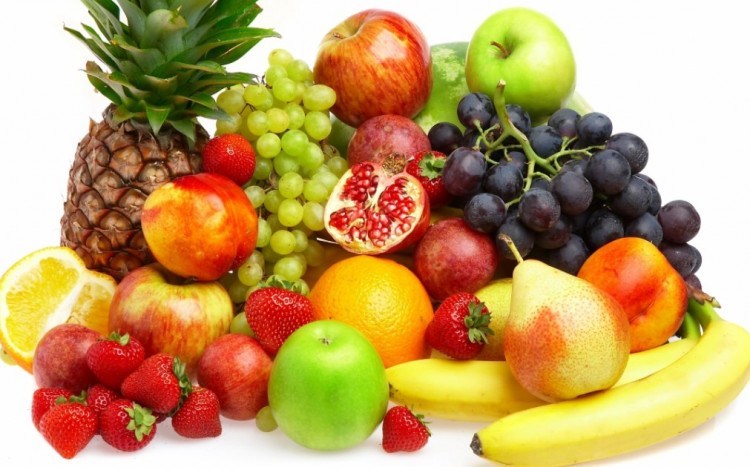 Natural Vitamins
We all seek beautiful hair, skin, and nails, but sometimes it takes more than a healthy diet and the exact topical treatments. There are lots of natural supplements products on the market that promise to target these particular areas, but it can be difficult to determine what works. So to find out which Vitamins for Hair, Vitamins for Skin are worth committing the time and effort to become your best self.The importance of taking Natural Vitamins and eating a balanced diet can never be undermined.
There are many Natural Vitamins and supplements available in the market or at your local health food store which help you regain a lot of the hair you have lost. By knowing which particular natural vitamins work best for hair rejuvenation, you can also mix or match your own supplements or purchase those that have been formulated specially for this problem. Vitamins for Hair Loss contain a mix of ingredients to help promote healthy hair and encourage growth
Looking for an Easy Skin Care Routine to Up Your Vitamin Intake….
Learn how each natural vitamins or mineral can help boost your skin's overall health and appearance with easy natural skin and hair care suggestions.
Let me tell you a bit more about wonderful natural vitamins and its benefits in natural skin and hair care.
Vitamin A
Vitamin A is a natural antioxidant which effectively and naturally produces healthy sebum in the skin and follicles on the scalp. This oily secretion of the sebaceous glands is the natural lubricant for your skin and hair which protects against harmful bacteria. Vitamin A can be taken as a natural supplement or can be found in milk, meat, peaches, apricots, cabbage, eggs, spinach, and fish liver oils.
Skin Benefits:
Cell Production
Firmness
Anti-Aging
Helps to lessen fine lines and wrinkles
Found in:
Carrots
Squash
Sweet Potatoes
Acai
Cabbage
Vitamin B
Do you suffer from weak nails, brittle hair or dull skin? Natural Vitamins B and particularly biotin are essential for healthy and strong skin and hair. The best way to get biotin is by eating foods like tomatoes, eggs, bananas and oatmeal.
Another great way to utilize vitamins B is in a topical lotion, with for example vitamin B5 which helps repair and moisturize the skin while providing protection and relief from sunburn, enhancing the tanning process.
So, no matter if you just start eating more vitamin-rich foods or go ahead and use an effective cream with Vitamins for Skin problems, they will absolutely help improve and heal your skin.
Skin Benefits:
Reduces inflammation
Minimizes appearance of pores
Strengthens lipid barrier
Balances skin tone
Brightens
Found in:
Spirulina
Coffee
Rice Bran
Peanuts
Chia
Vitamin B Complex
Vitamin B Complex can help in hair growth and help in skin brighten. Supplements of Vitamin B complex may help with certain health problems. If a person has any of the conditions listed below, they may benefit from taking a supplement that contains B vitamins. Vitamin B Complex can help to get better the appearance of the complexion by softening and smoothing the skin and decreasing the appearance of fine lines and redness.
Skin Benefits:
Brighten the skin
Promote healthy fetal development
Reducing the appearance of fine lines
Found in:
Beef
Pork
Fish
Organ Meats
Avocados
Leafy Greens
Nuts
Legumes
Grains
Milk
Cheese
Mushrooms
Yogurt
Vitamin B5
Vitamin B5 is one of the best natural vitamins for skin and hair. When applied topically, Vitamin B5 works to help moisturize, soothe and heal. Vitamins for Hair to work in natural hair care.A strong skin barrier helps keep moisture in, which makes your skin feel soft, smooth and hydrated.
Skin Benefits:
Increase Ceramide Levels
Retain Moisture
Suppleness
Smoothness
Found in:
Avocados
Sunflower Seeds
Broccoli
Mushrooms
Vitamin C
Vitamin C is essential for all hair growth, by supplying your hair follicles and skin with essential nutrients needed to maintain healthy hair. Vitamin C can be found naturally in most citrus fruits for example tangerines, oranges, grapefruit, lemons and limes. It can also be found in cantaloupe, strawberries and kiwi.
Skin Benefits:
Firmness
Brightening
Evens Skin Tone
Found in:
Citrus
Strawberries
Pineapple
Mango
Vitamin E
If you want to lessen or prevent wrinkles, this is the vitamin for you. It is a very potent antioxidant and often found naturally in the best natural skin creams. Natural vitamin E used in skin lotions has been proven to lessen the appearance of fine lines and wrinkles and to prevent age spots.
It is a powerful antioxidant that restores skin damage caused by exposure to sunlight. Vitamin E is proven to suppress the reproduction of cancer cells when taken as supplement. Your skin will become supple and smooth if you use creams with vitamin E. The best effects are even improved if taken along with Phytessence Wakame.
Skin Benefits:
Helps to reduce fine lines and wrinkles
Healing
Moisturizing
Found in:
Sunflower Seeds
Almonds
Avocado
Olive Oil
Vitamin K
Vitamin K is part of a group of natural vitamins that has been mostly used to help heal wounds and avoid blood clotting. Not to get too science-y but the main components of vitamin k are K1 and K2 which are helpful in pretty different ways.
Meanwhile, Vitamin K2 lurks in fermented foods and animal products (eggs yolks, butter, etc.), and is as well produced by the bacteria in our gut. You know what they say, happy gut and happy skin.
Skin Benefits:
Supports collagen production
Supports elastin levels
Found in:
Eggs Yolks
Butter
Fermented Foods
The whole vitamins are important to keep you healthy and happy. Make sure that you eat an extensive variety of vitamin-rich foods so that all of your nutritional needs are covered.If you just can't manage to get certain nutrients into your diet, there are supplements available. Though, a well-balanced diet should provide you will everything you need for your body's nutrition. Natural vitamins supplements can provide you with adequate amounts of vitamins needed in your diet, without the side effects linked with its synthetic counterpart. For more information on Vitamins for Skin, Vitamins for Hair, Vitamins B Complex particularly the organic ones, visit my website Natural Health News and find out the importance of natural vitamins to the human body. And you can feel more energized and less prone to illness if your body is exposed to natural vitamins and minerals.
Related Articles:         
Natural Vitamin Supplements a Great Way to Stay Healthy
Get Beautiful and Gorgeous Skin with Natural Vitamins for Skin
Natural Vitamin E Oil for Skin and Healthy Hair
Where Are the Sources of Natural Vitamins?
Natural Vitamins and Minerals Supplements for your Kids
Natural Vitamins Take during the Summer Season
Natural Vitamins for Oily Skin
Natural Vitamins for Women Health That a Woman Really Needs
Natural Vitamins for Kids Skin and Hair Health That are Found in Food
Natural Liquid Vitamins for Skin Care