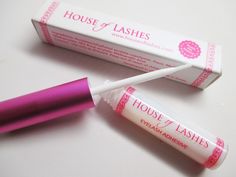 Brand: House of Lashes
Shade: Clear-white
Ideal for
1.    Sticking eyelashes for longer stay on
2.    Latex allergic individuals
Deserved Rating
1.    Packaging:
5/5 – Wanting to be a little biased here. The packaging is super cute that's the top most reason why blindly giving it 5/5 but generally considering the brush and the overall packaging the rating is still appropriate. It definitely deserves full score. The cute color combo just won my heart and the applicator brush perfectly applies the controlled amount of glue on the lashes.
2.    Texture:
5/5 – Smooth white and dries in less than 30 seconds. Leaves behind a white residue though!Also has a nice floral scent to it.
3.    Lasting Power:
5/5 – Stick the lashes to your lids like you real ones. Does not part form your lids even after 5 hours of wear and the reason why I am quoting 5 hours is because that's the maximum number of hours I applied lashes for.
4.    Shade Color:
4/5 – Would have been great if it was transparent or black because it leaves this ugly white residue on the eyes once you remove the lashes.
5.    Overall Rating:
4.75/5 – The only reason why it loses some score was because of the whitish tinge it leaves behind.
Do I recommend it?
Yes, by all means. I have tried all the other glues but nothing EVER worked. This is the only glue that has solved my falsies issue!
Why is it a hit?
    Make lashes stick longer
    Gets tacky within 30 seconds
    Dries immediately
    Does not get messy
    Latex free
    Dries clear
    Waterproof
Why is it a miss?
    Leaves a whitish tinge once you remove the lashes
Beware!
    If only you don't want your lashes to stick longer 😛
Brace it with
    Any pair of lashes (it'll work on all the lashes)
Instructions
    Before applying glue, flex lash band with your fingertips several times
    Unscrew glue cap to apply glue to the band of the lashes with the precision brush-on applicator
    Add extra glue on the ends of the lash band for extra hold
    The glue is iridescent during application but will dry clear
    Wait 30 seconds for glue to become tacky and apply along natural lash line
    Gently peel each lash from the corner of each eye for to remove
    Once you remove your lashes use oil based makeup removing pads or liquid to wash off the white residue
    Avoid getting it into your eyes
    Don't freeze this glue
Ingredients:
Arcylates/ethylhexyl, Acrylate copolymer, Aqua, Methyl Methacrylate Crosspolymer, ISO Butyl acrylate, Metacrylic Acid.
You May Also Like:
Photos for Reference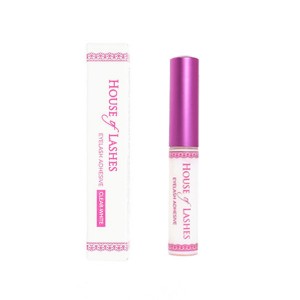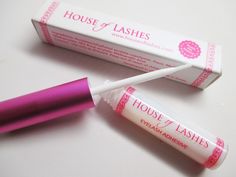 Related Articles:
Makeup Forever Smoky Extravagant Mascara
Benefit Cosmetics Roller Lash Curling & Lifting Mascara
Anastasia Beverly Hills Clear Brow Gel
Mua Eyebrow Pencil In Brunette
Essence Maximum Definition Volume Mascara
Clinique Lash Doubling Mascara
By : Natural Health News