Brand Name: Anastasia Beverly Hills
Shade: Clear
Finish: Shiny
Overall Rating: 4.5/5
Packaging Highlights
    Lovely outer black cardboard packaging
    Love the Anastasia logo and the way "Anastasia Beverly Hills" is written on the packaging
    The tube itself is pretty silver that looks beautiful
    Lush packaging
What I like about ANASTASIA BEVERLY HILLS CLEAR BROW GEL?
    Nice silver tube
    Perfectly hold brow hair whole day
    Smooth formula
    Applies in a second
    Easy to work with
    Small and perfectly sized spoolie of deluxe sample
    Great to achieve natural looking brows after filling them in with brow pomades or powders
    Contains glycerin as the first ingredient which moisturizes and nourishes the hair
What I don't like about ANASTASIA BEVERLY HILLS CLEAR BROW GEL?
    Bigger spoolie of the full size one
    Makes brows look a little shiny
My thoughts
I absolutely love this brow gel because I have fuller brows and all I need is to run the spoolie in the direction of the hair growth from beginning of the brow to the end and I am good to go. On days when my brow hair misbehaves like they go here and there I apply one only ONE stroke of this gel to my brows and it's all good. I am also glad that this comes in clear because for someone like me who just cannot play with her brow hair due to them being thicker and fuller already this is a perfect go to product to make them look tamed and in shape. My eyebrows are already in great shape when done properly so all I need is a tad bit of clear brow gel for those natural looking, fuller and thicker brows to compliment my natural makeup looks.
Suggested Usage as on Sephora
    Apply after Perfect Brow Pencil or Brow Powder Duo
    Withdraw wand from case and wipe excess product from around the base of the brush
    Apply gel in short upward strokes in direction of hair growth
You May Also Like:
What is it made of?
Glycerin, Hydrolyzed Glycosaminoglycans, Butylene Glycol, ChamomillaRecutita (Matricaria) Extract, Sodium Hyaluronate, TetrasodiumEdta, Phenoxyethanol, Methylparaben, Propylparaben, Ethylparaben, Butylparaben, Isobutylparaben.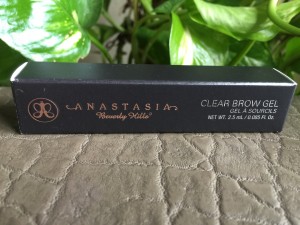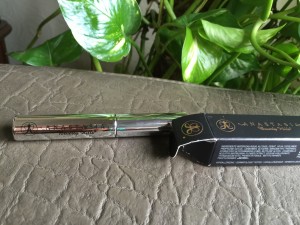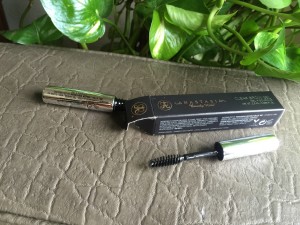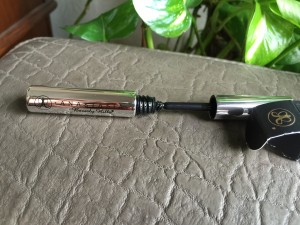 Related Articles:
Makeup Forever Smoky Extravagant Mascara
Benefit Cosmetics Roller Lash Curling & Lifting Mascara
Mua Eyebrow Pencil In Brunette
House Of Lashes Eyelash Adhesive Latex-Free
Essence Maximum Definition Volume Mascara
Clinique Lash Doubling Mascara
By : Natural Health News