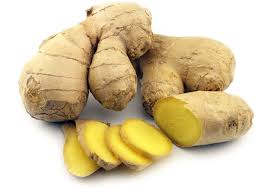 Is ginger a spice or an herb?
The utter confusion for a lot of people is whether ginger is categorized as a spice, an herb or a vegetable. Ginger comes from a plant of course like so many other vegetables do but doesn't come from the leaves of non woody or herbaceous plants.
Ginger's sorting as a spice partially branches from its botanic nature. Plant specialists consider plant roots used medicinally or culinary spices. Other parts categorized as spices include flowers, fruits, seeds or bark. Theoretically, Herbs come from the leaves of non-woody or herbaceous plants, according to Iowa State University.
Spices, for example, ginger, give concentrated, solid flavors as compared to herbs. Subsequently, medical prescriptions and culinary formulas prescribe smaller amounts.Spices also act as additives alongside their flavor capacity. Herbs add appetizing spices to dinners, and their uses require bigger amounts.
Coming on towards the health benefits of Ginger there are so many that you can enjoy.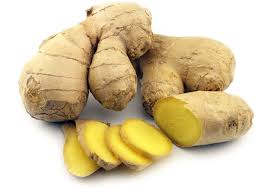 Read below to find out some of the essential health benefits of Ginger:
    Reduces nausea and vomiting
    Beneficial in chemotherapy treatments
    Eases motion sickness
    Controls postoperative nausea
    Reduces pain and inflammation
    Helps in in managing arthritis, headaches, and menstrual cramps
    Has a warming effect and stimulates circulation
    Prevents rhinovirus, which can cause the common cold
    Inhibits bacteria such as Salmonella, which causes diarrhea, and protozoa, such as Trichomonas
    Reduces gas and painful spasms
    Prevents stomach ulcers caused by no steroidal anti-inflammatory drugs, such as aspirin and ibuprofen
    Great for pregnancy times to control nausea and general sickness
So, now you know what Ginger is worth. Go to kitchen right now and prepare yourself a cup of Ginger tea instead of your normal tea.
Click this link here to find out a recipe for Ginger tea.
SOMETHING IN YOUR KITCHEN CAN GET YOU RID OF MENSTRUAL DISCOMFORTS! CLICK HERE TO FIND WHAT?
By : Natural Health News
Save
Save