Check out the following interesting ways you can incorporate black beans in to your daily life and improve your overall health & well-being. Black beans have been long known to yield several health benefits which have been listed down here
NOT A MEAT PERSON? REPLACE YOUR PROTEIN REQUIREMENT WITH BLACK BEANS & ENJOY THESE HEALTH BENEFITS
Here are some of the identified ways which you can try so that you don't get bored of eating the same food in the same style over and over again.
1.    Make thickened soup with black beans
Add one can of black beans to the soup you are already preparing and let it slowly cook for a while so that the beans release their starch into the soup. Once they do you should be seeing thicker texture of your soup which will be more enjoyable than a plain boring watery soup.
2.    Make a snack out of it
Friends coming over for a movie? There is no need to worry! You can simply prepare a protein rich snak by tossing some boiled black beans with guacamole, tomatoes, chopped onions, and cilantro. Doesn't matter if you have no friends coming over this can be a great snack for your own irregular hunger cravings during the day while watching a movie or if you are looking to munch something during lunch at work!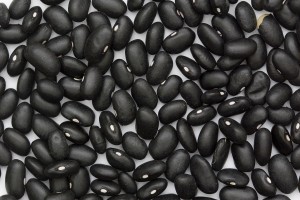 3.    Add fun to your boring grilled chicken for dinner
If you are regularly eating boring grilled chicken every night you need to add black beans to your life right away. Prepare them as side dish simply adding garlic cloves in heated oil pan. Sautee the garlic cloves, add beans, cook them well, mash them with potato masher, add 2 tbsp of water, a pinch of salt and you are good to go! Eat your chicken with this stuff and see how delicious it gets!
4.    Mix black beans in your eggs to make a healthy breakfast
Prepare your breakfast with a half boiled egg with some boiled beans on the side and you would love the combo with brown bread and some hash browns.
5.    Add them in a roll
You can mix them in any dish but adding them into chicken rolls, tacos or burritos is just going to enhance the flavor ten times.
So, watch a waiting for? Go get your supply of black beans right now and try them in any style you like!
By : Natural Health News
Save