Diet
Summer Weight Loss Diet Plans a Best Solution for Weight Loss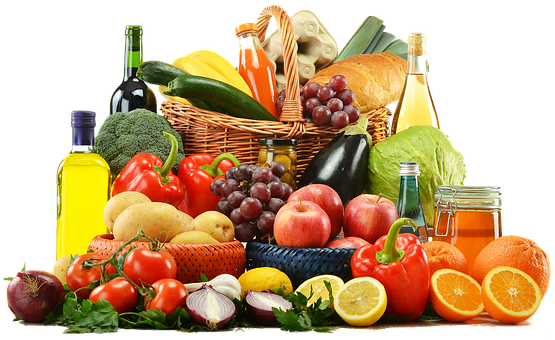 Well it is that time of year again, you are a small pale and the spare tire is a little bit bigger than it was in the fall and now you want to lose some weight and look better in those skin showing summer clothes. What you need is a Summer Weight Loss Diet Plans and a bit of a change in schedule.
Interests shift from high calorie food of the winter to Low Calorie Food. Though, for various, summer vacations mean family outings and picnics that are heavy on food. But, dietician Gunasekharan believes that summer is the season when it's easiest to eat healthy.
Here is a simple list of summer weight loss Diet Plans that you can do starting today to make sure that you are buff and ready as the summer and summer activities come in a few of months.
Banana & Honey Smoothie
1 small banana
1 cup light vanilla soy milk
1 tablespoon honey
1 tablespoon flaxseeds, ground
2 tablespoons old-fashioned oatmeal
Make it: Mix together all ingredients until smooth.
Sliced Pear & Almond-Butter Toast
2 slices whole-grain bread
1 medium pear, sliced
1 tablespoon almond butter
Make it: Toast whole-grain bread. Spread almond butter on toast and top with fresh pear slices.
Tomato-Basil Ricotta Toast
2 slices whole-grain bread
1/2 cup low-fat ricotta cheese
5 fresh basil leaves
4 slices tomato
Make it: Toast whole-grain bread. Spread with low-fat ricotta cheese and top with fresh basil leaves and tomato slices.
Turkey, Pear & Swiss Sandwich
5 thin slices turkey
1 teaspoon Dijon mustard
1 medium pear, sliced
1 slice low-fat Swiss cheese
2 slices whole-grain bread
Make it: Spread mustard on bread. Top with turkey, fresh pear slices, and cheese.
Spicy Peanut Chicken Wraps
1/4 cup chopped scallions
2/3 cup precooked chicken strips
2 tablespoons peanuts
2 whole wheat tortillas
1 tablespoon hot sauce
1 cup shredded cabbage, broccoli, cauliflower and carrot mix
Make it: In skillet sprayed with cooking spray, scallions, peanuts, saute chicken, hot sauce and shredded vegetables for 8 minutes. Wrap in tortillas.
These steps to a healthy for summer weight loss Diet Plan will make a big difference this spring and summer to make you healthier and fit.
Getting the most from the Diet Plan
If you want to use the Weight Loss Diet Plan as a kick-start to eating a small healthier and discover some new dishes that's great. But if you did like to take things a step more, try cutting back on the caffeine and alcohol and introducing some exercise over the nine days. The outcome will be that much better if you do.
Stay Hydrated when you Exercise
Stay hydrated when you exercise and when you don't – When you are working out you will want to of course drink water and sports drinks so that you can keep not only your liquids up but the magic of sports drinks like Gatorade is that they bring back the electrolytes that you are losing by sweating. Getting dehydrated will drop your energy and in the end will stop your body from functioning usually.
How many Calories does the Diet Provide?
Every daily menu, together with the milk allowance, adds up to 1,150 calories. Choosing a SAVE (100 calorie) snack takes this up to 1,250 calories; choosing a Splurge (250 calorie) snack takes it up to 1,400 Calories.
Now that you know spring is coming, choose the best Weight Loss Diet Plans to help you lose weight now. Use the spring cornucopia of fresh produce as a successful way for you to lose weight now.
Related Articles :
Weight Loss Diet Plan for Overweight Teenage Girl
Weight Loss Diet Plans for Winter Improves Your Health
Weight Loss Diet Plan for Men That Can Help You Lose Weight
Vegetarian Weight Loss Diet Plan Vegan Food Ideas
Weight Loss Diet Plans for Teenage Girl – The Fast Food Problem
Diabetes Diet Plan for Kids – Weight Loss Diet Plans
Weight Loss Diet Plans for Teenage Girls – A Healthy Weight Loss Diet Plan
A Healthy Fast Weight Loss Diet Plan with Peanut Butter
Start Your Weight Loss Diet Plans in 2018 Winters
7 Day Recipe for Cabbage Soup Weight Loss Diet Plan
Super Dry Fruits for Weight Loss Diet Plan
By : Natural Health News