Diet
Low Potassium Diet Review and its Easy Recipe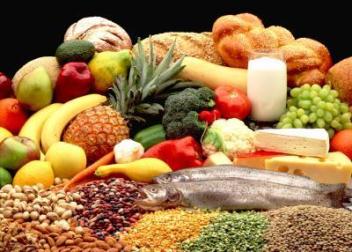 Potassium is a mineral which in food in many foods. It keep our heart beat regularly and also helps to maintain fluid balance and make allow the muscles and nerve work properly. Kidney are the main organ of your body which control the right level of potassium in blood. Low potassium diet is important for those who have less potassium in their body. Those people who eat many medicines or who have kidney problems then they should use low potassium diet and to keep their potassium level normal. Potassium level when too high or low it can dangerous and if your levels become high or low then you should change the way which you eat.
Low potassium foods: less than 100mg
Medium potassium foods: 101-200 mg
High potassium foods: 201-300 mg
Very high potassium foods: over 300 mg
How can I cut down on potassium?
Drain canned fruits, meats and vegetables before serve.
All foods have some potassium, so you should choose foods which have low potassium level.
Be aware of the serving size when you calculating the amount of potassium in food.
Reduce the potassium levels in vegetables because it is possible to remove many vegetables with high potassium levels. For that a process name leaching of soaking frozen or raw vegetables in water for 2 hours before you cooked them to pull some potassium of food in water. You should try to avoid these vegetables because it has still potassium in food.
Rinse the vegetables with warm water again
Use a large quantity of unsalted water about 5 parts water to 1 part of vegetables,
Cut the vegetables in hot water
Cut and wash the vegetables into thin slices.
Vegetables with skin like carrots, beets, potatoes should be peeled before slicing.
How much potassium I need in per day?
A potassium diet contain about 4700 mg per day. Most of the people with moderate to serve chronic kidney problems or acute kidney injury then they should eat less potassium (1500 to 2700 mg) per day.
Vegetables: 2 or 3 servings of low potassium vegetables per day
Fruit; 1 to 3 servings of low potassium fruit per day
Calcium and dairy rich foods: 1 to 2 servings of low potassium per day
Grains: 4 to 7 servings of low potassium grain per day
Low potassium diet foods
If your potassium level is high then eat given below foods:
Fruits
Grapes, Blueberries, Pears, canned, Strawberries, Strawberry nectar, Pineapple, Peach nectar
Pear nectar, Apples
Vegetables:
Cabbage, Eggplant, Cucumber, Radish, Pepper, Peas, green, Corn, Celery, Beans
Other:
Pasta, rice, bread products and nondairy creamer
High potassium diet foods
If potassium level is too high then try to avoid these food and if your potassium level is low then you should choose these foods.
Fruits
Bananas, Dates, Kiwi, Mangoes, Oranges, Pears, Apricots, Avocados and Melons
Vegetables:
Pumpkins, Tomatoes juice, soup, paste, Spinach, Turnip, Potatoes like sweet, white, French fries etc.
Other:
Chocolate, milk, nuts, milk shakes, peanut butter, peanuts and yogurt
Recipe of low potassium diet:
People who have hyperkalemia they can limit their daily potassium about 2000.
Grapple salad
It is so easy to make
Ingredients:
Grapes, red, seedless- ½ cup
Apple slices with skin ½ cup
Mrs., Dash garlic and herb blend- 1 table spoon
Method
Make the mixture of all fruits sprinkle the herb blend and garlic.
By : Natural Health News