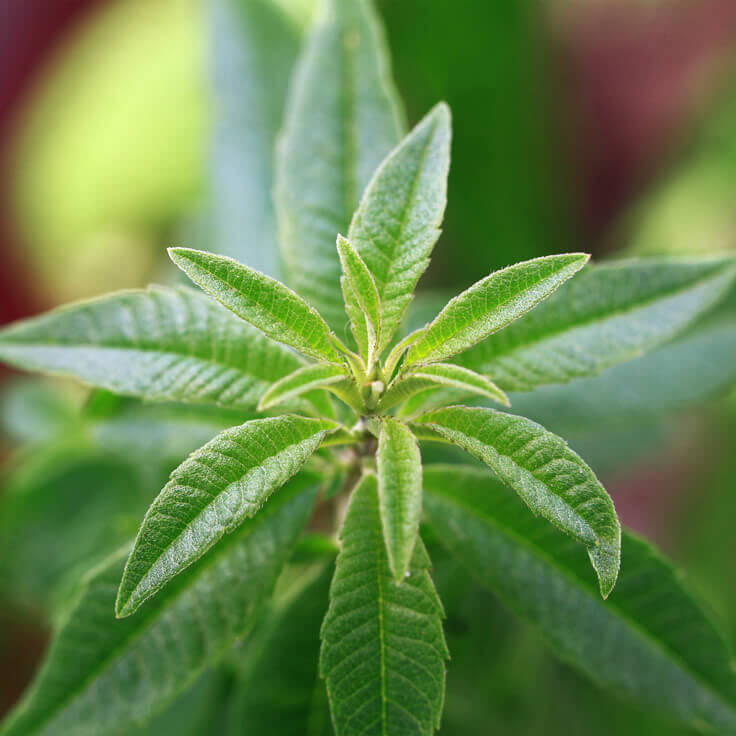 What is Lemon Verbena?
Lemon Verbena, also recognized as yerba Louisa, is a tropical shrub native to South America, mostly Argentina, Chile and Peru. Valued for its strong scent and flavor, some consider the lemon verbena Herb Plants more lemony than the actual fruit. The plant blooms during late summer, white, though the small, inconspicuous flowers are not very ornamental. Though the two plants share the same name, lemon verbena has no resemblance to the verbena flower, which is quite attractive.
Lemon Verbena has many great actions-it is antiseptic, antispasmodic, detoxifying, good for the digestion, is a stimulant for the liver and gallbladder, and has sedative properties for the nervous system. It has been used for cramps, indigestion, and liver congestion, for anxiety, insomnia, nervous tension and stress-related conditions. Lemon verbena can be taken internally, inhaled or diffused. It can be applied to the skin but it is recommended that it be diluted first because of its high citral levels which can be sensitizing to the skin.
Benefits of Lemon Verbena
Benefits of Lemon Verbena Herbs include are:
Lemon verbena also contains a rich store of antioxidants that can also help in fighting free radicals which are contributor to the cancer.
Lemon verbena is a culinary and medicinal herb with a lemon flavor and scent
An aromatic addition to finger bowl water.
The dried leaves retain their scent for a very long time and can be used in potpourri.
Branches and fresh leaves of these herb garden plants can be put into airing cupboards and wardrobes to keep clothes and linen freshly aromatic.
Crush lemon verbena leaves in almond oil makes an oil used for aromatherapy massage.
Blending with other fragrant oils for handmade cosmetics.
It also helps in protecting the muscles from damage due to intense workout sessions therefore verbena tea is good as a pre-workout beverage.
Used Lemon Verbena to break fevers and speed healing for those suffering from inflammatory illnesses
Add to bath water in a sachet for an aromatherapy experience.
Hang branches in saunas to permeate the wood paneling with a wonderful fragrance.
The leaves may be finely chopped for use in hot drinks, cakes, puddings and jellies.
Chopped leaves work marvelously well sprinkled on fish while cooking; or add a small sprig to give bland foods like oatmeal and rice a lift.
You can also incorporate it into your daily regimen if you are more susceptible to developing symptoms associated with diarrhea.
The shrubs attract butterflies to the garden and they often grown as herb garden plants for this purpose alone.
It is widely used in various therapies to ward off stress and anxiety in patients suffering from chronic diseases.
Lemon verbena leaves is also similar to green tea in the sense that it contains antioxidants. As a result, lemon verbena can help take away toxins in the body and perhaps bring about weight loss.
You can even use it to treat eczema. All you need is to mix equal portions of lemon verbena oil with a carrier oil and apply the mixture on your face for at least 10 minutes.
Leaves can be infused to make a gentle sedative tea to soothe chest and nose congestion, indigestion, flatulence, stomach cramps and nausea.
By : Natural Health News