Vitamins
Vitamins for Skin Acne and Skin Care Problems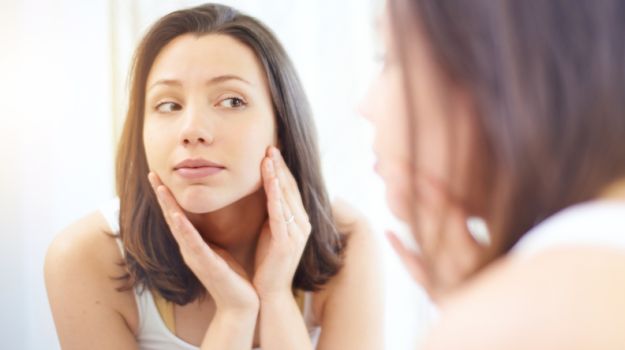 One of the first things to realize about skin care is that the skin is an organ and just like any other organ in your body, it needs the proper Vitamins and nutrients in order to function properly. This is why skin that is lacking in nutrients and vitamins is visibly lifeless, blotchy and dull.
If you are looking for vitamins for skin problem issues, here are a few suggestions. The right suggestion depends on the condition. So, let's start with acne. Acne outbreaks are caused by inflammation and overgrowth of bacteria. But, the condition is as well connected with some nutritional deficiencies. For example, low blood levels of the vitamins A and E have been seen in newly diagnosed cases.
Here is a short list of vitamins for skin problems that can help you in long run. These Vitamins for Skin problems should be essential ingredient of any Skin Care Product that you use.
Vitamins for Skin Tightening:
We shall discuss some of the essential vitamins for skin tightening and ingredients supporting them to achieve a better skin firming result.
Vitamin B
All B series Vitamins are helpful for repairing the skin tissues. They provide protection against the sunburns and improve the moisture retaining capability of the skin.
Vitamin C
It is usually found in all the Citrus fruits like Grapefruit, Orange and Sweet Lime etc. It is immensely useful in maintaining the smoothness of the skin. It also enhances the ability to fight local infections of the body.
Vitamins for Healthy Skin:
If you have a glow to your skin and healthy skin you can see it when you look in the mirror it makes you happier plus feels much more confident.
Vitamin A
One of the great Natural Vitamins for skin health is vitamin A. If you suffer from dry flaky skin then you may lack the required levels of vitamin A. This is because vitamin A is required for skin preservation and the repair of skin tissue.
Vitamins C and E
We all know that the sun can cause you great skin damage. It is the ultraviolet rays that are most harmful of all. If you want to naturally help your skin to protect itself from the sun; then you can get appreciable photo-protection from using topical vitamins C and E.
Vitamins for Acne:
Vitamins that can be helpful for clearing acne and promoting healthy skin. Below we will list and discuss vitamins that are helpful for the skin and for curing acne.
Vitamin A
This vitamin helps fight acne by strengthening the skin and reducing sebum oil. With less skin oil production from your sebum glands you have a smaller chance of clogging pores causing breakouts. It also helps take away any toxins in your skin and body which can as well help stop breakouts.
Vitamin B
B vitamins play a role for healthy skin tone. It also helps maintain healthy skin tissue, which is important to have when having acne breakouts.
Vitamin E
This vitamin is an antioxidant, which is known for removing toxins in the skin which can help clear and stop breakouts. It also helps heal your skin preventing scars that are sometimes connected with acne.
Vitamins for Glowing Skin:
In order to make skin shiny and contain a healthy glow, you must actually make your skin healthy first.
Vitamin A
This vitamin strength the tissue of the skin against the elements and as well helps to prevent acne. It reduces sebum production and is a necessary factor in the repair of the tissue which the skin and mucous membranes are made of.
Vitamin B Complex
This Vitamins B Complex helps to maintain a healthy skin tone in general. It also helps to reduce anxiety and stress in general which is important as stress contributes to the aging of skin as well as the development of acne. Vitamin B complexes also help get better circulation metabolism and is an important part of a properly functioning immune system.
A healthy diet means all food groups are present on your plate. It keeps your body active and your skin looking healthy at the same time. Don't forget to take the best supplementary vitamins for the skin to complete your routine. As you can expect, more and more efforts will be done to research of vitamins in skin care and their important role in help us to keep looking young.
Related Articles:
Natural Essential Oils for Skin Care That Will Improve Your Skin
Natural Liquid Vitamins for Skin Care
Vitamins for Skin Care Use Every day of Life
Most Effective Skin care Regimen for Dry Skin
Top 10 Skin Care Essentials Products for Healthy Skin
10 Benefits of Fruits Peels For Health And Skin Care
Night Time Skin Care Routine December 2016
Summer Skin Care – Some Important Tips And Tricks
These Vitamins Can Replace Your Cosmetics & Skin Care Products
By : Natural Health News