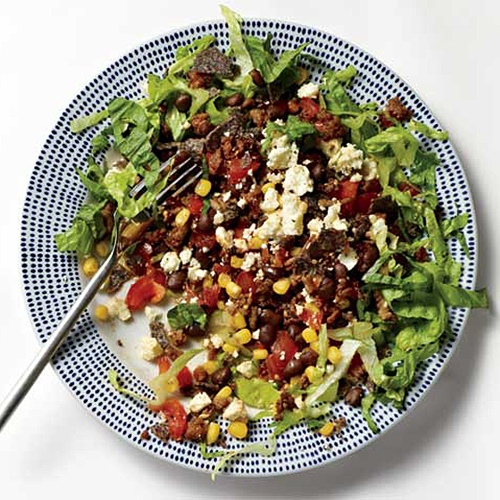 RECIPE:  Flesta Salad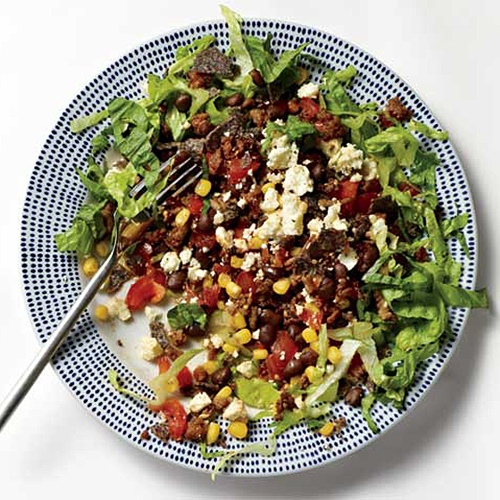 What do you need?
    4 oz ground turkey or chicken (93% lean)
    1 1/2 tsp Taco seasoning
    3 cups shredded romaine lettuce
    1/4 cup black beans
    1/2 cup diced tomatoes
    1/4 cup yellow corn
    1 Tbspcotija cheese
    5 blue-corn tortilla chips, crumbled
How do you make it?
    Brown turkey/chicken in a pan on the stove top
    Stir in taco seasoning
    Cut the rest of the ingredients nicely into a bowl
    Toss the brown turkey/chicken with remaining ingredients
How many calories would you consume with this?
410 CALORIES
Good to know!
Turkey is a great option for this salad because it has less fat and less calories. It also contains Selenium which if taken in high content can decreases the risk of colorectal, prostate, lung, bladder, skin, esophageal, and gastric cancers.
By : Natural Health News