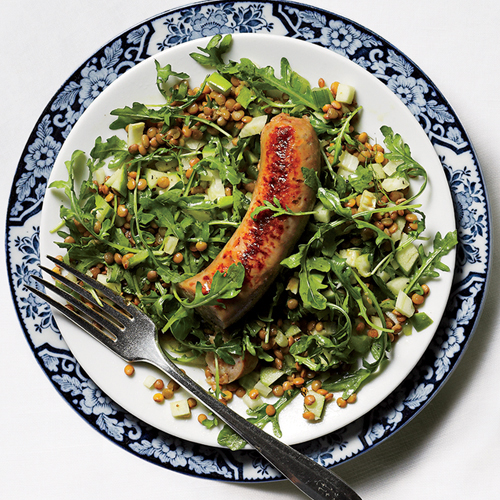 RECIPE:  Lentils & Sausage Salad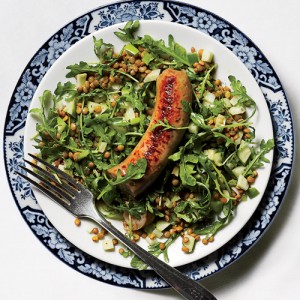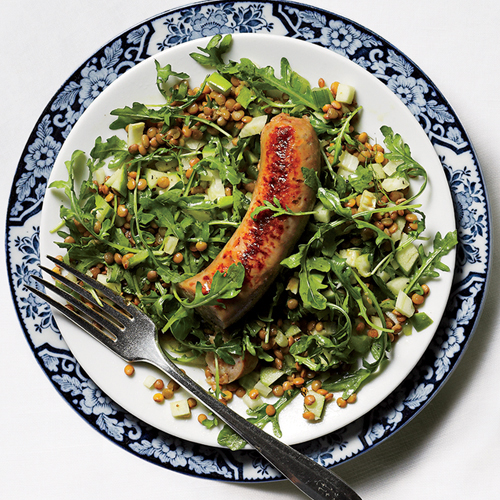 What do you need?
    1 link pre-cooked chicken sausage (3 oz)
    1/2 cup cooked lentils
    1/2 bulb fennel, finely diced
    1/2 Granny Smith apple, finely diced
    1/2 stalk celery, finely diced
    2 cups arugula
    1 tsp olive oil
    1 tsp red wine vinegar
    1/2 tsp Dijon mustard
How do you make it?
    Warm chicken sausage
    Season with garlic salt in a pan
    Stir in lentils for 2 minutes
    Remove from heat
    Stir in fennel, apple, and celery
    Serve over arugula
    Whisk oil, vinegar, and mustard, and sprinkle over top
How many calories would you consume with this?
390 CALORIES
Good to know!
With this easy to prepare meal you get a good dose of protein from both lentils and sausages. You consume a low fat and low in sodium healthy lunch if you mix lentils with sausages because lentils are rich in nutrition, easy to digest, most alkaline and above all very easy to cook.
By : Natural Health News
Save