Hey, welcome to our Beauty Corner! Check out these genius beauty hacks and enjoy them to the fullest. These have been picked randomly from the internet and after testing personally we decided to put them up in our beauty corner so that you can benefit too. These genius Skin & Beauty hacks will help you fix some crucial Makeup issues within no time with products generally available easily at home.
Check these out!
Problem 1:Guests coming over and you have gray hair? Hair dye? Oh no! That is not available. What to do now?
Solution: Use mascara to cover gray Hair instantly!
Problem 2: Running late for work? Where did that Beauty Blender go? Oh no! *freaking out*
Solution:Don't worry! Use a clean sock instead!
Problem 3: Sick of trying to grow nails longer but they betray half way through because they are too weak to grow?
Solution:Don't you worry! Rub garlic on your nails to make them stronger
Problem 4: Dry lips? Don't want to scrub with your fingers? Find it tiring?
Solution:Rub a bit of Vaseline on your clean mascara wand and scrub your Lips.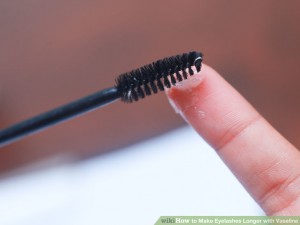 Problem 5: Just sprayed your most expensive perfume, haven't left the house yet and it's gone? *crying*
Solution:Spray your favorite fragrance on your Hair and your Body while both are still damp.
Problem 6: Don't have a curling wand?
Solution:Don't worry! Use a wooden pencil to curl your hair and press the locks with hair straightener.
Problem 7: Makeup done? Time to put on mascara and oh no, It's dry! What do you do now?
Solution:Put a drop of contact solution to dry Mascara and revitalize it instantly.
Problem 8: Prom night, its 10:00 pm and you need to remove the chipped polish from your nails. No nail polish remover? What do you do now! *freaking out*
Solution: Mix equal parts of lemon and vinegar and make your own nail polish remover. If you don't have these don't worry. Put a new nail color on the chipped
one and immediately remove with cotton pads and TADA! The nail polish is gone and you have clear nails. You might have to repeat twice!
We will come back with some more interesting hacks in another post. Stay tuned!
By : Natural Health News
Save
Save