Brand: ARTDECO
Shade: Black -51
Ideal for:
1.    Those looking for jet black liner application
2.    Defining the waterline with jet black shade
Deserved Rating:
1.    Packaging:
4.9/5 – Amazing. I am a fan of twist eyeliners so for me it is great. The only downside to these twist eyeliners is that you cannot sharpen them. My idea is to find something that gets auto sharpened upon twisting. How cool would that be? There might be something of that sort available but I am not too sure about it! But THE GOOD NEWS is that it comes with an integrated sharpener at the bottom. Tuck it off, sharpen the pencil and you are good to go!
2.    Texture:
5/5 – Soft, smooth and super-blendable. Glides on smoothly to create that perfect line! Can be used both ways; Above the eye line, on the water and inside the eye as kajal.
3.    Lasting Power:
5/5 – Lasts ALL day and does not smudge one bit. I literally cried wearing it and it didn't budge: P
4.    Shade Color:
5/5 – Perfect black for those looking for "Blackest Black" shades in the eyeliner. My search has almost ended for perfect black eyeliner ever since I bought this one.
5.    Overall Rating:
4.95/5 – One of the best eyeliners in the market. Perfect black shade that adds drama to the eyes with great lasting power! You may also consider it as Eyeliner for Small Eyes
Do I recommend it?
Yes, by all means.
Why is it a hit?
    Super Pigmented
    Perfect black
    Does not smudge all day
    Glides on smoothly
    Suave texture
    Great packaging
    Fragrance free
    Preservative free
    Comes with integrated sharpener
Why is it a miss?
Beware!
    If you do not like dramatic eyes
    If dark black eyeliner put you off
    If you are used to sharpened pencils
    If you cannot draw a line without sharpened edge
Brace it with:
    Dark smokey eyes
    Just a tad bit of bronzer/warmer on the eyelids
    Well done volumized lashes
Ingredients:
Not available.
Formulated without fragrances, mineral oil, and preservatives!
Check out these Best Eyeliner for Wings Product Reviews
Photos for Reference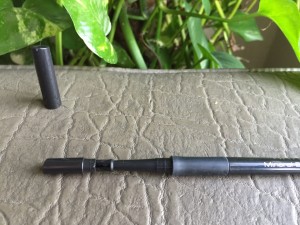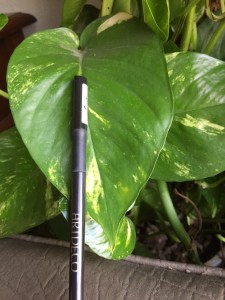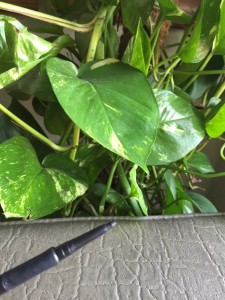 Related Products
Benefit Cosmetics They're Real! Push-Up Liner
Color Studio Kohl Addict High Definition Smudge Proof Liner
Stage Line Precise Liner Resistant + 6h Waterproof
Diana of London Super Longwear Eyeliner Pencil
By : Natural Health News
Save