Fashion
Top Favorite Perfumes For The Year 2015 – Female Version
Hey you, perfume hoarders!
I thought of compiling a list of all my favorite perfumes that I religiously wore the entire 2015. In 2016 I am trying to change the trend by sticking to one perfume that is going to be my signature scent for the entire year 2016. Let's see the hoarder in me allows this or not 😉
As of now here is a list of my top favorite perfumes for the year 2015.
1.    COMMODITY GOLD WHITE
Fragrance type: Floral-fruity
Composition: Warm
Main Accords (Listed concentration wise – High to low): vanilla, balsamic, aromatic, amber, powdery, woody

2.    D & G – THE ONE
Fragrance type: Floral-fruity
Composition: Warm
Main Accords (Listed concentration wise – High to low): Vanilla, Fruity, Sweet, White Floral, Powdery, Amber

3.    THE BODY SHOP WHITE MUSK LIBERTINE
Fragrance type: Musky
Composition: Cool with rose, almond, whipped cream & honey
Main Accords (Listed concentration wise – High to low): Musky, Sweet, Honey, Rose, Milky, Almond-y
4.    SEXY LITTLE THINGS NOIR TEASE BY VICTORIA'S SECRET
Fragrance type: Seductive-sweet
Composition: Powdery with black vanilla, frozen pear and blooming gardenia
Main Accords (Listed concentration wise – High to low): Sweet, Vanilla, Fruity, White Floral, Powdery
5.    CK BEAUTY
Fragrance type: Elegant for mature women
Composition: Warm with a touch of sophistication & elegance
Main Accords (Listed concentration wise – High to low): White Floral, Musky, Amber, Woody, Animalic
6.    LADY MILLION PACO RABANNE FOR WOMEN
Fragrance type: Woody & seductive
Composition: Strong and woody with intertwined floral, fresh and woody accords
Main Accords (Listed concentration wise – High to low): White Floral, Sweet, Honey, Citrus, Patchouli

7.    AMBER ROMANCE BY VICTORIA'S SECRET
Fragrance type: Woody & seductive
Composition: Strong and woody with intertwined floral, fresh and woody accords
Main Accords (Listed concentration wise – High to low): White Floral, Sweet, Honey, Citrus, Patchouli
8.    EMPORIO ARMANI DIAMONDS FOR WOMEN
Fragrance type: Gourmand-floral & woody
Composition: Cool with top notes Litchi and Raspberry, the middle notes Freesia and Lily of the Valley, and the base are Vetiver, Cedar wood, Patchouli and Vanilla
Main Accords (Listed concentration wise – High to low): Fruity, Sweet, Vanilla, Woody, Floral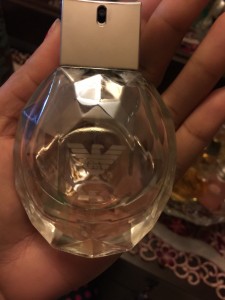 9.    MADAGASCAN VANILLA FLOWER BY THE BODY SHOP
Fragrance type: Sweet
Composition: Warm
Main Accords (Listed concentration wise – High to low): Vanilla, White Floral, Amber, Powdery, Citrus

10.    SECRET CRAVING BY VICTORIA'S SECRET
Fragrance type: A blend of sweet and soft spicy
Composition: Warm & powdery
Main Accords (Listed concentration wise – High to low): Vanilla, Fruity, Soft Spicy, Woody, Powdery, Floral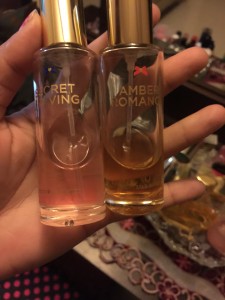 11.    GLORIA VANDERBILT FOR WOMEN
Fragrance type: A blend of sweet and soft spicy
Composition: Warm & powdery
Main Accords (Listed concentration wise – High to low): Vanilla, Fruity, Soft Spicy, Woody, Powdery, Floral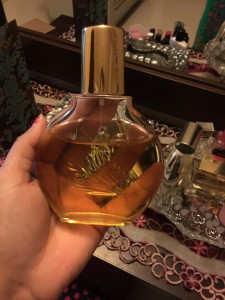 By : Natural Health News