Brand Name: Tony Moly
Purpose: Moisturizing hands to keep them soft and supple
Ideal for: Deep moisturizing of dry hands
Priced at: 25 SAR at Tony Moly outlet in Al Andalus Mall, Jeddah – Saudi Arabia
Overall Rating: 5/5
Packaging Highlights
    Comes in a little white and blue tube with a cute cow printed on it
    Made of rich quality material and offers a luxurious feel that one wants to keep in their purse all the time
What I like about TONY MOLY PURE MILK HAND CREAM?
    Smells amazing like babies do (because of baby powder)
    Makes hands soft and supple with one application
    Results last longer
    Refreshes the hands
    Little goes a long way
    Not greasy at all
    Absorbs into the skin within no time
    Affordable
What I don't like about TONY MOLY PURE MILK HAND CREAM?
Absolutely love my little tube of Tony Moly Pure Milk hand cream that I have nothing negative to say about it.
My thoughts on TONY MOLY PURE MILK HAND CREAM
Tony Moly Pure Milk hand cream is a great product for moisturizing hands and even feet. It's a great hand cream for those looking for something affordable that they can easily shove into their purse. The best thing about this hand cream is that it smells amazing and makes the skin so soft, smooth and supple that one wants to reapply it, which is a good thing because, usually people including me forget to moisturize and take care of their hands. Also, it's made of organic ingredients and the main ingredient is pure milk which is great for whitening & brightening of skin. I've clearly noticed a difference in the complexion of my hands ever since I've started using it. It deserves 5 stars because the results it delivers are exactly what the company claims. I bought it on recommendation of a sales girl at Tony Moly outlet in Al Andalus Mall in Jeddah, Saudi Arabia.
What is it made of?
Milk protein extract 2,000 ppm + Olive oil + Jojoba oil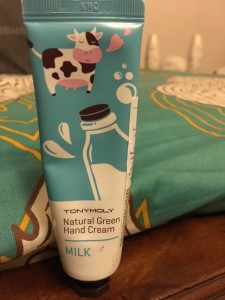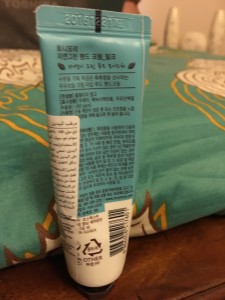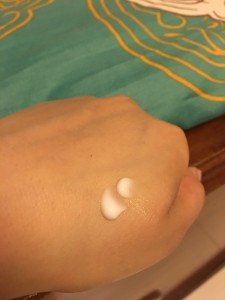 By : Natural Health News
Save
Save