Brand Name: BEESLINE APITHERAPY
Purpose: Cleanses, moisturizes, purifies and lightens skin.
Ideal for: Normal, dry and sensitive skin
Priced at: 25 SAR at Nahdi and Danube in Saudi Arabia (I got mine from KSA)
Overall Rating: 5/5
Packaging Highlights
    Comes in a pretty white and pink box
    The soap itself further comes in a plastic packing packed in the card box
    The soap is transparent and unique in design
What I like about BEESLINE WHITENING FACIAL SOAP?
    Refreshes and lightens skin tone in one wash
    Makes skin baby soft
    Great for instant cleansing and melting away makeup and impurities
    Less soapy
    Mild
    Refreshing and moisturizing
    Gives skin a squeaky clean feeling
    Does not cause breakouts
    Smells amazing
What I don't like about BEESLINE WHITENING FACIAL SOAP?
    Not readily available in most countries
My thoughts on BEESLINE WHITENING FACIAL SOAP
I picked up Beesline Whitening Facial Soap from Danube during my trip to Saudi Arabia. I heard my mother in law raving about it so I thought why not give it a try and my one and only concern while picking it was the breakout as I have acne prone skin. I was not sure if it would or would not make my already problem skin more problematic but thankfully nothing happened and in fact, I noticed a nice change in my skin after I started using it. I absolutely love how it instantly cleanses and refreshes my face without leaving it dry like some soap bars do. I love how it makes my skin feel and the way it smells OMG! Super amazing!
I love everything about Beesline whitening facial soap but my only issue is that it is not available in the country I live. I picked up 2 bars on my way back as I have family living in Saudi Arabia so I can ask them to bring it for me whenever someone plans to come but it would have been great if it was available in my country. I am using it like a scrooge because I am afraid it would finish and I might not be able to have a new one before it finishes. I hope this reaches to Beesline contact person and they do something about arranging it for people living in countries where they don't have their dealership.
What is it made of?
Active Ingredients:
Honey, Lactic Acid, Olive Leaf, Lumi skin, Lemon Fruit & Parsley Leaf.
Full Ingredients:
VEGETAL GLYCERIN.SODIUM OLIVATE.SODIUM COCOATE.ESTER-7 OLIVE OIL.SORBITOL. SACCHARUM (SUGAR CANE). AQUA (WATER).SODIUM LACTATE. MEL (HONEY). LACTIC ACID.MARIS SAL (SEA SALT).OLEA EUROPAEA (OLIVE LEAF).CAPRYLIC/ CAPRIC TRIGLYCERIDE & DI-ACETYL BOLDINE (LUMISKIN).PARFUM.CITRUS LIMONUM (LEMON FRUIT). PEG 40 HYDROGENATED CASTOR OIL. CARUM PETROSELINUM (PARSLEY LEAF). EDTA.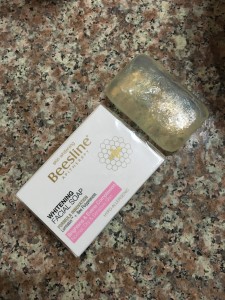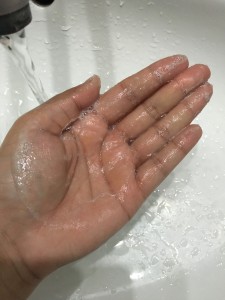 By : Natural Health News
Save