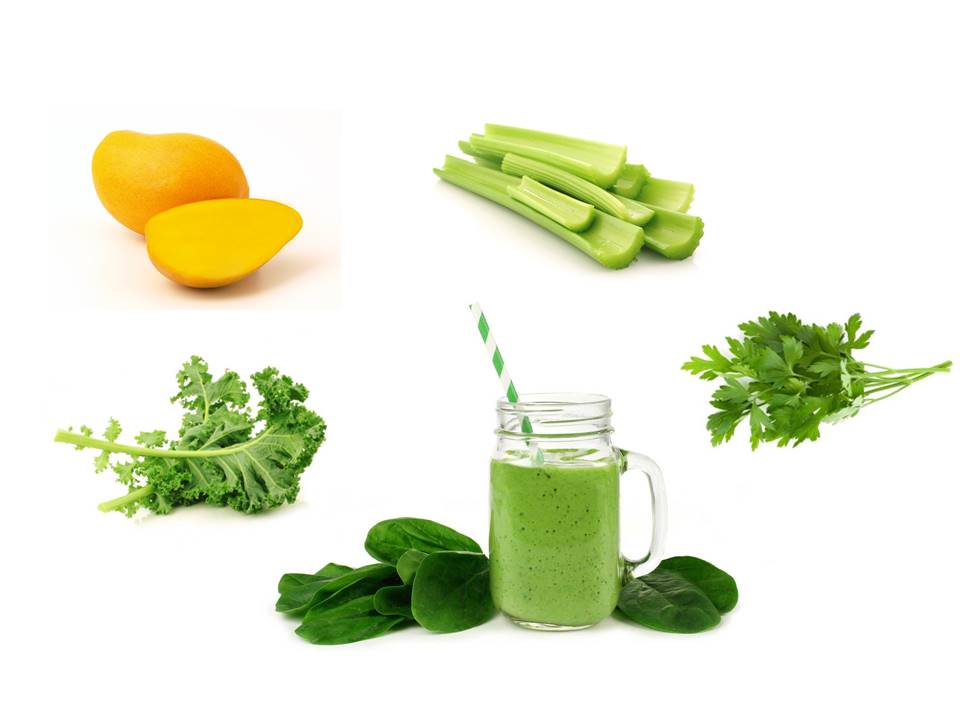 The Super Green Power Smoothie
Powerful detox is essential to keep your system clear of all the toxins that we might ingest unknowingly throughout the day. Healthy eating should be a part of your life and should not just be confined to your weight watching days. You can rinse toxins from your system with this super green power smoothie that contains Celery, Parsley, Kale and/or Mango. These super foods can easily be termed as best body maintenance foods because they are rich in nutrition that can help cleanse your system within no time.
Ingredients
    1¼ cups chopped kale leaves (stems and tough rib removed), preferably Lacinato (also known as dinosaur)
    1¼ cups frozen cubed mango
    2 medium ribs celery, chopped
    1 cup chilled fresh tangerine or orange juice
    ¼ cup chopped flat-leaf parsley
    ¼ cup chopped fresh mint
How to prepare it?
Combine all the ingredients mentioned above in THE ORIGINAL NUTRIBULLET NUTRIENT EXTRACTOR.
Puree them until they become smooth (do not keep the blender in motion for more than 1 min. Do it in intervals).
Put ice cubes and serve cold.
Servings: 2
Nutrition/serving:
Calories: 160
Protein: 3 grams
Carbs: 39 grams
Fiber: 5 grams
Fat: 0.5 grams
Saturated fat: 0 gram
Sodium: 56 mg
Source: Prevention's Lori Powell
By : Natural Health News