Brand Name: Tony Moly
Finish: Matte – Non greasy
Idea for: Dull and oily/combination skin
Priced at: $13.22 at Amazon
Rating: 4.5/5
Packaging Highlights
    Comes in a basic white bottle which I absolutely adore
    The entire color theme is white silver and yellow of course because it's lemon brightening lotion
    Comes in one size of 200 ml
    Overall a beautiful sleek bottle that looks pretty on the table
What I like about TONY MOLY I'M REAL LEMON BRIGHTENING LOTION?
    Cute packaging
    Natural ingredients
    The instant energizing feeling that it gives to the skin
    Instantly brightens complexion
    Non-greasy
    Absorbs into the skin within seconds
    Paraben, talc, triethanolamine, benzyl alcohol, sulfate surfactant, benzophenone, propylene glycol, mineral oil free.
    Makes skin look healthy and refreshed
    Makes skin brighter over a period of time
What I don't like about TONY MOLY I'M REAL LEMON BRIGHTENING LOTION?
    Causes breakouts because it contains one or two ingredients that are known to cause acne
My thoughts on TONY MOLY I'M REAL LEMON BRIGHTENING LOTION
I got to try this brand when I visited Al- Andalus Mall in Jeddah, Saudi Arabia. I was roaming around in the mall when I saw something that said Korean skin care and I instantly got attracted towards the store like a magnet. I had already heard the name "Tony Moly" somewhere. I've wanted to try Korean skin care since a very long time because had heard really good things about it and this was my chance to do so. I went into the store and spent almost an hour exploring products. I noted a few products, came home, did some research on the brand and the best products by it and found these moisturizers an option in the limited budget to try the brand first.
Coming on towards I'm Real Lemon Brightening lotion I spent some time researching about it too and heard good things in general about this whole range. My skin was quite dull so I thought out of all the options available I should go for something that offers skin brightening effect therefore; I ended up spending money on this one. I came home super excited to try it and immediately used the moment I entered my room. Loved how it made my skin feel. My skin felt energized and brightened the moment I put it on. It absorbed well into my skin and left no greasy residue behind which was a plus for me. Loved the overall result but what broke the deal was breakouts. I am still not blaming the lotion for this as I was on antibiotics too when I started using this product so it can be due to that too. I have yet to form an opinion about this but right now I am not using it because I just worked on getting my skin clear and I am afraid of trying something that has even the slightest chance of worsening my acne.
I will post an update here in case I end up using it again.
What is it made of?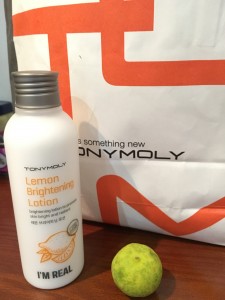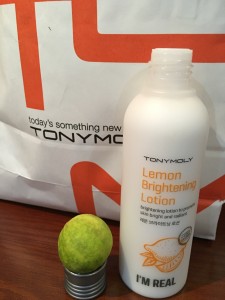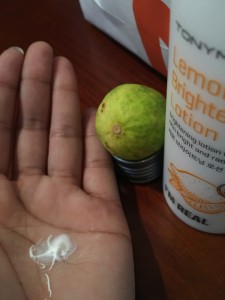 By : Natural Health News
Save