Sephora, the beauty giant organized an event with the name "Makeup Action Tour" in the entire Middle East majorly in the cities where it has dominant presence. The actual purpose was to educate people about creating three different looks; glowey, bronze and matte. I am here to tell you guys a bit about my experience of attending this event organized by Sephora.
When I visited the store in first week of May when I came to Jeddah I was informed that the store would be hosting an event on 26th May, 2016 where they would be distributing some free samples, serving buffet and would be teaching three makeup looks mentioned above.  Eagerly waiting for all this I went all dressed up to the store at sharp 07:00 pm as the timings were 07:00 to 09:00 pm but had to wait outside the store because it was Salah break and then the store was again closed around 08:20 pm for next Salah. Anyways, it's ok because honestly by 08:20 pm nobody was really interested in the event. I mean look at the timings posted here.
Insert Picture Here
When I went inside after the first Salah, the store was pretty much empty as there weren't many people to attend the event and on top of that when I inquired about it from the customer assistant she gave me a very cold reply. The very first thing that was causing major nuisance was the language barrier as I could not speak Arabic and the assistants couldn't speak English. I mean come on, the store staff should at least know English because that is the language spoken almost everywhere especially a place where tourists come to visit they should train their staff to speak at least one language that is spoken everywhere.
What worsened my experience even further was that I volunteered for the demo of glowey look as I wanted to learn more about how to create a perfect one from the Sephora pros. I am a makeup artist myself and my makeup was already on point. I sat on the makeup chair and the process began from removing my beautifully done makeup to moisturizing my face to putting on eye cream as I have dry skin. She chose my foundation color first and then the whole glowey look was a two-step process after that, foundation application and primer on top.
WHAT?
Seriously?
Primer on top of foundation?
What about the 100 watt highlighting products? Are they all useless?
What about all the brands going crazy over developing the best highlighters in the world?
Who is gonna buy them if that is how we can achieve the glowey look simply by putting a foundation and a brightening
primer on top?
All she did was applied Makeup Forever foundation on my face and on top of that applied just a bit of Benefit That Gal brightening primer and the makeup was done. Why would anyone put a primer after the foundation? Why? What about the blush, concealer, setting powder and highlighter?  My under eye area creased so bad as she didn't even apply any foundation or concealer under my eyes, it was just eye cream that creased a bit of foundation that touched that area. The moisturizing cream she applied was just sitting on top as she applied it with the brush. Isn't the moisturizer supposed to get absorbed into your skin? I mean what the hell, seriously!
I hated it so much that I removed my makeup immediately afterwards and redid my whole look because I had to go somewhere afterwards. No samples were given, no buffet and on top of that such horrible makeup experience. I could clearly tell people were disgusted and most of them left after this look because there was nothing to learn as the pros were not really pros. It was all crap and coming from a place like Sephora it makes it a big deal. Even the hygiene was not well taken care of. She used unclean brushes and beauty blender which disgusted the crap out of me. This was my first ever experience of visiting a Sephora store which turned out to be this horrific. Never visiting this particular Sephora ever again!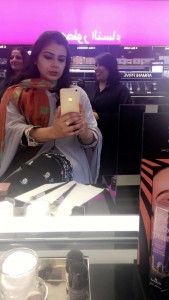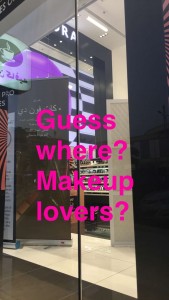 By : Natural Health News
Save