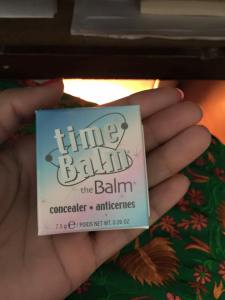 Can I begin by saying I hate this thing right here?
I think I should not think twice before posting how much I hate this concealer for under eye area. The very first day I used it settled into the fine lines under my eyes YEAH! The lines I never knew existed before. It made my eyes look like a 50 year old's; totally wrinkled, tired and badly creased. I never knew the concept of concealer creasing until I tried this concealer out.
It comes in a little pot with a small sponge that is just so useless and soaks up so much of the product. WHAT A WASTE! I tried applying it with my best concealer brushes, beauty blender and with my fingers but NOTHING, I repeat NOTHING worked. I mean I never even had the creasing issues! My eyes were never wrinkled or even if they were I never noticed because I never came across such an ugly product that sat in the fine lines and made the under eye area look like a cloth never ironed!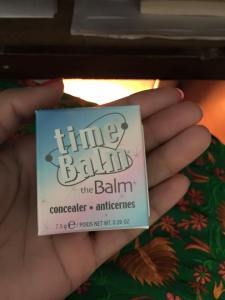 Today, I tried to set it with my NYX brightening powder in the shade "Banana" and it looked slightly better because the powder itself is just so amazing.I will review
it in a separate post.
And YOU KNOW WHAT?
It not just badly creased and made my under eyes look worse it also caused massive irritation in my eyes. I did not change anything else; no new liner, mascara or any lashes. I just added this into my makeup routine and this weekend when I was home and didn't apply this concealer I did not feel any sort of irritation but today again when I went to office applying it, the entire day my eyes felt heavy and I now have a feeling I have developed some kind of eye infection. I just used my eye cream to kill the irritation because I just can't stand it anymore.
But YES! You can use it on the dark spots on your skin because it is highly pigmented but use only in small amounts and stay away from applying it as under eye concealer. It's not just me who had this really bad experience with this my friend had the same experience too except for the irritation part. So yes, it scores 2/10 in my books and I just kind of hate it for making my eyes so sore, swollen and infected. I am never using it again ever around my eyes. Will just be using it to cover some blemishes!
Final Word: Buy it at your own risk and do not buy if you have sensitive eyes!
Save