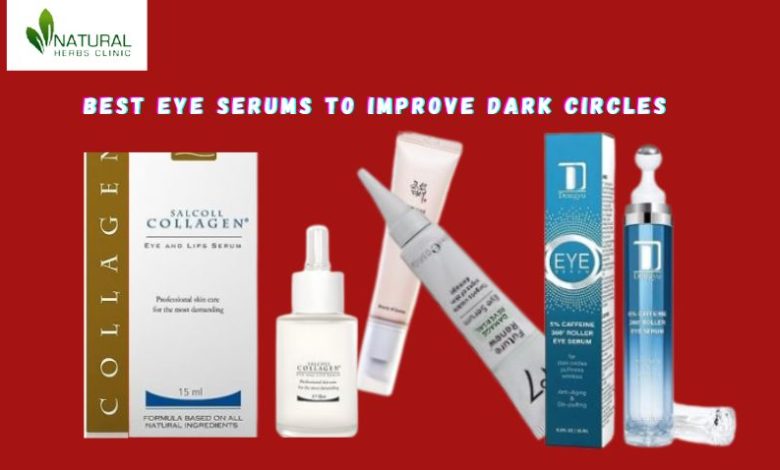 Dark Circles and How Eye Serums Help
In the fast-paced world of beauty and personal care, finding the right products can be overwhelming. Dark circles under the eyes are a common concern, leading to the rise in popularity of eye serums. These potent formulations promise to rejuvenate the delicate skin around the eyes, providing nourishment and reducing the appearance of dark circles. As consumers increasingly lean towards natural and organic personal care products, the demand for chemical-free options is higher than ever before. In this comprehensive guide, we explore the top ten eye serums that not only improve dark circles but also align with the principles of clean and green beauty. Dark circles can be caused by various factors, such as lack of sleep, stress, or genetics. Eye serums are specifically designed to address this issue and improve the overall appearance of the eyes.
Benefits of Using Eye Serums
Eye serums offer numerous benefits, including reducing puffiness, diminishing fine lines, and brightening the under-eye area. They often contain powerful ingredients like hyaluronic acid and vitamin C, known for their skin-rejuvenating properties. Whether you've been dealing with dark circles since childhood or you're facing them as an adult, Eye Serum for Dark Circles is one of the best solutions to reduce their appearance. Eye serums are specifically designed to target puffiness, wrinkles, dark circles and bags under your eyes. Here are some of the main benefits of using eye serums for dark circles:
Hydration and Nourishment
Reduce Appearance Of Puffiness And Bags
Fight Wrinkles And Tighten Skin
Protects From Environmental Damage
Choosing the Right Eye Serum for Your Skin Type
Consumers are now more conscious of the chemicals present in their beauty and personal care products. Chemical-free eye serums offer a safe and effective alternative without compromising on results. Taking care of the delicate skin around your eyes is an important part of any skincare routine, especially if you're looking to target dark circles. Using an eye serum specifically designed for your skin type can help reduce puffiness, minimize fine lines, and brighten those dark circles. Here are some tips on how to choose the right eye serum for dark circles that works best with your skin type.
Choose an Eye Serum With Natural Ingredients
Before you buy an eye serum to reduce dark circles, make sure it contains natural ingredients that are beneficial for your skin type. When shopping for a serum, look out for natural ingredients such as vitamin E, vitamin C, retinol, and hyaluronic acid. These powerful ingredients can help boost collagen production and provide long-term results in reducing fine lines and dark circles under your eyes.
Consider Your Skin Type
Not all eye serums are suitable for every skin type. If you have oily or combination skin, opt for lightweight serums that don't leave a greasy residue behind. On the other hand, if you have dry or sensitive skin, look out for thicker serums with nourishing ingredients like aloe vera or shea butter to help hydrate and soothe your delicate under-eye area.
Best Eye Serums for Dark Circles on the Market Today
Eye Serum for Dark Circles is one of the best ways to improve the appearance of dark circles. Whether you are looking to reduce puffiness or eliminate wrinkles, the right eye serum can make all the difference. There are many different types of eye serums on the market today, but the following 10 have been proven to be some of the best for reducing dark circles and improving overall skin tone and texture.
Discover the top eye serums that help reduce dark circles and make your eyes look brighter and more awake. Learn how to choose the best eye serum for you and get ready to unmask your eyes!
Beauty of Joseon Revive eye serum: Ginseng + Retinal, 30ml, 1fl.oz.
[Anti-aging] This Joseon Revive eye serum is designed to improve sagging skin around the eyes. By mixing in 2% retinal liposome, which creates the best synergy with ginseng, an oriental herbal ingredient known to be effective for anti-aging, it helps to improve elasticity and restore damaged skin.

[silky texture] It has a silky texture that spreads softly and provides a feeling of nourishment, yet leaves no stickiness after use.

[Ginseng root extract 10%] In Donguibogam, a Korean herbal medicine book, ginseng was used as an important oriental medicine and recorded as 'Shincho', meaning herb from the gods. Hwang Jini, known as the most beautiful woman in the Joseon Dynasty, used a ginseng decoction as a bath water. The rich saponin contained in ginseng helps to quickly supply moisture to the skin and maintain it deep inside the skin for a long time to help create healthy skin.

[Retinal Liposome 2%] Retinal is a vitamin A derivative and has long been used throughout the history of skin care to improve wrinkles We used a 'retinal liposome' that was stabilized by breaking the retinal into smaller elements and enclosing it in liposomes and then adding ingredients such as natural lipids and oils. In addition, we blend ingredients such as glycerin, niacinamide, and cholesterol together to create a more effective product.
Dongyu 5% Caffeine Eye Serum and Under Eye Roller Cream for Dark Circles and Puffiness, Caffeine Eye Cream with 360° Massage Ball Reduce Wrinkles and Fine Lines, Bags under eyes
DIMINISHES DARK CIRCLES-Dongyu under eye serum contains 5% caffeine and effective on the look of dark circles that caused by lack of sleep or staying up late. The recommended usage frequency is twice a day, once in the morning and once in the evening.
HYDRATION EYE CREAM-Dongyu eye cream contains hyaluronic acid, niacinamide, acetyl hexapeptide, Camellia Sinensis, and glutathione. It effectively smooths the appearance of fine lines and wrinkles, provides long-lasting hydration.
CONVENIENT AND SIMPLE TO USE-The Dongyu under eye serum is designed with an unique 360° cooling stainless steel roller-ball applicator, which works great when used in combination with our caffeine eye serum. The eye roller applicator can evenly distributes the eye serum around the eye area and provides a comprehensive massage of the eye contour.
OPTIMAL ABSORPTION-Our Under Eye Serum has a moisturizing but refreshing texture. To achieve optimal absorption of nutrients, it is important to apply an appropriate amount of essence each time and use the unique cooling massage head and proper techniques to fit the skin around the eyes. This will help tighten the skin and provide long-lasting hydration without causing dryness.
No7 Future Renew Damage Reversal Eye Serum – Daily Eye Serum with Hyaluronic Acid and Vitamin C for Aging Skin – Dermatologist-Approved, Suitable for Sensitive Skin (15ml)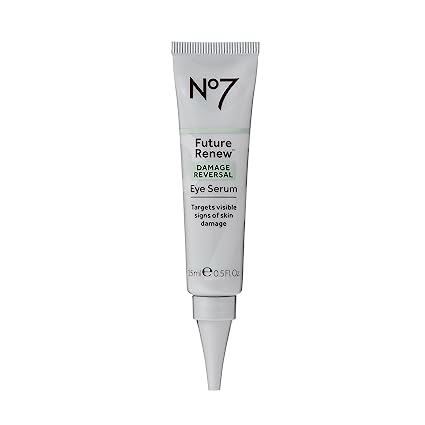 From the first use of this anti-aging serum for delicate eye skin, consumers agree skin around the eyes looks radiant and feels nourished and refreshed.* *Consumer study
After 1 week of using this No7 peptide serum, consumers agree their skin looks rejuvenated and feels firmer; the appearance of puffiness is reduced, and skin tone looks more even, and skin under eye looks brighter.* *Consumer study
This under eye serum is the ultimate fine lines and wrinkles treatment. Consumers see a reduction in the appearance of fine lines after 1 week and wrinkles after 4 weeks of use.* *Consumer study
In a consumer study, 88% of women using this hyaluronic serum said their skin looked less damaged.** **Consumer study over 8 weeks. Complete your anti-aging skincare regimen by pairing this under eye brightener with the other products in the No7 Future Renew collection.
Unlike other eye serum products, this anti wrinkle serum has a lightweight texture that works well under makeup and is dermatologist-approved for use on the delicate eye area and sensitive skin.
SALCOLL COLLAGEN Anti-Aging Eye & Lip Serum – Anti-Wrinkle, Hypoallergenic Face Treatment For Women & Men, Reduces Eye Bags, Dull Skin, Dark Circles, 15 ml
100% NATURAL MARINE COLLAGEN: Our naturally SALCOLL COLLAGEN Anti-Aging Eye & Lip Serum is crafted using the purest quality marine collagen, a potent anti-aging ingredient that helps smooth fine lines, reduce eye bags, and lighten dark undereye circles

FOR EYES & LIPS: Specifically formulated for the delicate eye and lip areas, this gentle yet effective serum replenishes moisture while lifting, smoothing, and tightening

FIGHTS FINE LINES & WRINKLES: The powerfully anti-aging marine collagen restores firmness, refines facial skin, erases dark spots, and combats creases to give you healthy, refreshed skin that glows all day long

GREAT FOR ALL SKIN TYPES: An effective serum for men and women of all ages and skin types, our pure collagen gel is gentle enough for daily use, and is an ideal addition to any beauty routine, day or night!

CRUELTY-FREE FORMULA: Our pure marine collagen serum is sustainably made from wild-caught salmon and is free of artificial ingredients; Fragrance-free and only contains natural ingredients
TruSkin Vitamin C Serum for Face – Anti Aging Face Serum with Vitamin C, Hyaluronic Acid, Vitamin E – Brightening Serum for Dark Spots, Even Skin Tone, Eye Area, Fine Lines & Wrinkles, 1 Fl Oz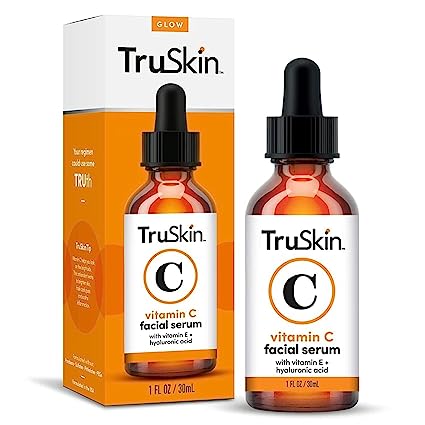 SKIN BRIGHTENING SERUM: Our most popular TruSkin face & eye serum uses vitamin C to even skin tone, neutralize free radicals and boost collagen, thus improving radiance and reducing dark spots, fine lines and wrinkles
PLANT-BASED, SKIN-FRIENDLY FORMULATIONS: Our anti aging serum is a purposefully balanced blend for skin nutrition, harnessing support from botanical hyaluronic acid, vitamin E, aloe vera, jojoba oil and MSM to help brighten, calm and protect skin
PURE & POTENT SKIN CARE: Vegan and cruelty-free skin nourishment using antioxidants, nutrients and botanical actives to improve skin wellness, all in a fragrance free formula without parabens and other
harmful chemicals you don't want
DIRECTIONS: TruSkin Vitamin C Serum for face with hyaluronic acid can be used morning and/or night. Apply 3-5 drops of serum to clean fingertips, palm or back of hand and use fingertips to gently smooth onto face and under eyes
Facial Serums Skin Care Set: Vitamin C Serum + Retinol for Face Serum – Anti Aging Face Serum for Women and Men, Day and Night Serum, Retinol Serum for Face, Vitamin C Serum for Face
𝐘𝐎𝐔𝐓𝐇 𝐑𝐄𝐒𝐓𝐎𝐑𝐈𝐍𝐆 𝐃𝐔𝐎: Two duo set of our vitamin C and retinol serum will brighten your skin and reduce any uneven texture. Our formulas are cold-processed at 34-39°F to ensure potency.
 𝐄𝐅𝐅𝐄𝐂𝐓𝐈𝐕𝐄, 𝐒𝐓𝐀𝐁𝐋𝐄, 𝐏𝐎𝐓𝐄𝐍𝐓: We only use the most potent & pure vitamin C, sodium ascorbyl phosphate. Others brands sell ascorbic acid vitamin C serums which is too unstable to be effective. In a study of 47 users, 94% said dark spots faded, and 91% saw more radiance in just 2 weeks.
 𝐏𝐑𝐎𝐏𝐑𝐈𝐄𝐓𝐀𝐑𝐘 𝐅𝐎𝐑𝐌𝐔𝐋𝐀 – 𝐅𝐀𝐒𝐓𝐄𝐑 𝐑𝐄𝐒𝐔𝐋𝐓𝐒: We've added vitamin E, aloe vera, and MSM to double the efficacy of our vitamin C serum. This serum promotes skin renewal and new cell generation to deliver results faster.
 𝐆𝐋𝐎𝐖 + 𝐇𝐘𝐃𝐑𝐀𝐓𝐈𝐎𝐍 𝐁𝐎𝐎𝐒𝐓: Our retinol brightening serum contains natural age reversing ingredients such as vitamin E & C. Rich in polyphenols and amino acids that combat the most common signs of aging.
 𝐒𝐎𝐎𝐓𝐇𝐈𝐍𝐆 𝐁𝐎𝐓𝐀𝐍𝐈𝐂𝐀𝐋𝐒: As one of the best skin renewing retinol serums for your face, we reduce as much potential irritation as possible. Shea butter and jojoba oil soothe and repair your skin.
e.l.f. SKIN Hydrated Ever After Skincare Mini Kit, Cleanser, Makeup Remover, Moisturizer & Eye Cream For Hydrating Skin, TSA-friendly Sizes
A COMPLETE HYDRATION REGIMEN: This e.l.f. SKIN Hydrated skincare kit has all of your favorite Holy Hydration necessities- a Holy Hydration! Daily Cleanser, Holy Hydration! Makeup Melting Cleansing Balm, Hydrating Booster Drops, Holy Hydration! Face Cream & Eye Cream.
CLEANS & NOURISHES SKIN: This step-by-step skincare regimen will have your face feeling soft, supple and hydrated no matter where you are – think of it as your face's happily ever after!
INFUSED WITH HYALURONIC ACID: e.l.f. SKIN's Hoy Hydration! products are infused with Hyaluronic acid to help hydrate and plump the skin, Ceramides to help build up the skin's moisture barrier, and Peptides for refreshing complexion.
TRAVEL-FRIENDLY SIZES: All of the products in the Hydrated Ever After Skincare Mini Kit are travel-friendly sizes so you can take it wherever you go!
SKIN-LOVING INGREDIENTS: All e.l.f. products are made from skin-loving ingredients you want—all at good-for-you prices. All e.l.f. products are 100% vegan, cruelty-free, and leaping bunny certified.
Grande Cosmetics GrandeLASH-MD Lash Enhancing Serum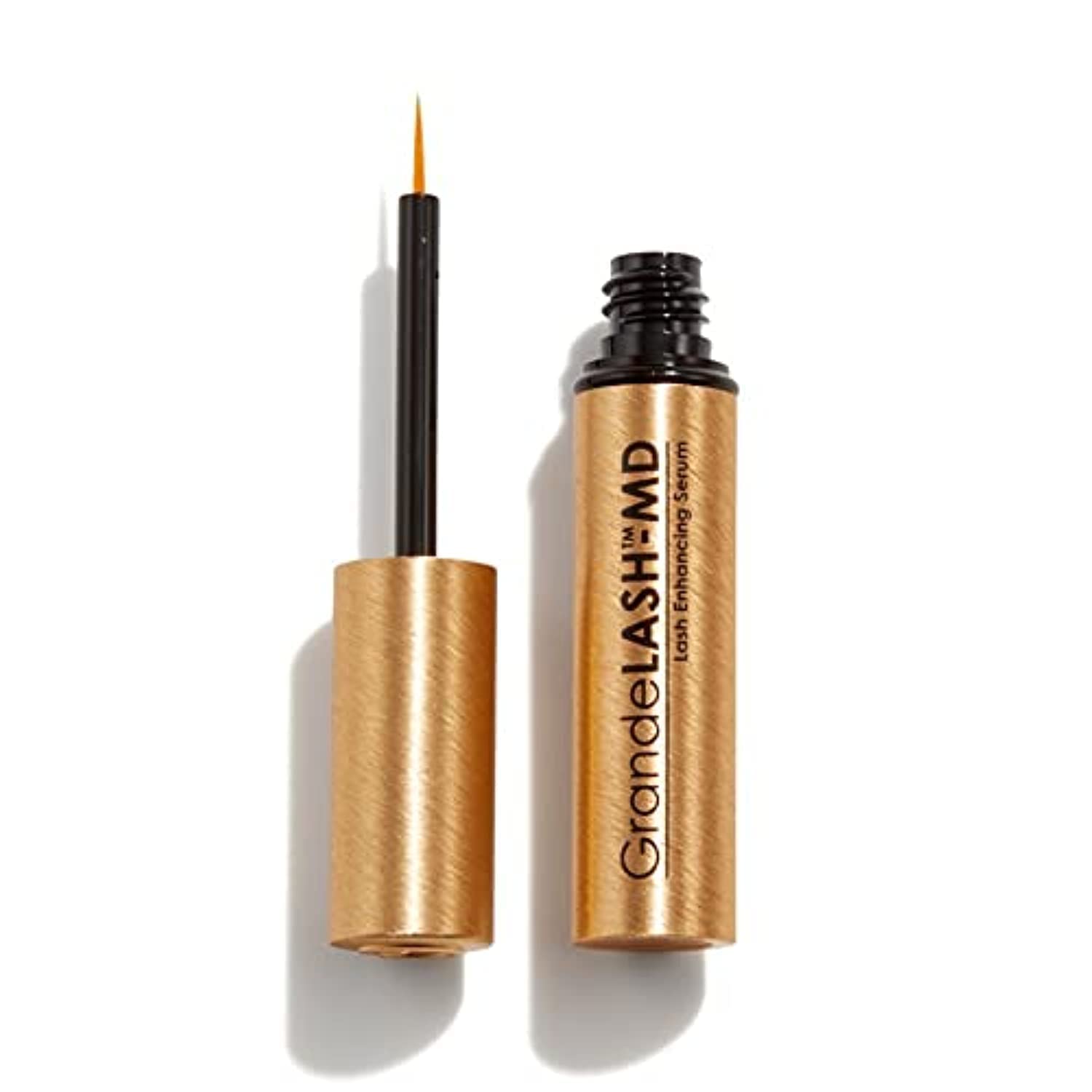 GrandeLASH-MD Lash Enhancing Serum An award-winning lash enhancing serum created with vitamins peptides & amino acids for the appearance of longer, thicker looking lashes in just 6 weeks with full improvement in 3 months. Winner of Harper's BAZAAR Anti-aging Award & Cosmo Beauty Award
BENEFITS
Promotes the appearance of longer, thicker looking natural lashes. Paraben free
SUGGESTED USE
Carefully apply once daily on a clean, dry upper lash line only like a liquid eyeliner. Use only one dip for both lash lines. Allow 2-3 minutes to fully dry. Do not get into the eyes; in event of direct contact, rinse with cool water.