Vitamins
Use Vitamin C Serums for Glowing and Younger Skin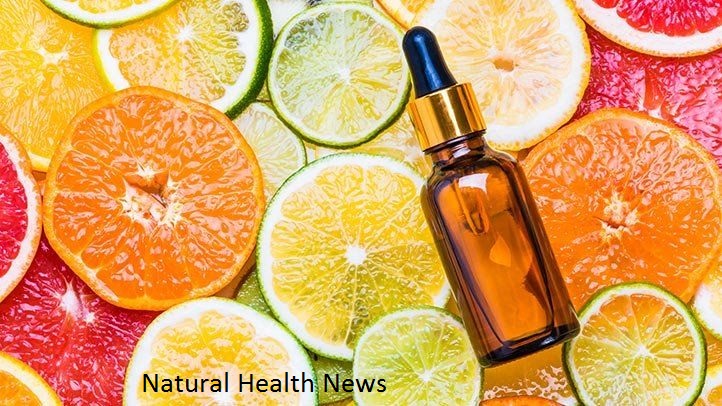 Vitamin C Serums
Vitamin C is one of the secret ingredients in some of the top beauty products. A powerful antioxidant and anti-aging properties help healthy skin. It boosts collagen, prevents hyperpigmentation, and repairs the damage of free-radicals. These super and many other features of vitamin C makes it a perfect source for Anti-Aging, preventing hyperpigmentation, and protecting the skin from harmful rays of the sun.
Those mentioned above are some of the reasons dermatologists, beauticians, and health experts recommend vitamin C serum for healthy and glowing skin.
Here, you will find the vitamin C serums which have helped people to nourish their skin.
TruSkin Naturals
TruSkin Naturals' face serum contains 20% of vitamin C & Vitamin E. The face serum contains powerful anti-aging formulae and collagen boosters, which decreases wrinkles, fine lines while brightening and refreshing the skin for a youthful complexion.
This plant-based face serum contains super ingredients like anti-inflammatory, hyaluronic acid, and vitamin E, which together build healthy and glowing skin.
Multivitamin Defense Serum
Created by oculofacial plastic surgeon Dr. Chaneve Jeanniton of Brooklyn Face & Eye, this serum protects skin from free radical damage, smooth's wrinkles and brightens skin with its Vitamin C and antioxidant-rich formula.
C-Firma Day Serum
This serum has the right amount of vitamin C and brightens plumps and hydrates. The product contains other products for example vitamin E, ferulic acid and fruit enzymes that help brighten and buff the skin's texture. Keep in mind that some reviewers complained about the formula being too sticky, but others say it's lightweight and sinks into the skin.
Klur Brilliant Light
This serum absorbs deeply into the skin with Vitamins C, E, and rosehip seed delivering brighter, damage-protected skin.
Drunk Elephant C-Firma Day Serum
A quick Google search for solve for these conditions points to one product in particular: vitamin C serum. Drunk Elephant C-Firma Day Serum serum packed with a powerful antioxidant complex and essential nutrients.
Vitamin C Serum Uses and Advantages
Unbeknownst to many, vitamin C isn't synthesized within the body. It has to be taken in through oral vitamin supplements or through one's Diet routine. To get the maximum anti-aging power of vitamin C serum, it should be applied topically. The benefits of vitamin C can be simply noticeable on one's skin.
The best vitamin C information you can find on our web page Natural Health News. And get your Vitamin C Serum for a more beautiful skin when you order this antioxidant serum from us right now.
How can you Add Vitamin C into Your Daily Skincare Regime?
If the benefits of Vitamins for Glowing Skin have convinced you and you are prepared to jump on the vitamin C bandwagon, here is how you can include vitamin C skincare products into your daily routine for healthy and glowing skin.
Use Vitamin C Serums in the Morning
There's definitely no law against using vitamin C products in the evening, but you may get the most benefit from using them in the morning. In general vitamin C products should be applied in the morning before heading out for the day, when UV radiation is at its highest.
How to Use Vitamin C Serum
To use, smooth a pea-sized amount of the vitamin C serum onto your face every morning and evening, after cleansing or applying a hyaluronic acid serum if your routine includes one.
Vitamin C Serum at Night
You can use this at night, and it may help, and it's really better to use at night, as during the day you risk photosensitivity, which happens during the day. It's ultimately better at night, and good for you to use, then it won't hurt the skin as much as it does during the day.
What to Look for in Vitamin C Serum
There are a few things to look for in Vitamin C serum.
First and foremost, always make sure that its L-ascorbic acid Vitamin C serum. That's the only kind that works best.
For concentration, anywhere between 10-20%. That way if it does oxidize or start to you can use it till you replace it.
For the ingredient combos, you want it with also vitamin E.
In the packaging sense, make sure that you have a bottle that's dark or tinted, and provides airless delivery, particularly if you plan to not use it a lot.
Finally, let's talk price. You should find a brand that ultimately fits the budget, and you should try one and see if it works. Use it for a bit, and if you see results, stick with it. If not, consider a different brand.
Vitamin C serum is great for you to use, and it's a wonderful part of skin care. It'll brighten up the skin, make you look younger, and it will make you feel great and look good.
Related Post:
Vitamin C – Using Oranges May Cure Eyesight
The Truth About Topical Vitamin C
Quench Your Vitamin C Needs With These Foods