Brand Name: TATCHA
Ideal for: Sensitive and irritated skin
Purpose: Cleansing & light exfoliation
Priced at: $65 excluding taxes
Rating: 3/5
Packaging Highlights
    Comes in a nice blue jar that looks luxurious
    Love the blue colored theme which represents calmness
    Comes with a nice lid on top with a hole to dispense the powder
    Beautifully packaged keeping in mind the user's convenience
What I like about TATCHA INDIGO SOOTHING RICE ENZYME POWDER?
    Contains natural ingredients
    Makes skin smooth and soft instantly
    Leaves no residue behind
    Makes skin squeaky clean
    Calms skin
    Makes skin glow instantly
    Gently exfoliates
What I don't like about TATCHA INDIGO SOOTHING RICE ENZYME POWDER?
    Does not remove makeup
    Does not cleanse face properly if you use heavy night creams
    Pricey
    Doesn't exfoliate much
My thoughts on TATCHA INDIGO SOOTHING RICE ENZYME POWDER
I received it as a sample when I ordered my TATCHA DEWY SKIN SPRAY. I absolutely love that spray and I therefore, thought this would be amazing too. I ended up loving it the first time I used it and I immediately though of ordering the full size once I get out of the shower. I came out, opened my computer to place and order and dropped the idea of ordering it when I looked at the price. I tried it again for a few times and maybe because I had seen the price I was expecting a lot from it. I received 6 samples of it so I used for about 6 to 7 days but I just couldn't justify the price tag. It does contain natural ingredients I agree but it is too expensive for what it does. I can make better masks at home using natural products. A big no-no from me, as I am really good at creating homemade masks and cleansers which, I make myself using different herbal ingredients that are known to be really beneficial for our skin. If you have a lot of money to spend then you can go for it only because it contains natural ingredients but it wouldn't remove your makeup or your heavy duty night creams.
What is it made of?hi
Oryza Sativa (Rice) Powder, Microcrystalline Cellulose, Potassium Myristate, PolygonumTinctorium (Japanese Indigo) Leaf/Stem Extract, IndigoferaTinctoria Leaf Extract, Colloidal Oatmeal, Camellia Sinensis (Green Tea) Leaf Extract, Hydrolyzed Conchiolin (Pearl) Protein, Oryza Sativa (Rice) Bran, Algae Extract, Glycerin, Potassium Sorbate, Sodium Benzoate, Calcium Carbonate, Titanium Dioxide, Tin Oxide, Mica, Alcohol, Phenoxyethanol.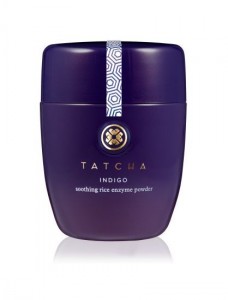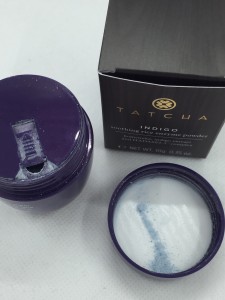 By : Natural Health News
Save