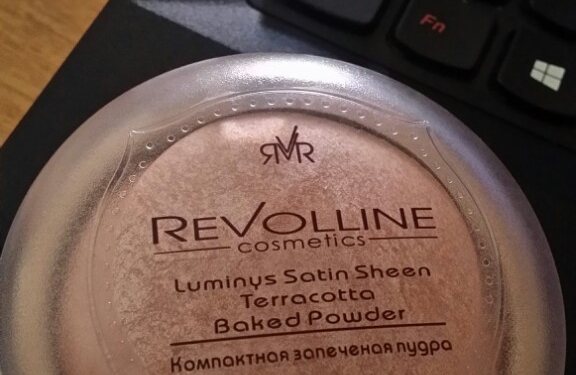 Brand: Revolline
Shade: 2
Ideal For:
1. Highlighting cheekbones.
2. Night functions.
3. Adding that subtle bling to wake your face up.
4. That perfect shimmery glow under and around the eyes.
Deserved Rating:
1. Packaging:
4.5/5 – Really nice considering the price tag.
2. Texture:
4.5/5 – Smooth shimmery pigments that blends nicely in the skin.
3. Lasting Power:
4/5 – Lasts for about 4 hours.
4. Shade Color:
4/5 – Nice but leaves that drop of white pigments on the skin. Makes it look a little, just a little on the whiter side instead of giving that subtle natural (skin-like) glow.
5. Overall Rating:
4.2/5 – Looks really nice and well pigmented and does give the skin that upbeat glowing touch!
Do I recommend it?
Yes, but if you are ok with a little less lasting power and slight whitish tinge that it leaves behind.
Why do I commend it?
I commend it because it's a great, really easy on the pocket thingy. It is nicely pigmented and looks great on the skin. If you want more of a natural from within the skin glow then it might put you off only slightly. It is great for night functions however because it delivers exactly the results we look for in the night make up. That nice and blingy kind of cheeks! Glowing like a 100 watt bulb!
Why is it a hit?
Nicely pigmented.
Blends in nicely in the skin.
Wakes your face up.
Looks great at night.
Great quantity for the price. 1 pack lasts more than a year even if applied every day.
Why is it a miss?
Lasting power is not all that great. Only 4 hours approx.
Leaves just a little bit of whitish tinge which doesn't look all that great in bright sunlight.
Beware!
If you have to go in the sunlight after wearing it because it will look all blingy and white.
Brace it with:
Bright smokey eyes.
Well done lashes.
Matte blush in the hues of brown.
Matte lipstick in dark shades.
Ingredients:
Couldn't find the ingredients list! Sorry.
Photos for Reference
By : Natural Health News