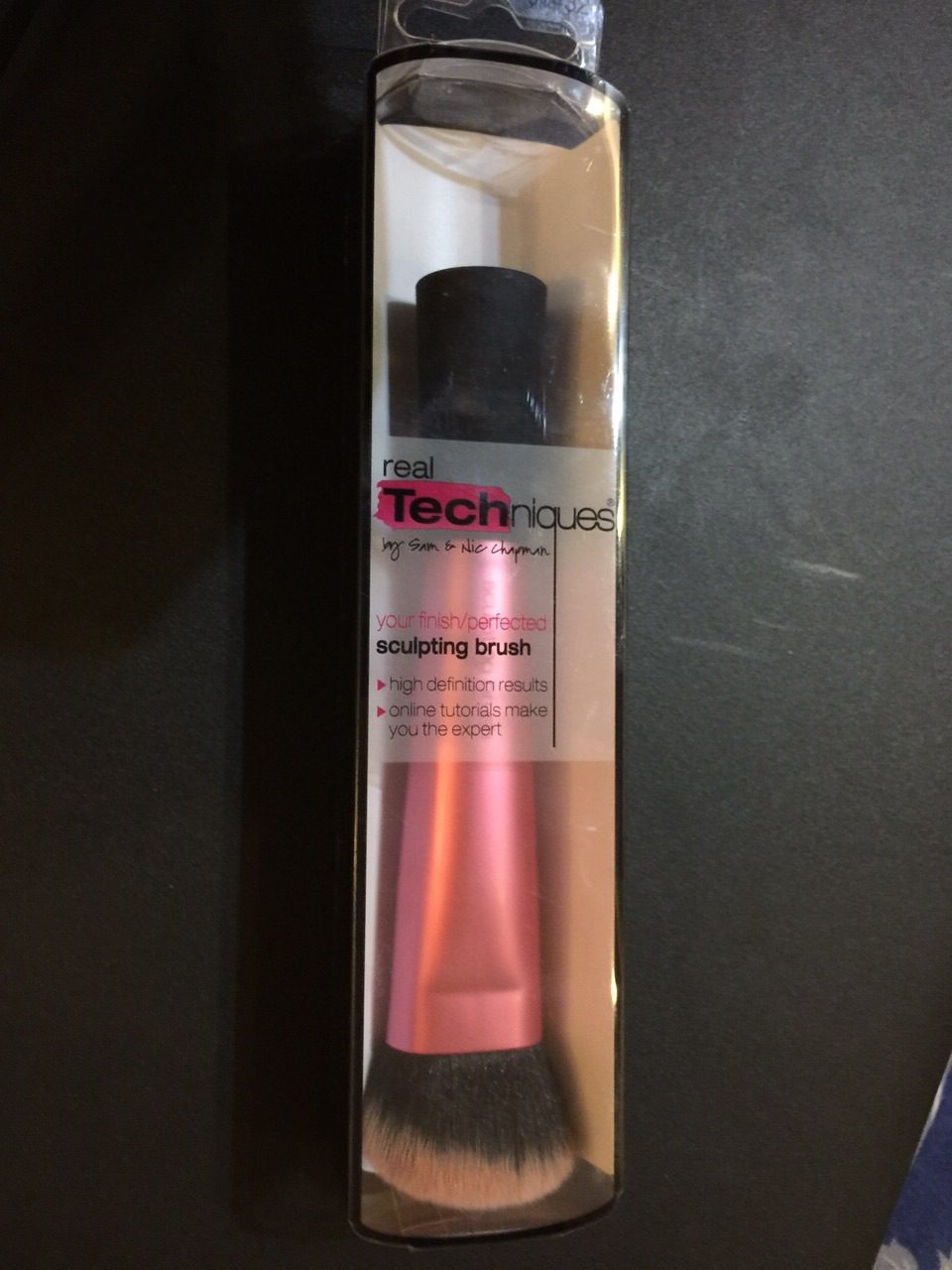 Brand: Real Techniques
For:  Sculpting/Contouring
Ideal for:
1.    Applying blush
2.    Sculpting/contouring cheekbones
3.    Bronzing
Deserved Rating:
1.    Packaging:
5 /5 – Great.Can be kept on the table straight up with bristles facing upwards. Comes in a nice transparent box that is good for travelling as well! Really like the color combination as well.
2.    Bristles:
5/5 – Made with synthetic bristles, soft and densely packed exactly how a sculpting brush should be nice & firm.
3.    Ease of use:
5/5 – Amazing! It takes a few seconds to apply the contour products, bronzers and sometimes blushers perfectly.
4.    Blending power:
5/5 – Blends cream and powder products like a dream. Great for drawing a perfect line with slanted side and then working upwards with the dense side it gets easier than ever to blend the product well in to the skin.
5.    Overall Rating:
5/5 – A perfect sculpting brush that is not just great for contouring but also applies blush perfectly like a pro filling in the hollows f your cheeks.
Do I recommend it?
Yes, by all means.
Why do I commend it?
It is one great brush that is normally used for sculpting. It has been recently launched by the Pixiewoo sisters (my favorite YouTube makeup gurus!) with their bold metals collection. I have been wanting an angled brush since a long time because I find it easier to work with angled brushes when it comes to applying blushes/contours like a pro. Lately I am obsessing over contouring and this angled brush has made life so much easier. I don't have to worry about drawing a perfect C on my face when it comes to contouring because I start at one end bring this brush up and down with slanted side where it fits rightly into the hollows of my cheekbones and voila! I apply blush and contouring powders like a pro! I don't have to be careful to draw those perfect lines with the spoon and all of those home-produced techniques. This brush does the job for me because it has been designed in such a way that it works on its own without investing in so many efforts.
Why is it a hit?
    Perfect for contouring/bronzing/blush
    Great packaging
    Synthetic, soft and densely packed bristles
    Made contouring easier
    Picks up powders from the hardest compacts that have gone firm over time
Why is it a miss?
    Not a miss at all!
Beware!
    If you are not into contouring
    If you do not want professional results at home
Brace it with:
•    Any cream and powder compacts
Ingredients:
N/A
Photos for Reference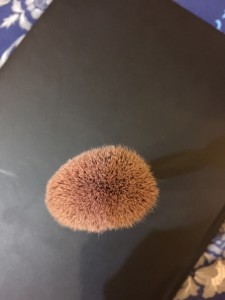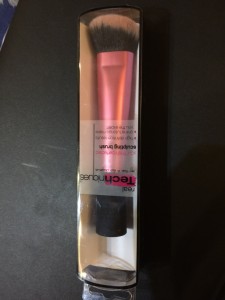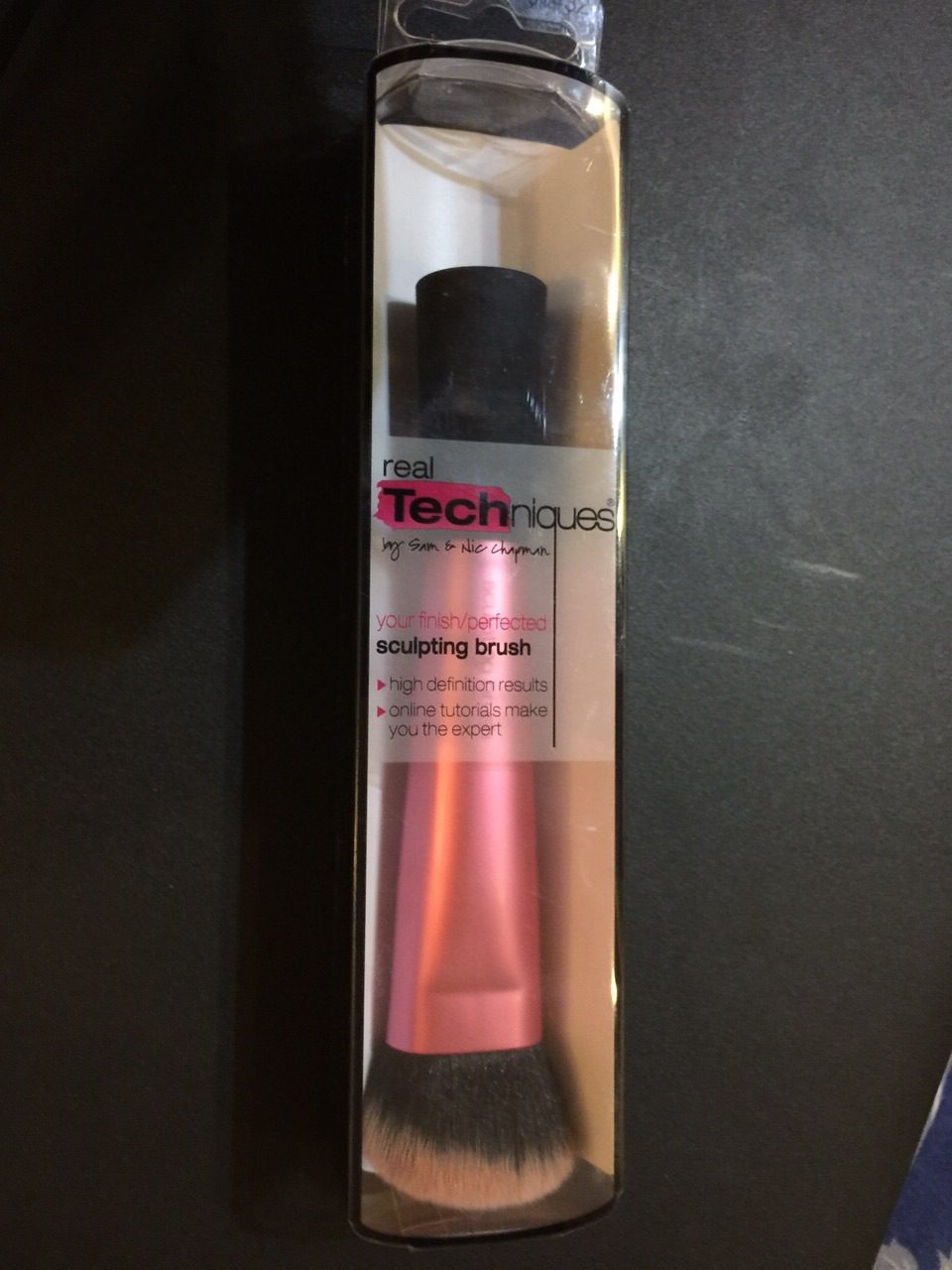 By : Natural Health News