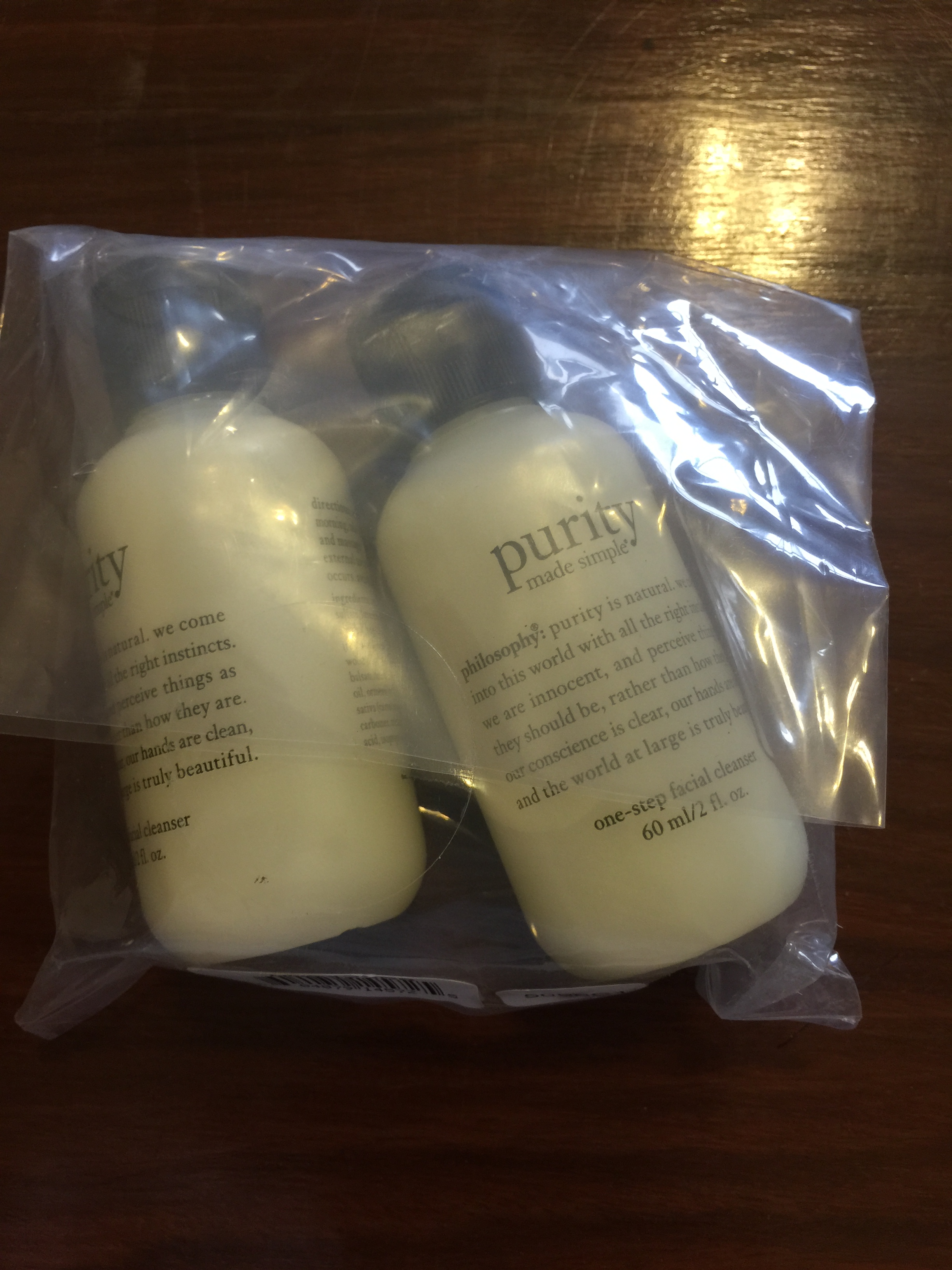 Brand Name: philosophy
Skin Type: All skin types
Purpose: Cleanse, moisturize and refresh
Overall Rating: 5/5
Packaging Highlights
    Standard packaging
    Comes in a nice transparent simple bottle
    Available in various sizes
    Smalls sizes come intact with a lid cap and a hole to dispense the liquid
    Full size comes with a pump
What I like about PHILOSOPHY PURITY MADE SIMPLE ONE-STEP FACIAL CLEANSER?
    Instantly cleanses skin
    Breaks up the makeup and removes every trace of it from your skin
    As the tag says "one-step facial cleanser" it definitely is a one step cleaner
    Can easily replace makeup wipes and other makeup removers
    Makes skin so incredibly soft to touch
    Does not cause breakouts
    Makes skin squeaky clean
    Fragrance free
    Does not irritate skin
    Does not trigger allergies as some cleansers do in my case
What I don't like about PHILOSOPHY PURITY MADE SIMPLE ONE-STEP FACIAL CLEANSER?
There is NOTHING that I don't like about this great product.
My Thoughts
I generally struggle with small breakouts here and there quite often and I have to be really careful with face cleansers as I cannot take a risk with my skin. Any face wash I ever used gave me terrible breakouts so I was using this herbal soap for the longest time. I once saw a good deal on Sephora on a duo by Philosophy which had this and Microdelivery Exfoliating Cleanserso I immediately ordered it after reading reviews online. Since then I am a fan and there is no turning back but I did make a mistake of switching to some sample size cleansers which I received as free samples from Sephora. These samples broke my skin out like there is no tomorrow (reviews will be posted on the blog soon).
I was so in love with this wash that I had already ordered 2 extra of this particular one from the duo as a backup. The reason why I ordered only this and not the micro delivery one is because I find this more handy and instead of using two different washes I preferred to stick to only one which already includes the wow of the other one as well. When my skin misbehaved due to using those samples I switched back to this one-step cleanser again and trust me on this, my skin is a tamed, happy baby all over again.
I used micro delivery in the morning and this in the evening before retiring to bed because it is great at removing makeup as well. It definitely gives that squeaky clean feeling to your skin when you wash it unlike some of the cleansers that stick to your skin and just don't wash away. This removes every bit of makeup and makes skin smooth, soft to touch and refreshed.
What is it made of?
water (aqua), sodium lauroamphoacetate, sodium trideceth sulfate, limnanthes alba (meadowfoam) seed oil, coco-glucoside, cocosnucifera (coconut) alcohol, peg-120 methyl glucose dioleate, anibarosaeodora (rosewood) wood oil, geranium maculatum oil, guaiac (guaiacum officinale) extract, cymbopogon martini oil, rosadamascena extract, amyrisbalsamifera bark oil, santalum album (sandalwood) oil, salvia officinalis (sage) oil, cinnamomum cassia leaf oil, anthemisnobilis flower oil, daucuscarota sativa (carrot) seed oil, piper nigrum (pepper) seed extract, polysorbate 20, glycerin, carbomer, triethanolamine, methylparaben, propylparaben, citric acid, imidazolidinyl urea, yellow 5 (ci 19140).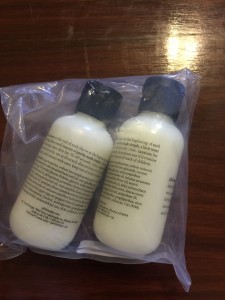 By : Natural Health News