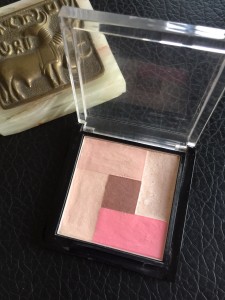 Brand: PALLADIO
Shade: PM 01 – Fairy Pink
Ideal for:
1.    Brightening your face as a finishing powder
2.    Setting foundation for a radiance finish
Deserved Rating:
1.    Packaging:
4.3 /5 – Great for the price with the transparent lid showing the product inside making it look attractive to look at.
2.    Texture:
4.5/5 – Kind of powdery but melts like butter in to the skin and hardly shows any cakiness or heaviness on the finished face! The product inside the compact can get dry and hard on top if used with a wet sponge or brush.
3.    Lasting Power:
4.5/5 – Lasts for a good amount of time of about 7 to 8 hours without touch ups and doesn't cause any oiliness or blotchiness on my combination skin.
4.    Shade Color:
4.5/5 – Very pretty with similar kind of shades but the pink one slightly ticks me off as it can sometimes come off as really pink on your face if the brush is not swirled properly onto the compact.
5.    Overall Rating:
4.5/5 – A great powder for finishing your makeup look. It adds instant brightness to your face making your makeup look so fresh and divine.
Do I recommend it?
Yes, by all means.
Why do I commend it?
I recommend it because it adds instant brightness and freshness to your face. I dust a bit of it on my face before my after work meet ups after attending almost 9 hours of office and my makeup look as fresh as it usually is in the morning. I finish my makeup with this powder on top after putting blusher, contour and bronzer but obviously before the highlighter. It adds a glow to my face and I don't know what is in it that makes you look really pretty. It just makes every foundation instantly look pretty like even the boring matte ones also. It doesn't add sparkle, it adds glow to your face. Sometimes, I also use it only after applying foundation and concealer and no blush at all and I still look fresh and pretty. Just love this powder so much. I call it my holy grail product because it is just so amazing!
Why is it a hit?
    It brightens your face
    Great for almost all skin types except for excessively dry ones
    It adds glow and beauty to any foundation that you apply
    It is great for finishing makeup looks
    Does not cause breakouts
    Does not cause blotchiness or oiliness throughout 8 to 9 hours straight on combination skin
Why is it a miss?
    The pink brick in the mosaic can sometimes be a mess if not picked properly
Beware!
    If you extra dry skin like flakes coming off
    If you don't like the brightening effect on your face 😛
Brace it with:
    Matte foundations to add glow
    Matte blushers to add a nice sheen to your cheeks
    Any foundation you like
Ingredients:
ADD INGREDIENTS PICTURE HERE
Photos for Reference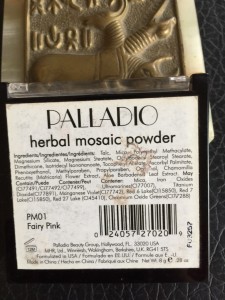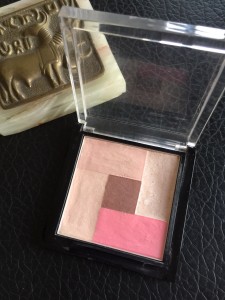 By : Natural Health News