Brand: NYX Cosmetics
Shade: Light
Ideal for:
1.    Fair skin tones
2.    Using as a blush before adding a bit of sparkle on top
Deserved Rating:
1.    Packaging:
4 /5 – Simple & sturdy packaging and comes with a high quality mirror that you find in the illuminator as well. Nothing so extraordinary. Good for the price.
2.    Texture:
4.5/5 – Very nice powdery texture that melts like butter on my fingers when I try it with them. Also blends like a dream on to my skin.
3.    Lasting Power:
4/5 – Lasts for about 5 to 6 hours on dry/combination skin.
4.    Shade Color:
4.5/5 – Great shade collection but this color right her in "Light" is great for very fair skin tones only.
5.    Overall Rating:
4.2/5 – A great bronzer so far that has great blending ability and looks natural on fair skin tones especially the shade "Light".
Do I recommend it?
Yes, by all means to those looking for a good on budget bronzer.
Why do I commend it?
I absolutely recommend it to those with lighter skin tones to perfectly bronze their cheeks, edges of the forehead and jawlines because this blends into the skin like you have been sun kissed only recently without burning yourself. It looks so natural and divine that I can't resist using it as a blush sometimes. I top it off with my Mary Loumanier and wow! It looks like a million dollar blush. I love the results when paired with a nice highlighter dusted on top.
Why is it a hit?
    Great color range
    Blends like a dream
    Looks natural
    Gives second skin effect when applied
    Can be used as a blush
    You can dust with a huge brush on your neck bones, arms and legs
    Goof for oily skin
Why is it a miss?
    This shade in "Light" is not for medium to dark skin tones
    Wont show on individuals with dark skin tones so choose your shade accordingly
    Lasts for about 5 to 6 hours
Beware!
    If you medium to dark skin tones because this shade "Light" won't even show on your already tanned skin
    If you are not a fan of bronzer
    If you want dramatic bronzing like full coverage type bronzed effect on your cheeks and all over your face
Brace it with:
    Nice pinkish or mauvish blush
    Natural make up
Ingredients:
Talc, Magnesium Stearate, Dimethicone, Isopropyl Isostearate, PentaerythritylTetraisostearate, Petrolatum, Silica Dimethyl Silylate, Methylparaben, Propylparaben. MAY CONTAIN / PEUT CONTENIR (+/-): Mica, Iron Oxides ( CI 77491, 77492, 77499 ).
Photos for Reference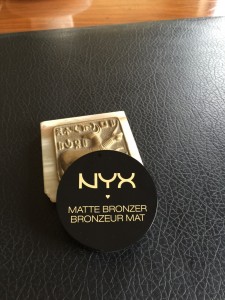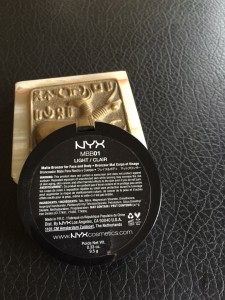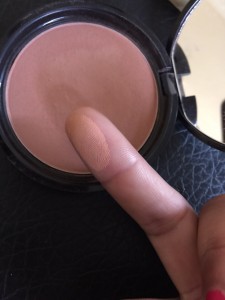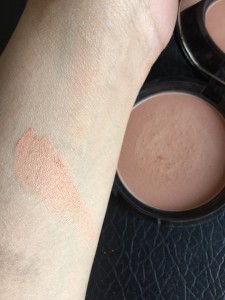 By : Natural Health News