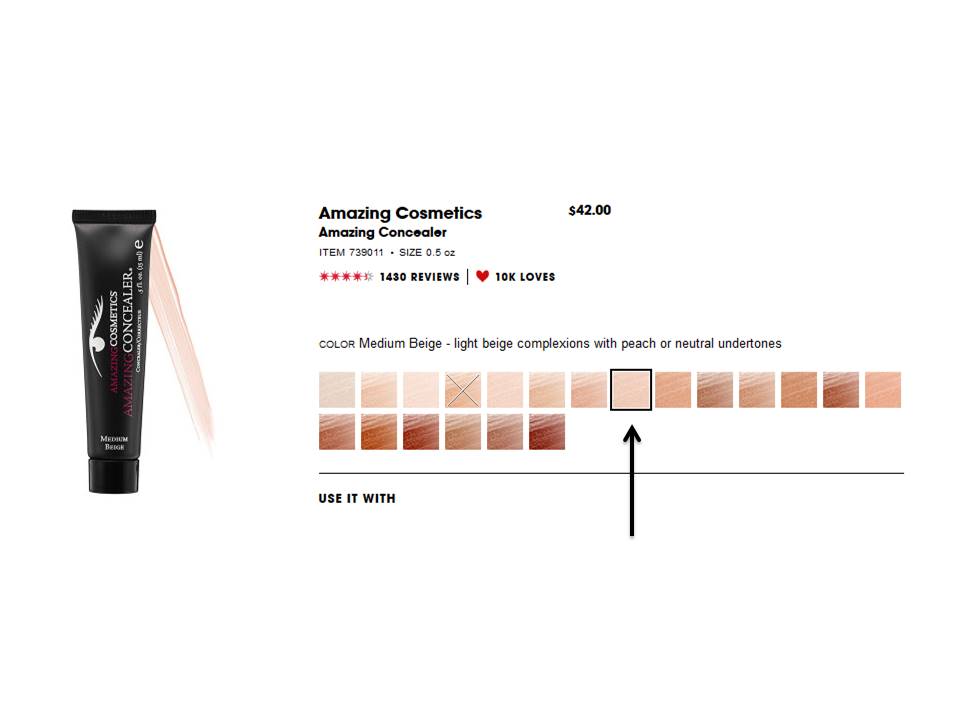 Brand: Amazing Cosmetics
Shade: Medium Beige
Ideal for:
    Medium to dark medium complexions
    Hiding blemishes and dark circles
    Skin type that has absolutely no wrinkles or fine lines
Deserved Rating:
1.    Packaging:
3.8/5 – Ok! Nothing too fancy and nothing too down but could have been way better considering the hefty price tag that comes along.
Texture:
3.8/5 – Ah! Hard to work with and it's more on the drying side of the spectrum. Highlights wrinkle like all thick concealers do. Normally concealers with thick consistency are on the drying side so for such hefty price tag Amazing cosmetics should have come out differently.
2.    Lasting Power:
3.5/5 – Bad! Because it starts cracking within an hour of application and gets prominent on the face. It definitely adds brightness but such fake brightness that one can definitely tell that I am wearing something around my eyes and that is of course either a bad thick foundation or a concealer which is too thick in consistency.
Shade Color:
4.8/5 – This particular shade right here is exactly for medium skin tones and does look a little dark at first but once you apply and blend it lightens up. Don't get confused by the color in packaging and don't end up buying the light shade because once you are going to blend it's going to get really bright. I highly suggest you go for the same shade as your own skin tone because upon blending it's automatically going to get one shade lighter.
3.    Overall Rating:
3.9/5 – Ok! But I would never pay $ 42 for it and I would never repurchase it. I'm glad I got samples!
Do I recommend it?
No! I don't recommend it at all not for dry skin not for oily skin. I don't know how would it go for oily skin types but I have this feeling that it would crack up more on oily skin because of the oils produced naturally by the skin. Most of the times products for oily skin types are drying for dry skin types but they don't crack up but this one did so I doubt that it would go well for oily skin.
Why is it a hit?
    Hides blemishes and dark circles like a pro
    Great shade range available
Why is it a miss?
    Cracks up
    Highlights wrinkles
    Looks cakeyif you chose a shade lighter than your skin tone
Beware!
    If you want your concealer to last whole day
    If you are planning to buy a shade lighter than your skin tone
    If you don't want people to find out you're hiding those dark circles
Brace it with:
    A concealer setting powder to increase longevity
Ingredients:
ParaffinumLiquidum/Mineral Oil, Petrolatum, Lanolin Oil, Ozokerite, Pvp/Hexadecene Copolymer, Cetyl Alcohol, Cucumber Sativus (Cucumber) Fruit Extract, Tocopheryl Acetate, Silica, Caprylyl Glycol, Phenoxyethanol, Hexylene Glycol.
May Contain: Titanium Dioxide (Ci 77891), Iron Oxides (Ci 77491, Ci 77492).
Photos for Reference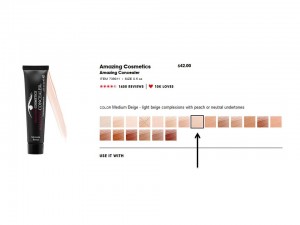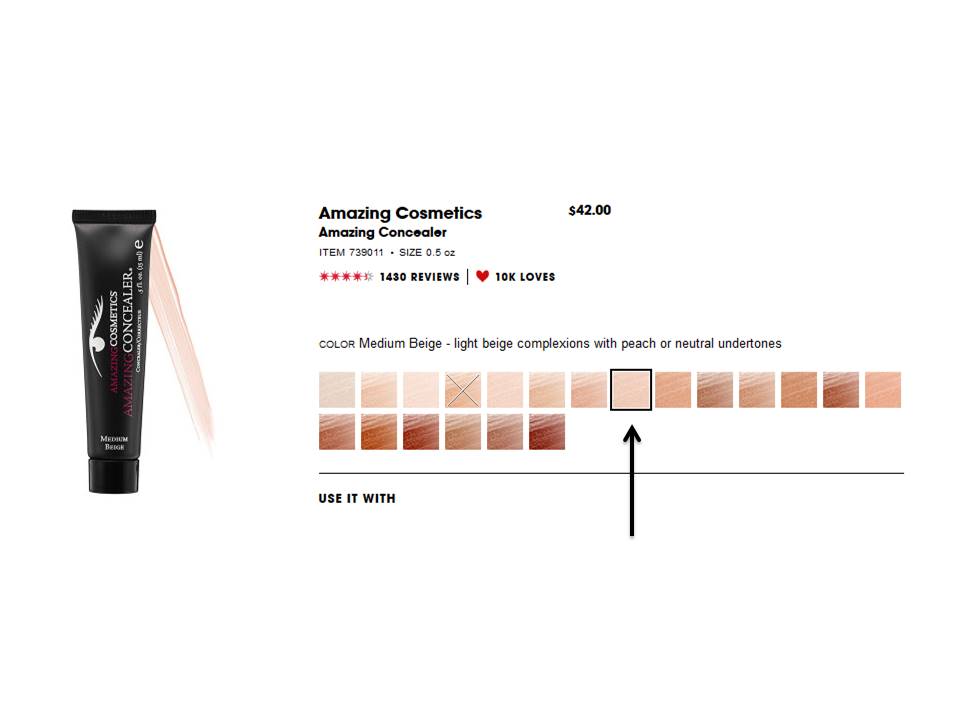 By : Natural Health News