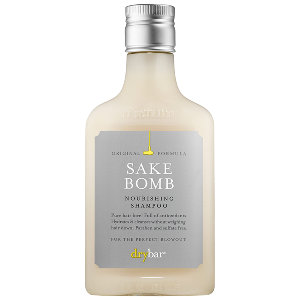 Brand: Drybar
Size: (Available in 2 sizes)
1.    1.7 oz
2.    8.5 oz
Ideal for:
1.    Adding shine to your hair
2.    Very oily hair
Deserved Rating:
1.    Packaging
4.5/5 – Packaging is nice and the shape of the bottle gives that luxurious old school feel.
2.    Texture
3.8/5 – Soft creamy texture but does not lather well so feels kind of drying when massaging on the scalp.
3.    Scent
3.5/5 – Okish scent which doesn't really last longer like some of the scents in shampoos a lot cheaper than this do.
4.    Moisturizing
3/5 – Ah! It's not moisturizing at all. It is nothing without the conditioner. It dries hair really bad upon washing and before the conditioner.
5.    Detangling
2.5/5 – Not detangling at all! It detangled my hair even more than they previously were.
6.    Overall Rating
3.5/5 – A very ordinary shampoo and not worth the price tag it comes with. There are so many shampoos way better than this overpriced useless glass bottle that has nothing inside it but a massive mess for my hair. It does add a bit of shine though; but that isn't something that I would pay so many extra pennies for.
Do I recommend it?
No to already dry and frizzy hair but yes if you are going to follow it with the same conditioner by Drybar which means you have to pay double the price for the whole package. It only works with its conditioner and I strongly feel that it's just the conditioner that actually does the job. If you really want you can use some other shampoo to clean your hair but condition them with Drybar for that extra oomph!
Why is it a hit?
    Adds shine to hair
    Formulated without Parabens, Sulfates and Phthalates
    Cruelty free
Why is it a miss?
    Works only with the conditioner
    Dries hair
    Does not detangle hair upon washing
Beware!
    If you have really dry and coarse hair
    If you are planning to use some other conditioner and not the Drybar sake bomb conditioner
Brace it with:
    Drybar Sake Bomb conditioner only
Ingredients:
Not Available
Photos for Reference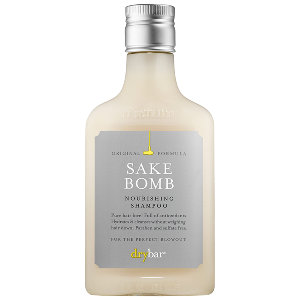 By : Natural Health News
Save