Kat Von D "Berlin" Everlasting Liquid Lipstick
Brand Name: KAT VON D
Shade: Berlin – Warm Rose
Finish: Matte
Priced at: $20 at Sephora excluding taxes
Overall Rating: 4.8/5
Packaging Highlights
    Comes in a standard Kat Von D card packaging
    The liquid lipstick itself comes in a simple wand and tube
    Nothing too fancy about the packaging other than the standard Kat Von D tattoo design
What I like about KAT VON D "BERLIN" EVERLASTING LIQUID LIPSTICK?
    One of the best coral shades
    Looks amazing on wheatish complexions
    A perfect coral shade with a hint of red and orange undertones
    Dries to a matte finish
    Long lasting
    Comfortable on the lips initially for an hour or two
    Intense pigmentation
What I don't like about KAT VON D "BERLIN" EVERLASTING LIQUID LIPSTICK?
    Feels a little heavy after about 3 to 4 hours
    Pricey
My thoughts on KAT VON D "BERLIN" EVERLASTING LIQUID LIPSTICK
I have a problem spending money on expensive lipsticks even though I love wearing them. I have a few in my collection from the high end range which include UD, Dior, MAC, Givenchy and couple more but I never really invested in liquid lipsticks. When it comes to liquid lipsticks my ideal pick has always been either NYX soft matte lip creams orColourpop ultra mattes or satin mattes. I never spent more than $8 on a liquid lipstick before and now I feel I was pretty much making the right decision. Even though the formula of Kat Von D liquid lipsticks is amazing but I don't see myself justifying the price difference between KVD and other cheaper alternatives such as Colourpop and NYX (my two favorites for liquid lipsticks in budget).
Anyways coming on towards the color I would say this is the ONLY coral color that I have actually deeply madly fallen in love with. This color looks absolutely gorgeous on almost all skin tones. The brand itself calls it warm rose shade but I personally feel it's more on the coral side. I cannot even begin to describe the beauty of this color. It is a beautiful, very unique and flirtatious shade that can absolutely enhance the look of that black gown and your perfectly blow dried hair.
What is it made of?
Ingredients re not available.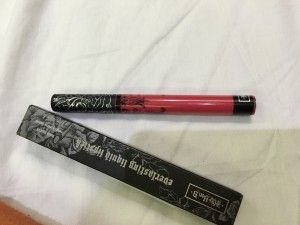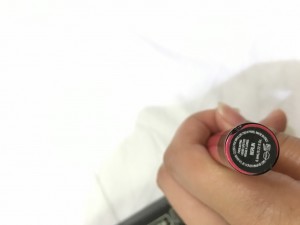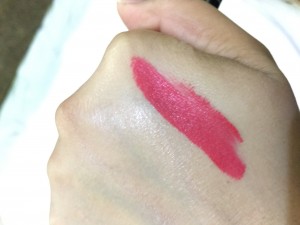 Save
Save
Save