Brand Name: Benefit Cosmetics
Shade: Watt's Up! Luminous champagne
Finish: Radiant
Ideal for: All skin types
Priced at: $30 at Sephora excluding taxes
Overall Rating: 4.9/5
Packaging Highlights
    Super luxurious packaging
    Comes in a card box in the shape of a match box where you can insert the tray in which the watt's up stick rests like some royal figure 😀
    The actual stick is so beautiful in the shape of a bulb with highlighter stick one side and small puff on the other side for blending
    Very unique, super chic and royal packaging
What I like about BENEFIT WATT'S UP CREAM-TO-POWDER HIGHLIGHTER?
    Gives a very subtle natural looking radiance to the skin
    Can be applied all over the face before foundation or on its own for a radiant effect on skin
    Blends seamlessly with a buffing brush
    Does not clog pores
    Delivers a nice, soft focus glow
What I don't like about BENEFIT WATT'S UP CREAM-TO-POWDER HIGHLIGHTER?
    The puff is pretty much useless
    Can get patchy if not blended properly especially if not blended under natural light
My thoughts on BENEFIT WATT'S UP CREAM-TO-POWDER HIGHLIGHTER
I think I pretty much own all the high end highlighters but this is the only one that I had heard great things about but was missing in my stash. I had been delaying buying it in fact, I was convincing myself that I don't need it at all as I already have a lot of them but hey, hold on! How could I not get it? This was definitely an unintentional purchase though. I ended up getting it from one of the Sephora stores in Middle East at the time of Makeup Action deal going on. I loved it so much and I assumed that all the glowey look products were included in the deal but at the cash counter I realized there were only few free samples on purchase of SAR 470.
Anyways by the time I reached the cash counter to pay it was too late to let it go as I had already made up my mind about buying it because I loved it so much. In my mind I had created so many looks using it so I paid and came out with a Sephora bag full of happiness. Since that day till today I use it almost every single day and it has never disappointed me even once except once when I didn't blend properly. The only thing you need to keep in mind is that don't forget to blend it with a fluffy buffing brush otherwise you might just end up looking patchy on places you have applied it. You have to also make sure that you check it in natural light or two different lights (yellow and white) before stepping out of your house.
Suggested Usage:
    Apply on this high point of your cheeks, bridge of your nose, center of forehead, cupids bow and chin area
    Buff with a fluffy buffing brush to for a seamless finish
    Do not use the little puff that comes with it because it will erase the foundation or anything that you have on your face as it is too stiff
What is it made of?
Ingredients not available!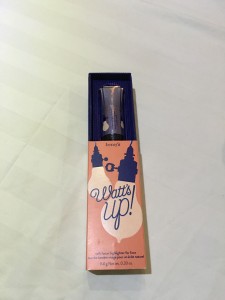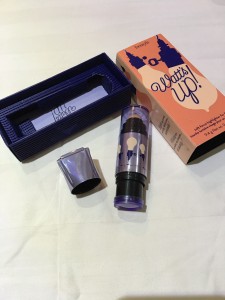 Save
Save