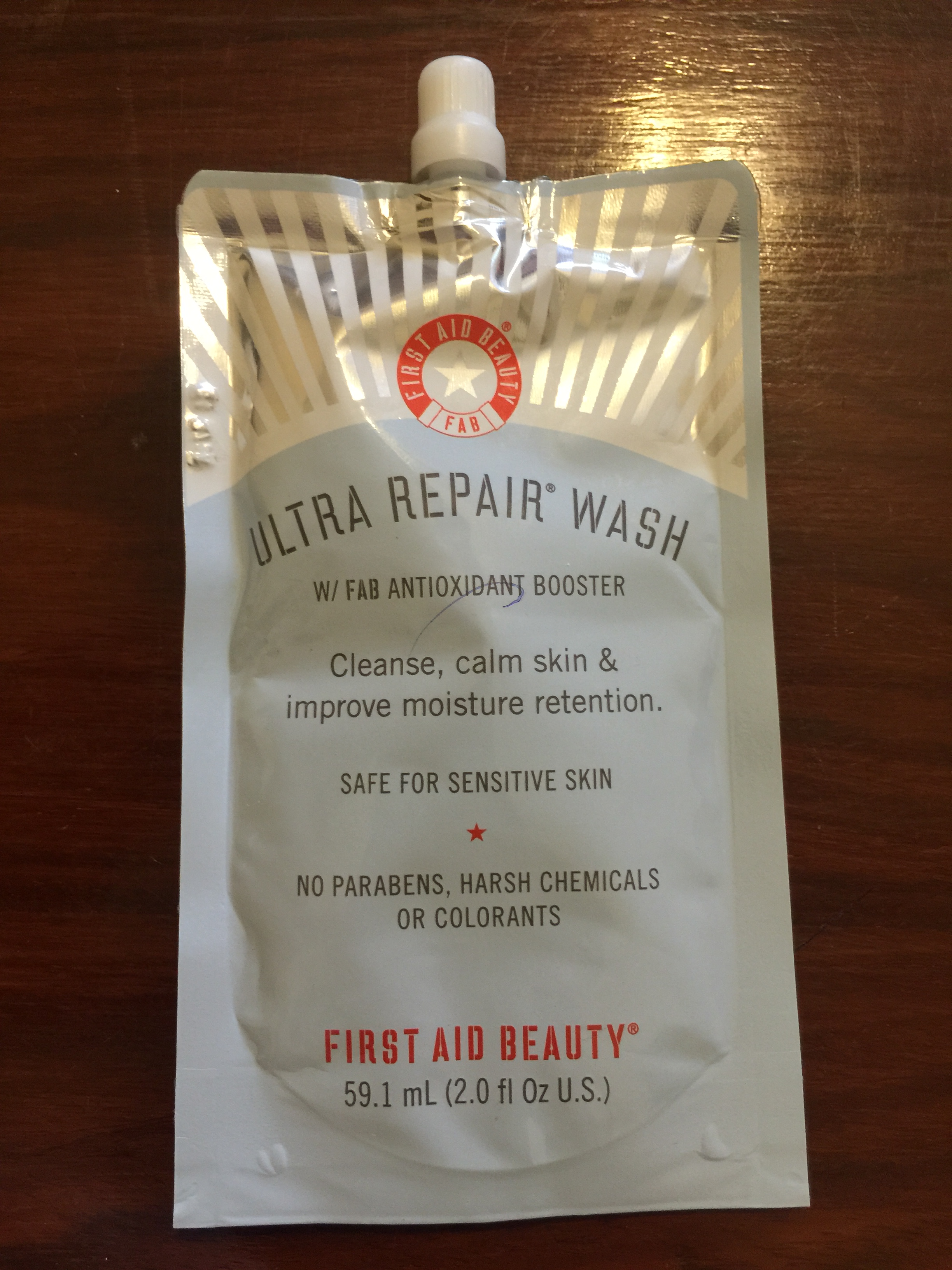 Brand Name: First Aid Beauty
Skin Type: Sensitive
Purpose: Daily wash
Overall Rating: 5/5
Packaging Highlights
    For face washes I am personally a fan of bottles like the ones it comes in (Talking about 16oz bottle)
    The 2oz pouch (I own) is great for travelling
    Pouch comes with a nozzle that comes handy
    Easy to dispense and control the amount of product
    Can be tossed into handbag or travelling bag without any stress of it falling (as normally the pouches once cut open cannot be resealed)
What I like about FIRST AID BEAUTY ULTRA REPAIR WASH?
    Does not breakout my sensitive skin
    Brightens complexion
    Melts away makeup
    Gentle on skin
    Formulated without:
o    Parabens
o    Sulfates
o    Phthalates
    Easy to work with
    Washes off easily
    Makes skin soft
    Does not irritate skin AT ALL
    Perfect for acne prone skin
    Fragrance free
    Allergy tested
    Does not dry out the skin
What I don't like about FIRST AID BEAUTY ULTRA REPAIR WASH?
I LOVE EVERYTHING ABOUT THIS WASH!
My thoughts
I have acne prone skin and my hormonal acne is my major concern.  Usually I have a clear face and before that time of the month it gets crazy everywhere on my face. This face wash is amazing as it does not irritate my acne and does not even cause further breakouts. I used it for about 20 days straight and I switched between Glamglow and Boscia face wash and oh my goodness! How much I regret leaving this baby and trying to shift my loyalty to something else. This wash is my skin's best friend and I am buying full size during my next checkout at Sephora.
What is it made of?
Citric Acid: Helps to renew skin.
Glycerin: Moisturizes and helps to protect the skin.
FAB Antioxidant Booster: Combats free radicals with licorice root, feverfew, and white tea.
Water, Glycerin, Sodium Cocoamphoacetate, Lauryl Glucoside, Sodium Cocoyl Glutamate, Sodium Lauryl Glucose Carboxylate, Glycol Stearate, Coco Glucoside, GlycerylOleate, Citric Acid, Stearamide AMP, Phenoxyethanol, Caprylyl Glycol, Acrylates/C10-30 Alkyl Acrylate Crosspolymer, Sodium Phytate, Sodium Hydroxide, ChrysanthenmunParthenium (Feverfew) Extract, GlycyrrhizaGlabra (Licorice) Root Extract, Camellia Sinensis Leaf (White Tea) Leaf Extract.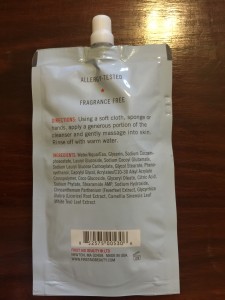 By : Natural Health News
Save