Here is a list of some of the exercises that are allowed during pregnancy so read carefully and incorporate them into your daily exercising regimen during your pregnancy period.
Aerobics – Check ✓
Aerobic exercises forces the body to tap into its oxygen stores and over a prolonged period of time, results in an increase in the body's oxygen storage capacity and the overall level of fitness. In addition to the physical benefits, aerobic exercise can help relieve stress, give you an overall sense of well-being and also aid in regaining your pre-pregnancy shape after childbirth. Gentle aerobics are a good idea.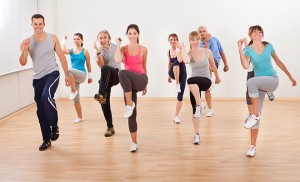 Cycling– Check ✓
Cycling is acceptable in pregnancy, provided you can keep it within safety norms. An exercycle is the recommended option. Avoid rocky, irregular terrain; be careful of falls, any cycle in moderation. As your pregnancy progresses, your sense of balance gets altered and you will have to take extra care to ensure you don't inure yourself.

Dancing – Check ✓
Slow, langorous dance movements have tremendous therapeutic value. As long as you don't make any jerky movements, dancing can be a very enjoyable form of exercise. Do not lose your balance or tire yourself to exhaustion.
Jogging or Running or Walking– Check ✓
If you have never jogged before, it may not be a good idea to start now. There is nothing to be gained being over ambitious. Take things at a slow pace. Fast walking could be a better alternative. If you have been jogging before pregnancy, you may need to decrease both speed and distance. Walking is extremely safe and gentle form of exercise and if done in moderation does no harm.
Racquet sports – Check ✓
Tennis, squash and badminton can put and undue strain on the joints due to jerky and sudden movements. Injuries to the tendons and ligaments can actually increase during pregnancy. Loss of balance and falls are common, especially in the last three months, if at all you want to, avoid any kind of competition. Be very careful while playing, if you must. Do some gentle practice instead?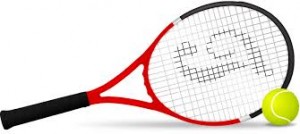 Rowing– Check ✓
Pregnancy is not the time for beginners to learn rowing. Rowing can be extremely harmful to the lower back in pregnancy, if not done correctly. You can continue to row only if you were an expert rower before you became pregnant.
Stretching – Check ✓
Stretching is highly recommended in pregnancy. It is non-strenuous, extremely beneficial for relaxation and body toning. However, extra care needs to be taken not to overstretch the muscles in later pregnancy. Most antenatal classes teach you good stretching techniques. If you haven't joined a class, most pregnancy books have some exercises that you can carry out safely at home.
Swimming & Water Exercises – Check ✓
Swimming can be relaxing in pregnancy because of the feeling of weightlessness, as the water supports your weight.
Yoga – Check ✓
Yoga is great for relaxation, suppleness, breathing control and developing concentration. You can either join yoga classes or pick gentle yoga exercises from our yoga section.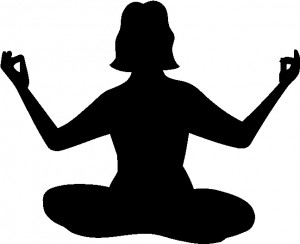 By : Natural Health News