Diet
Egg Diet Plan for Weight Loss Reduce Your Belly Fat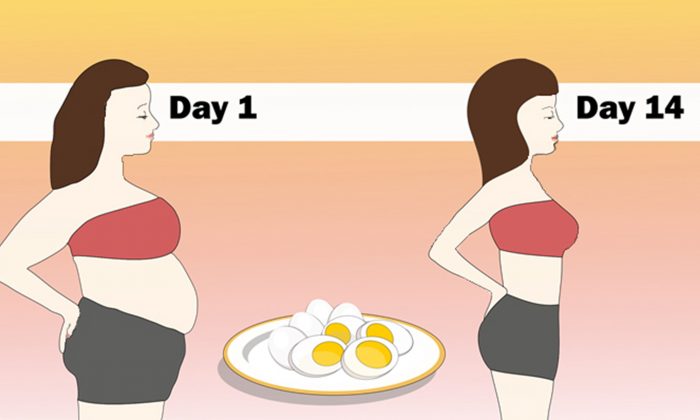 Egg Diet Plan for Weight Loss
Many people try hundreds of different diets every year in attempt to lose unwanted pounds. Some people have great success with a certain diet while others fail spectacularly on the same plan. The key to a diet for weight loss success is finding one that you can stick to. Starting a diet for weight loss can be a tough challenge for anyone; the cravings alone and the occasional sweet tooth is enough to cheat ourselves through it. Seeing the results is what inspires and truly motivates people to stay true with their diet programs. One of the best ways to lose some of that extra body fat is to start your day off with Egg Diet Plan for Weight Loss.
In your case, if want to have a long-term Diet Plans program with great long-term results you must prepare yourself mentally and discipline yourself all the way, or you will get nothing at all. Egg diet plan for weight loss is as simple as that.
The egg diet plan for weight loss is one of the best diet programs in the market. Increasing as a common way to lose the additional pounds, eggs should be part of the diet. The main idea of the egg Diet Plan is to help the body in the production of proteins. Proteins, which are the source of energy, are the part that enables a person to complete his everyday tasks as properly as possible.
Remember the following things:
Prepare yourself to eat eggs.
Junk food must be eliminated.
Lessen the quantity of salt used or switch to sea salt.
Sugary drinks or alcohol should be avoided, particularly processed sugars.
Egg Diet Meal Plan
While there are several different versions of the egg diet plan for weight loss, they all work primarily the same. You'll start each day with eggs, and you will continue to eat lesser portions of lean protein through the day.
Lean protein includes:
Fruits and vegetables you can eat include:
Grapefruit
Broccoli
Asparagus
Zucchini
Mushrooms
Spinach
A sample meal plan would include:
Breakfast: 2 boiled eggs and 1 grapefruit, or a 2-egg omelet with spinach and mushrooms
Lunch: 1/2 roast chicken breast and broccoli
Dinner: Green salad and 1 serving of fish
The normal diet that is recommended for daily use would be 2 eggs for a breakfast meal. Accompaniments of a grapefruit or low carbohydrate vegetables may lead to a better egg diet plan for weight loss that will lead to a good weight loss program. Eggs should always be preferred over meat products as they contain smaller calories and carbohydrates. Meats, on the other hand, are rich in protein, but it has a higher cholesterol level. Others out there suggest that eggs can also be taken for lunch. Help the meal with some fruits that are organic and fresh. Though, dieticians suggest that a limit must be taken with the meal when fruits are concerned.
Why Eggs Diet Great for Weight Loss?
Eggs are low in calories, high in protein, pack some essential vitamins and minerals, and even provide some healthy fats into your egg diet plan for weight loss. Eggs are a storehouse of nutrients. Eggs are a source of high quality protein. Eggs have been tied to initiate weight-loss. The egg diet plan and modified it to make Weight Loss Diet Plans that not only ensure healthy weight loss but regular supply of essential micro nutrients as well.
Eggs also help in maintaining healthy and strong bones and muscles. It should be kept in mind that an average adult, with modest intensity exercise routine, should not consume more than 2 eggs in a day.
Benefits of Egg Diet Plan
Helps lower blood pressure
Improves digestion
Improves sleep time.
Reduces stress
Lowers inflammation in the body
Improves bowel movement
Enhances skin and hair quality
Boosts immunity
Strengthens the bones
Along with aiding weight loss, this Diet Plan for Weight Loss will also improve your overall health and appearance. What more can you ask for! But, you must be careful.
What Foods are not allowed?
The egg diet plan for weight loss is highly restrictive in that it eliminates almost all sugars, carbohydrates, and unhealthy fats from your diet, which is why your calorie consumption is so drastically reduced. This means saying absolute no to:
Alcohol
Salty foods
Fried foods
Fatty meats
Sugary foods
Starches – grains, pastas, breads
Processed or prepackaged foods
Drinks with calories – juices, sodas, milk
Egg Diet Recipes
Boiled Egg Salad Lunch
2 large boiled eggs
Pinch of salt
1/2 teaspoon chili flakes
1/2 cup chopped kale
2 tablespoons lime juice
5-6 cherry tomatoes
1/2 cup iceberg lettuce
2 tablespoons olive oil
1/2 teaspoon dried oregano
1/4 teaspoon dried basil
How to Prepare
Slice up the eggs, roughly chop the iceberg lettuce, and halve the cherry tomatoes.
Toss them into a salad bowl.
Add the chopped kale, dried herbs, chili flakes, salt, and olive oil.
Toss it well, and it's ready to eat.
Know Some Easy Weight Loss Hacks
Who doesn't like to be told some tips for success? Here are some tried and true ways to cut down on calories.
Swap bread with a lettuce wrap or small tortilla.
Instead of soda, try seltzer water with non-caloric flavoring.
Swap conventional rice for cauliflower rice.
Instead of two slices of bread for a sandwich, use one slice for an open-faced sandwich.
Instead of candy or sweets, have fresh fruit.
Instead of ice cream, take protein-packed Greek yogurt.
Instead of pasta wheat, try veggie noodles or bean pasta.
Weight loss should always be achieved by a balanced mix of good Diet Plans for Weight Loss and a consistent fitness regime. Play around with your exercise routine in case you have hit a plateau or are unable to lose weight. Cutting down on a food group or consuming an excess of some item will always lead to nutritional imbalances in the body. While eggs can be part of egg diet plan for weight loss, make sure your meal plan is well-rounded. The choice really is up to you. The most important thing is to make eggs part of your diet for weight loss today. Please visit us now at Natural Health News for more information and tips for the best weight loss diet plans.
Related Articles :
Diet – Intermittent Fasting Diet Plan for Weight Loss
Detox Water Diet Plan for Weight Loss and Detox Drink Recipes
Discover the Ideal Diet Plan for Weight Loss for you